President Trump and Taoiseach Varadkar addressed a number of issues during a joint press conference at Shannon Airport on June 5.
President Trump appeared optimistic that the E3 visa program will be expanded to Irish people during his visit to Ireland last week.
Read More: Speaker Pelosi launches new effort to pass Irish work visas bill
Speaking at Shannon Airport alongside Taoiseach [Irish Prime Minister] Leo Varadkar on June 5, President Trump addressed the ongoing question about the E3 visas.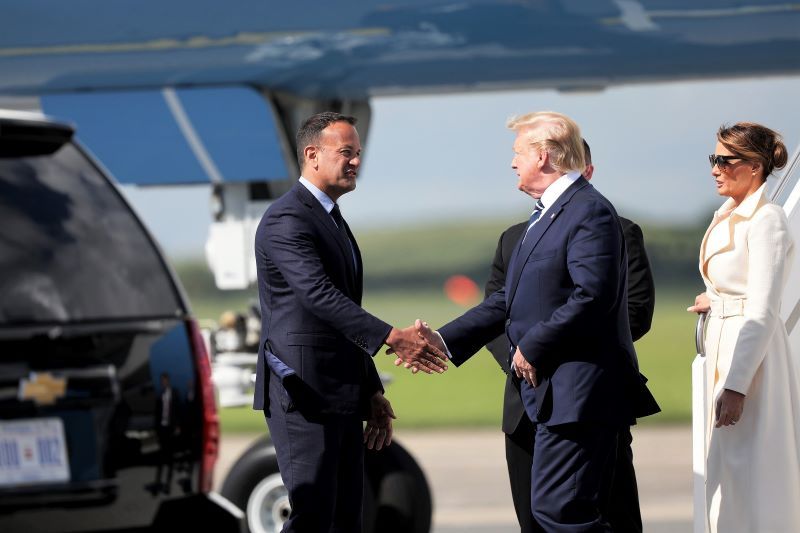 3
Read More: E3 visa bill passes House - more US visas to Irish if it passes Senate
One reporter asked President Trump, "will you give Irish citizens access to the E3 visa?"
President Trump said: "Yeah, we're looking at that. We almost made it last time. It was one vote; you know that. And we're looking at that, and I'm sure that's something we're going to discuss. And I spoke to the one vote, who's a great senator, by the way. And — he really is; he's a great senator. And we think we're going to be successful. He's a terrific person. He doesn't mean to do any harm — that, I can tell you. He was telling me he loves Ireland, actually. So I think we're going to be in good shape."
"We had just about a unanimous vote. And — and if we get a unanimous vote, we do something that they've been trying to do for a long time. So I want to do that for the people of Ireland, but I want to do it for the people that are in the United States that want this vote to happen, that happen to be of Irish descent."
Read More: E3 visa bill passes House - more US visas to Irish if it passes Senate
The ongoing E3 question
As it stands, the E3 visa program is only open to Australian nationals. The program, first introduced in 2005 as part of a US-Australia trade agreement, grants some 10,500 2-year working visas to Australians.
However, Australians typically claim only about half of their allotment, leaving several thousand working visas unused each year. Ireland wants access to these unused E3 visas for its citizens.
Late last year, proposed changes to the current E3 visa program were defeated when the new bill failed to gain unanimous support in the Senate.
Senator Tom Cotton from Arkansas is understood to be the lone final opponent to the 2018 E3 bill, but President Trump declined to name him during his remarks at Shannon Airport on June 5.
The pathway to more Irish working visas
For St. Patrick's Day this year, Taoiseach Varadkar traveled to Washington, DC where he met with both the US President and Vice President. The E3 visa was understood to be discussed during their meetings.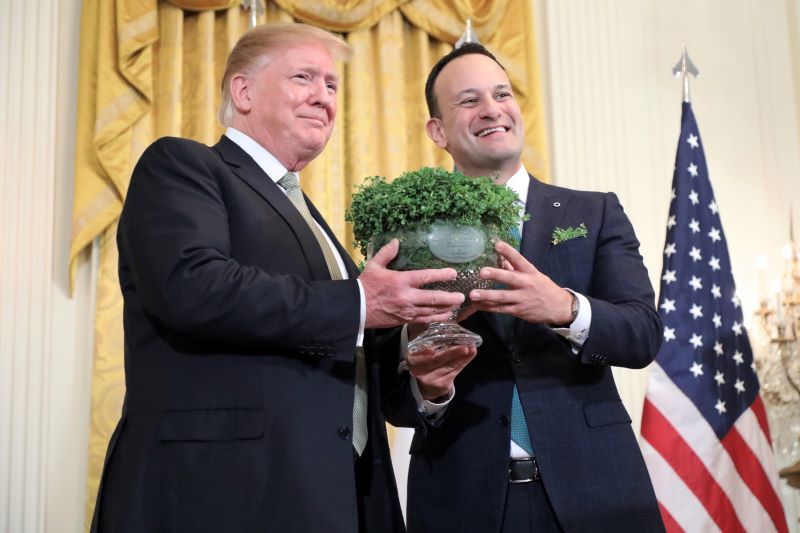 3
John Deasy, special envoy to the US government from Ireland, told The Irish Times: "It was clear from our meetings around St Patrick's Day that both the Republican and Democratic leadership offices want to continue to pursue the E3 Bill."
"Both Speaker Pelosi and President Trump told us they are behind efforts to get this finished and Congressman Neal is one of its driving forces in the House."
Shortly after the Irish politicians traveled to the US, several American politicians, including Speaker of the House Nancy Pelosi and Congressman Richard Neal, traveled to Ireland.
In April, Congressman Neal, who sits on the Ways and Means Committee and is a member of the Friends of Ireland Caucus, reintroduced an E3 bill to Congress in hopes of opening the E3 visas to Irish people.
The bill will need to pass through the House and then get unanimous support from the Senate before being passed on to President Donald Trump to be signed into law. There is one other scenario where the bill would be attached to a appropriations bill therefore not needing a unanimous vote.
Read More: Trump has badly damaged relations with Ireland says US foreign policy expert
You can watch President Trump and Taoiseach Varadkar speaking from Shannon Airport on June 5 here: