Nancy Pelosi and Richard Neal announce new attempt to pass US E3 visa bill for Irish, utilizing unused existing Australian work visas
Another attempt to pass the E3 visa bill, which would allow up to 5,000 work visas a year for Irish applicants to work in America, is to be made House Speaker Nancy Pelosi announced in Dublin.
Pelosi has been leading a US congressional delegation to Ireland and Britain.
Congressman Richard Neal of Massachusetts, who introduced the bill last year which passed the House unanimously and failed by one vote to be unanimously passed in the Senate, also told the Irish Times he is refiling it. The bill does not create a new visa, rather it utilizes unused E3 visas every year.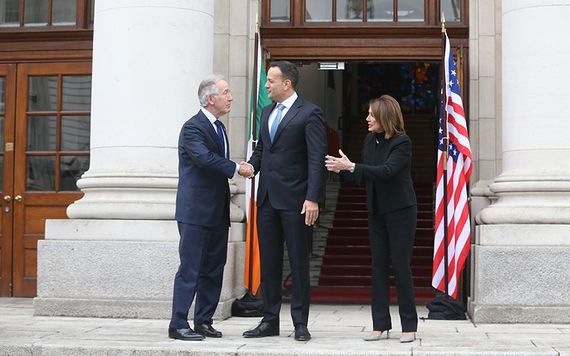 4
Speaker Pelosi stated it may be attached to a spending bill, which would mean it would no longer need unanimous consent. Senator Tom Cotton of Arkansas has blocked the bill, which President Donald Trump has stated he will sign.
Read more: Pelosi warns British "don't even think" about new Irish border
"My bill is going to be refiled. It has already passed the House of Representatives unanimously. It makes good sense," Neal, who was part of the delegation, told The Irish Times.
Neal said he was confident that it would pass the Senate this time around.
"My understanding is that not only does the House favor it, Trump favors it and the Senate overwhelmingly favors it; there are but one or two recalcitrant in the Senate who object," he said.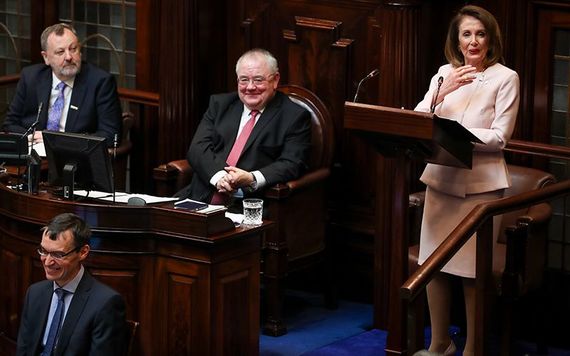 4
The E3 visa was first introduced in 2005 as part of an Australian-US trade agreement. It is a two-year renewable indefinitely visa that allows Australians and their spouses to live and work in the US. To qualify, Australians must have a third-level qualification or 12 years of managerial experience, and a job offer from a registered employer.
Australia receives 10,500 E3 visas annually, but typically only fills half of them. Ireland wants to see those unused visas opened up for Irish applicants.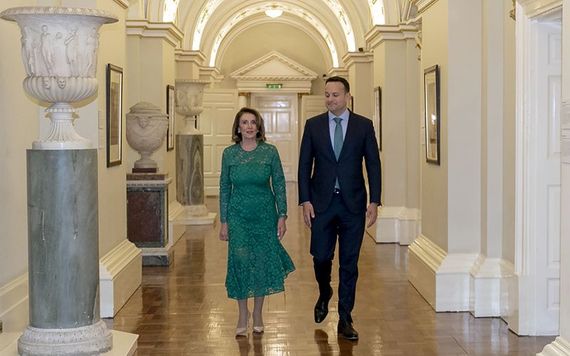 4
In her meeting with Taoiseach Leo Varadkar on Tuesday Pelosi promised to speak to Republican Senate leader Mitch McConnell as part of a new push.
On St. Patrick's Day Trump said the White House had asked for the Bill to be reintroduced.
"The E3 has been brought too far to quit on it. We have agreement from every leadership office in the House and Senate and both sides [Republican and Democrat] that it needs to be pursued again," he said.
Should Ireland have access to the E3 visa? Let us know in the comments section below.
Read more: Trump's new Ambassador to Ireland pledges to uphold Good Friday Agreement