The All Ireland Irish Dancing Championships will have new adjudication rules for 2023, An Coimisiún Le Rincí Gaelacha (CLRG) announced on Thursday, February 9.
"To ensure fair competition and effective adjudication, An Coimisiún Le Rincí Gaelacha (CLRG) has confirmed updated procedures that will be strictly enforced throughout the Championship," CLRG said on Thursday, three days before the major event begins in Killarney, Co Kerry.
As per CLRG, the new adjudication rules for the 2023 All-Ireland Championships include:
Competitor number cards will not be distributed in advance; nor will competitor numbers be published in the programme book.
A short time prior to start of a competition, updated competitor lists including dancer numbers will be released on the Guidebook app. At this point in time, the adjudicators will be in the adjudicator panel room without electronics with no access to the competitor lists. Competitor number cards will be delivered side stage with a printed list of competitors. 
Adjudicators will not be allowed to bring any notes or paperwork with them to the judging table. All official adjudication and notation documents will be delivered to adjudicators in a sealed envelope once they are seated.
Adjudicators will not be permitted to carry phones, bags, purses, or smartwatches to the adjudication table. All electronics – phones, tablets, laptops etc. must be left in their hotel room. Judges are not permitted to return to their hotel room until judging for the day and sign-offs are complete.
Each evening a public draw will select the adjudicator panels for the next day.
An officer of the event from the Oireachtas or Ethics Committee will be assigned to judges and will be responsible for the collection of adjudication sheets and notes for each judging panel. All paperwork will be placed in a sealed envelope for delivery to tabulation.
Adjudicators will be asked to socialise/take meals as a group separate from other Members, teachers and dancers.
CLRG had previously announced that new for 2023, there will be panels of seven adjudicators that will judge each competition in its entirety, and the highest and lowest marks will be discarded for each competitor before the recall and again to prepare the final result.
Per usual, an additional judge will sit on the panel to determine the results for the solo rounds.
CLRG says its complete list of adjudicators, who were selected by a vote of CLRG's membership in September, was approved by CLRG's Coiste Faire (Ethics Committee) for eligibility to officiate.
The adjudicators for the 2023 All-Ireland Irish Dancing Championships are Alison Quigley-Gordon (Ireland), Anthony Costello (Ireland), Anthony Murnane (USA), Cara Casey-O'Loughlin (Canada), Dara O'Shea-Delap (Scotland), Deirdre Farrell (Ireland), Helen O'Loughlin (England), Kevin McCarron (England), Linda Possak-Anderson (Canada), Mark O'Loughlin (Canada), Mary McCarthy (Ireland), Michael Dillon (USA), Michael McInerney (England), Michael Stanley (England), Ronan McCormack (USA), and Sally Flood-Aitken (Scotland).
CLRG said on February 8 that Margaret Morgan had to withdraw from adjudication "due to the emergence of an unavoidable work commitment." She was replaced by Michael McInerney.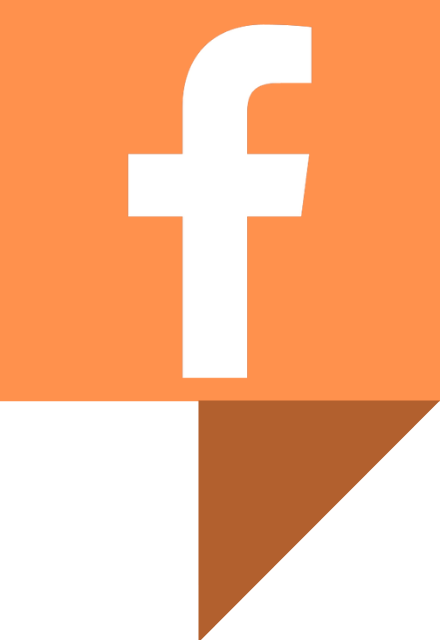 IrishCentral Irish Dance
Are you an Irish dancer or do you just love Irish dance? Keep up to date with Irish dance news and videos on IrishCentral's Irish dance Facebook group.
The oldest "major" Irish dancing competition in the world, Oireachtas Rince na hÉireann 2023 (All Ireland Championships), will take place February 12 - February 18 at the Gleneagle INEC Arena in Killarney, Co Kerry. 
CLRG says that over 2,000 dancers from across Ireland and the world, from Under 10 through to senior age groups, will demonstrate their skill as they compete in several traditional Irish step dance disciplines.
"The All-Ireland Championships provides an opportunity for dancers across Ireland and the world to showcase their exceptional talent, creativity and extraordinary skill," a CLRG spokesperson said on Thursday while the organization announced the new adjudication procedures.
"All the traditional aspects of Irish dancing, fused with increasing athleticism and innovation, promise a week of exceptional competition.
"The dedication of the dancers that will be competing is second to none and I'd like to take this opportunity to wish all of our competitors the very best of luck."
The change in adjudication rules for the All-Ireland Championships comes as CLRG continues to grapple with its so-called 'feis fixing' scandal.
In early October, CLRG confirmed it had launched an investigation after a complaint, seen by IrishCentral and circulated on social media, implicated at least 12 Irish dance teachers and or adjudicators in asking for certain placements and favors before Irish dance competitions even began. Some of the favors requested were sexual in nature.
An independent investigation has since recommended that 44 cases be moved to "full disciplinary hearings" which are understood to now be in progress.
On December 10, CLRG hosted an Extraordinary General Meeting in Belfast where four motions were voted upon; three passed, while the motion calling for chairperson James McCutcheon to resign failed.
More recently, it was announced that all CLRG registrants and members will be allowed to vote for adjudicators for Oireachtas Rince na hÉireann (All Ireland) and Oireachtas Rince na Cruinne (World Championships) from 2024 after a motion was passed at an An Coimisiúin meeting held on January 14.