GAA news and scores from around Ireland this week.
Mayo 0-14 Louth 1-10
The Mayo revival continues as Kevin McStay's team followed up their big win over All-Ireland champions Kerry with this Castlebar defeat of Louth as they retain top spot in Group 1 ahead of the final round of fixtures.
Not even a late Conall McKeever goal for the Wee County could stop the Mayo bandwagon rolling on but for manager McStay it was only the result that mattered.
"The two points was key, that's what was on offer, not a whole lot else, and we got them," he said "I thought we got ourselves into a great position with 10 minutes to go but didn't manage it quite the way we wanted to. It was a massive effort by Louth to take the game from us, but we're very pleased with the points.
"We did feel that we were in control of the game but a late goal in injury time takes a lot of that control away from you. I'm very happy our boys stayed at it but what hurt our rhythm was that we fumbled a few balls and missed a few chances that we might have tidied up better.
"We've work to do now but we're still in the position we wanted to be coming out of the bank holiday."
A draw in their final round robin series fixture against Cork will now guarantee a quarterfinal spot for Mayo and McStay admitted, "It's another two points until we get out of the round robin, but today we broke the back of it to a large extent; we're in a really good position.
"We're tipping away nicely. We're in a cluster of seven or eight teams that have their eyes on the prize and we're no different to anyone else. We're ambitious for the group so let's see where that takes us."
Louth's man of the match Bevan Duffy was naturally downbeat after this defeat even if his team can still make the quarters with a victory against Kerry next time out.
"We missed a few chances early on in the first half but then again we were happy enough with the scoreline the way the game was going," said Duffy. "The plan was once it came to crunch time we'd make the call and press on and try to squeeze the game and finish it out.
"We just left it a little late. We got the goal, probably should have had another in the first half. These little key moments probably didn't go our way. If someone had said to me a few years ago that you'd be in a group with Cork, Kerry and Mayo...not that long ago we were in a group with Antrim, Leitrim and Sligo.
"This is where you want to be playing football. The Louth support has been brilliant this year, they've really got behind us all and we've fed off that. It's been brilliant but we want to stay here, get here again, and get to a Leinster final again. We've got to step up those levels and it's as simple as that."
Kerry 1-14 Cork 0-15
Cork manager John Cleary cried foul as a contentious 47th-minute penalty had a major bearing on his team's two-point defeat to old rivals Kerry in their All-Ireland series Group 1 game on Leeside.
Sean Powter was adjudged to have fouled Paul Geaney and issued with a black card for what Cleary described as a "very dubious" penalty which was subsequently sent to the net by David Clifford.
"I watched it inside afterwards and it didn't seem to me that there was a full goalscoring chance," said Cleary. "If that's the way, there would be penalties all over the place. There were players behind him and there was a coming together of the players.
"Look at the video, it was plain to see for everyone, Dan O'Mahony was between him and the goal. Powter went into him and it was a coming together rather than a pulling down. You'd take that, but a black card and a penalty was more than harsh. The referee gave it, and I felt we were on the wrong end of a few decisions.
"We are bitterly disappointed. We had our chances to win it but didn't take them. It's not fatal, and hopefully we learn from it and try and go again next week against Mayo."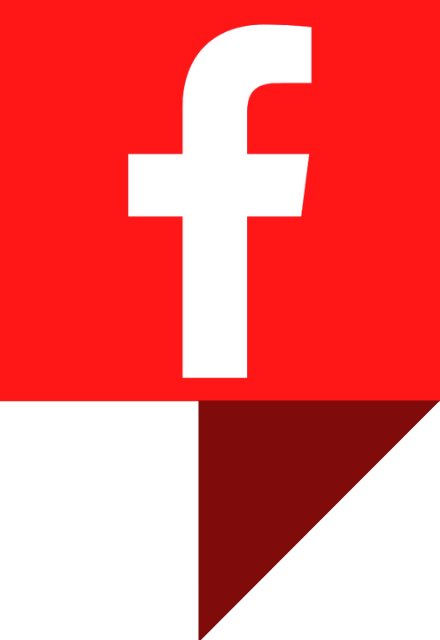 Global Irish GAA
Love GAA? Share your local GAA and keep in touch with the community around the world on our Global Irish GAA group.
Kerry manager Jack O'Connor called it "a good day" when he spoke to RTE about this win, their first in the round robin series after a defeat to Mayo last time out.
"Pairc Ui Chaoimh is a tough place to come to," said O'Connor. "I've been here many times over the years and got turned over with many Kerry teams, so any time you win here by two points is a good day.
"Happy enough at halftime but still wary of the fact that it was a significant wind, and within seven minutes of the second half, Cork had kicked four points and had cut the lead right back so we knew then we were in a battle, and I am happy that our fellas won the battle and got out on top."
Louth are up next for Kerry and O'Connor added, "We'll be going all guns blazing, because as far as I can see it's knockout football from here on so we're hoping for the best."
Derry 3-14 Donegal 1-15
Derry won by five points in the end, but their three second-half goals from Conor Doherty, Lachlan Murray, and Padraig McGrogan made all the difference against Donegal as they moved level with Monaghan at the top of the Group 4 table in the All-Ireland series.
Clare, already out of contention for the quarterfinals, are next up for Derry and star man Conor Glass admitted after this win, "That was a good performance but not great from us. We probably should have had a couple more goals but we left them out on the pitch and it's always something good to work on going into next week.
"If we had have scored about six or seven goals, we probably mightn't have such a focus for next week. But at least we have a focus for next week."
Donegal's Jason McGee summed up the home team's reaction in Ballybofey. "I'm disappointed with the result," said McGee. "Goals are a killer in this game, especially when the games are so tight between ourselves and Derry and in fairness they took off after they got their goal.
"After we conceded a few goals, then we nicked back a few scores and we kept in the game. The fight was there and we're not too far away."
Galway 0-20 Westmeath 0-12
Galway boss Padraig Joyce claimed the scoreline flattered his side as Westmeath lost Ray Connellan to a 53rd-minute dismissal for a second yellow card offence then lost the game by eight points.
A failure to turn chances into scores was Joyce's biggest gripe afterwards and he said, "We're saying this the last couple of games, and it is a positive to win games and not play well. We still kicked 20 scores, which is our target, but when are we going to put a performance together that is across the board?
"It's a habit we have to get out of because if we play that kind of football against other teams you could be six or seven down instead of one or two down at half-time and it would have been an uphill battle if they had got a goal. An 8/10 team performance instead of individuals carrying us across the line: that's the challenge for us and we have a huge challenge now in two weeks' time against Armagh. That would be a nice place to start."
Monaghan 1-23 Clare 1-18
Jack McCarron scored nine points for the home team as Monaghan ended Clare's interest in the All-Ireland championship with a game still to be played – against Derry – in Group 4 following this five point defeat in Clones.
That Clare were level on eight occasions is of scant consolation to Banner boss Colm Collins who said afterwards, "I suppose we got caught for some silly mistakes at the end which we were punished for, as you will be against a team of Monaghan's quality.
"But I thought we were pretty close. I'm very disappointed like, this was our last chance saloon, really. We had to do something today. But very proud of the display and very proud of the effort the lads put in. They gave it everything."
Tailteann Results
Tipperary's Tailteann Cup campaign is over despite a third place finish in Group 2 after they ranked as the worst performing third placed team ahead of the draw for the preliminary quarterfinals which was made on RTE television on Sunday evening.
New York will now play Carlow this Saturday at Dr. Cullen Park while Down will host Longford in Newry, Fermanagh entertain Laois at Brewster Park and Offaly welcome Wexford to O'Connor Park.
Already through to the quarterfinals proper are Laois, Meath, Cavan, and Antrim, all of whom will enjoy home advantage for the last eight games on Saturday week.
The final round of group games were played at the weekend with the following results recorded: Cavan 2-25 Offaly 2-9; Laois 1-17 London 2-14; Meath 1-11 Down 1-9; Tipperary 0-17 Waterford 1-13; Carlow 2-13 Longford 1-14; Wexford 1-16 Leitrim 1-12; Antrim 3-13 Fermanagh 1-12; Wicklow 2-14 Limerick 1-10.
*This roundup first appeared in the June 7 edition of the weekly Irish Voice newspaper, sister publication to IrishCentral.