Niall Horan's birthday is September 13
Happy birthday, Niall Horan! The former One Direction member has embarked on his own solo career and we could not be any prouder of the Westmeath native.
Read More: Niall Horan opens up about his struggles with OCD
As if we couldn't love him more, Horan took to his social media channels this week asking friends and fans to donate to two of his favorite charities in honor of his birthday:
Tomorrow is my 26th birthday - I'm so thankful to those of you that want to celebrate with me and send birthday wishes and love. This year, I'm asking you to join me in supporting @wwf_uk and @RedCross by donating whatever you can to my @JustGiving page https://t.co/diKUv7Hpv8 pic.twitter.com/aPlyxUvid2

— Niall Horan (@NiallOfficial) September 12, 2019
WATCH: Humble Niall Horan nails incredible performance with top Irish orchestra
Here are some facts about Niall Horan in celebration of his birthday:
Niall turns 26 today! He was born on September 13, 1993.  However, for his 20th birthday, Horan shared this hilarious message:
Thank you all for your birthday wishes yesterday! Means alot! woke up this morning with 2 more hairs on my chest! Delighted with meself

— Niall Horan (@NiallOfficial) September 14, 2013
A native of Mullinger in Co Westmeath, Niall was the only Irish member of the smash pop group One Direction.  
Very proud to be flyin the flag for ireland and mullingar,

— Niall Horan (@NiallOfficial) March 21, 2012
Niall loves to keep in touch with his fans - he regularly interacts with nearly 22 million followers on Instagram, and close to 40 million fans on Twitter.
I love what I do 落❤️✌️

— Niall Horan (@NiallOfficial) September 11, 2019
Niall originally had big dreams of being a solo music star. When he didn't make the cut for boys soloists round in the "X-Factor" UK, he and the four other lads were picked to form One Direction, which ultimately came in third in the reality music competition. They were later signed to Simon Cowell's record label Syco.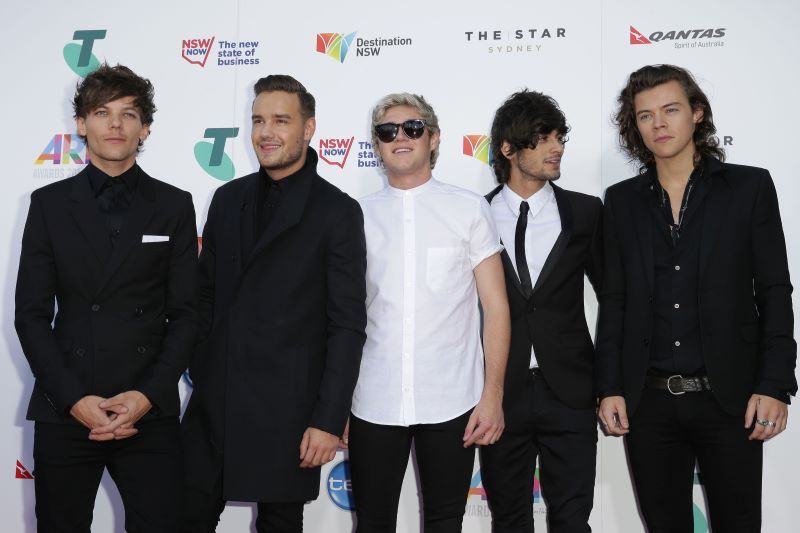 3
Read More: Is One Direction's Niall Horan the "future of golf"?
Having put Niall through during the 2010 season of the UK 'X-Factor,' fellow pop star Katy Perry is one of Niall's biggest fans. She even congratulated him on his group's success in the US via Twitter:
@NiallOfficial congratulations, you didn't let me down! xo

— KATY PERRY (@katyperry) March 13, 2012
Aside from being a talented singer, Niall is also great on the guitar. He's quoted as saying that receiving a guitar for Christmas one year was the best present he could have ever received.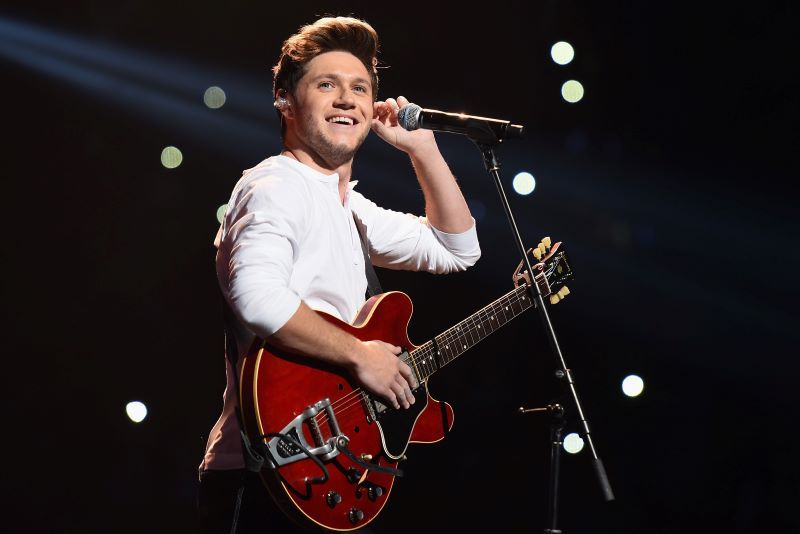 3
Horan's career inspiration? Michael Buble. Horan remembers a time when he was singing in the car and his family noticed his vocal talents. "My aunt said she thought the radio was on. Exactly the same thing happened to Michael Bublé with his dad. He's my absolute hero so I like the fact we have a similar story."
Can't believe I met michael buble today.. Nearly died

— Niall Horan (@NiallOfficial) October 25, 2010
Read More: Niall Horan urges fans to be nicer on social media
Got any more fun facts about One Direction's Niall Horan? Comment below!