"Derry Girls" has been nominated for another prestigious award, and the show's creator is only delighted. 
"Buzzing with our nomination," Lisa McGee, the creator of "Derry Girls," said on Tuesday after the smash hit show landed a nomination in the Comedy category for the 2023 International Emmy® Awards.
Buzzing with our nomination #Derrygirls https://t.co/1NjUGo5dKM

— Lisa McGee (@LisaMMcGee) September 26, 2023
"Derry Girls," whose final series aired in 2022, is up against "El Encargado [The Boss]," "Le Flambeau – Season 2 [La Flamme]" and "Vir Das: Landing" in the Comedy category.
"The International Emmy® competition is the pinnacle for recognizing excellence in television around the world," International Academy President and CEO Bruce Paisner said.
Winners will be announced at the 51st International Emmy® Awards Gala in New York City on Monday, November 20.
Ahead of the third and final season of "Derry Girls," McGee reflected on the hit show coming to an end.
"It's emotional because it's become a bigger thing than I ever thought it would be," the Derry native said.
"I don't just mean as a piece of work or whatever, but for my city as well.
"It's been this amazing, massive thing in my life for more than six years now. I read one of those platitudes people put on Instagram that said, 'Don't be sad it's over, but glad it happened' and that's how I feel.
"I am so grateful to have been able to do this in the first place, and the fact that I've been allowed to finish it the way I wanted to finish it has been incredible. I don't think many writers can say that, that they've been given the chance to really say what they want to say, the way they want to say it.
"It's such a privilege and honour, really. I'm a bit nervous about some of it, but I can't wait for everyone to see it."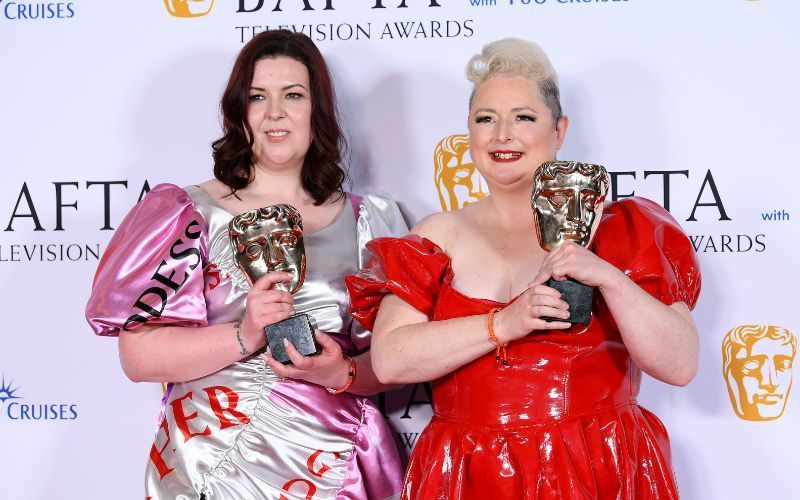 2
"Derry Girls," which has won three BAFTAs and two IFTAs, follows Erin (Saoirse-Monica Jackson), her cousin Orla (Louisa Harland), and friends Clare (Nicola Coughlan), Michelle (Jamie-Lee O'Donnell), and Michelle's tag along English cousin James, aka The Wee English Fella, (Dylan Llewellyn). 
The rest of the cast includes Tommy Tiernan as Erin's long-suffering father Gerry, Tara Lynne O'Neill as Erin's mother Mary, Ian McElhinney as Granda Joe, Kathy Kiera Clarke as Aunt Sarah, and Siobhán McSweeney as Sister Michael, the Headmistress of Lady Immaculate College.