The top Irish American journalists you should be following.  
From Sean Hannity to Maureen Dowd, who are the top journalists flying the flag for Irish America?
With plenty of Pulitzer Prizes and other journalism awards between them, the Irish working in journalism in the U.S. have carved out a  famous path for themselves as the Irish love of writing becomes apparent once again..
So here they are, in no particular order. If you have any other suggestions of top journalists you'd include in your list, be sure to leave them in the comments section below. 
Top Irish American journalists:
Maureen Dowd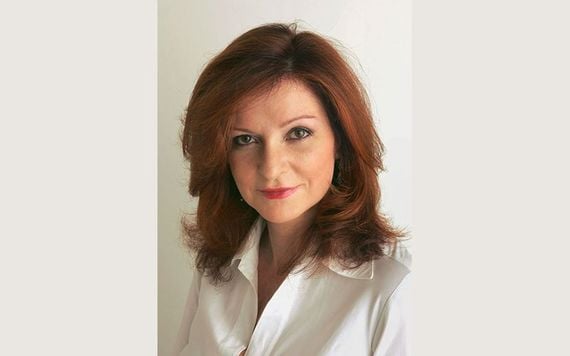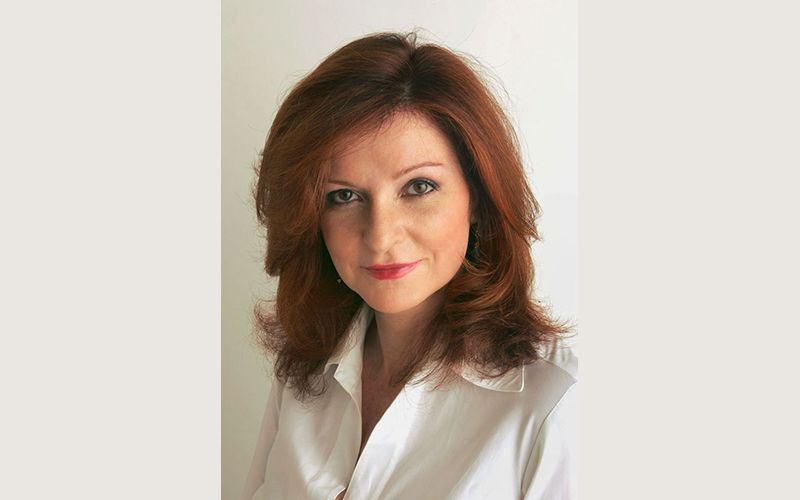 17
Nicknamed "The Cobra" by George W. Bush, Maureen Dowd has been a star columnist with The New York Times for years. Her father, Michael, grew up in Fenore, Co. Clare, before immigrating to Washington, where he became a police officer. He would also become a national president of the Ancient Order of the Hibernians. Her mother's family came from Ballinrode, Co. Sligo.
Although a favorite hate figure among conservatives, Dowd has proven herself equally adept at skewering Republicans and Democrats alike.
Having worked for the Washington Star and Time magazine throughout the 70s and 80s, Dowd joined the New York Times as a Metropolitan Reporter in 1983, becoming an op-ed writer for the paper in 1995.
In 1999, Dowd was awarded a Pulitzer Prize for her series of columns on the Monica Lewinsky scandal in the Clinton administration.
Read more: Maureen Dowd on Trump, Clintons and Bushes – not to be missed
Kevin Cullen
17
A columnist with the Boston Globe, Cullen was part of the Spotlight team that won the Pulitzer Prize in Public Service in 2003 for exposing the cover-up of sexual abuse by Roman Catholic priests. He was also a member of the team awarded the Pulitzer for breaking news for coverage of the Boston Marathon bombings and was himself a finalist for a Pulitzer for Commentary.
Before becoming a columnist, Cullen worked as a local, national and foreign correspondent, serving as bureau chief in Dublin and then in London.
In 2014, he won the Mike Royko Award as best columnist chosen by the American Society of Newspaper Editors.
Megyn Kelly
17
Former Fox News anchor Megyn Kelly now heads up morning show NBC Megyn Kelly Today after announcing her departure from Fox in January 2017.
Included in the 2014 Time list of the 100 most influential people, she had anchored The Kelly File on Fox since October 2013, having previously hosted America Live and co-hosted America's Newsroom with Bill Hemmer.
In 2009, Kelly received an award from Childhelp for her work as a Fox News anchor covering the subject of child abuse, for which she was also named as an honoree for Variety's Power of Women in 2016.
Kelly is of Italian and German descent on her mother's side and Irish descent on her father's.
Read more: Megyn Kelly blasted for giving national platform to internet troll Alex Jones
Chris Matthews
17
The Irish-American host of MSNBC's "Hardball with Chris Matthews" has said in an interview with the Irish Echo that he is "three-quarters Irish", adding that on his mother's side, there are Irish families—the Conroys and the Quinlans, and that a grandmother on his father's side was a Northern Irish Presbyterian, from the seaside town of Portrush, in Co. Antrim.
From 2002 to 2013 Matthews hosted a syndicated NBC News–produced panel discussion program on weekends titled The Chris Matthews Show but is now more commonly known for his current nightly hour-long talk show.
Matthews is the recipient of several awards, including The Pennsylvania Society Gold Medal for Distinguished Achievement in 2005, the Abraham Lincoln Award from the Union League of Philadelphia, the David Brinkley Award for Excellence in Broadcast Journalism, the John F. Kennedy Memorial Award, and the 2016 Tip O'Neill Irish Diaspora Award.
In December 2017, Matthews was among those named for sexual harassment in the workplace.  Several news outlets reported that in 1999, Matthews was accused by a female assistant producer on his program for making inappropriate jokes and comments. He was reprimanded by CNBC for his behavior.
Sean Hannity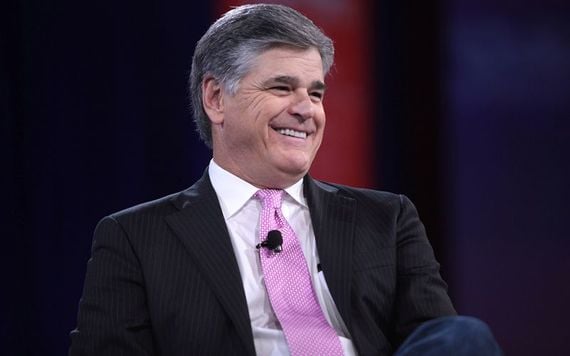 17
Talk show host, author, and conservative political commentator Sean Hannity is the host of The Sean Hannity Show and Hannity on Fox.
Born and raised in New York City, his grandparents on his father's side came from Co. Down, while his maternal grandparents came from Co. Cork. Hannity is a devout Catholic, although he has publicly dissented from the Catholic Church's view on contraception and is pro-death penalty.
An early supporter of Donald Trump in the 2016 presidential election, Hannity has previously been accused of promoting falsehoods and conspiracy theories, such as the Barack Obama birthplace conspiracy.
In 2009, Talkers Magazine listed Hannity as #2 on their list of the 100 most important radio talk show hosts in America and he also received a Marconi Award in 2003 and 2007 as the Network Syndicated Personality of the Year from the National Association of Broadcasters.
Read more: Sean Hannity on his Irish roots and Trump's great America
Jim Dwyer
17
New York-native Jim Dwyer is a reporter and columnist with the New York Times, where he has worked since May 2001. Having previously worked at the Daily News, New York Newsday and with several papers in New Jersey, Dwyer was a member of the team at Newsday who won a Pulitzer Prize for Breaking News in 1992 before winning his own Pulitzer for Commentary in 1995.
Since joining the NYT in 2001, he has covered 9/11, the Iraq War and law enforcement surveillance of political activities.
Dwyer is also the author or co-author of six books.
Norah O'Donnell
17
Currently the co-host of CBS This Morning, Norah Morahan O'Donnell took on the role in July 2012 after spending one year as Chief White House Correspondent for CBS News in Washington, D.C. Both of her parents are of Irish descent.
O'Donnell has won an Emmy for NBC News' Election Night coverage in 2008 and was also awarded the Sigma Delta Chi Award for Breaking News Coverage for the Dateline NBC story "DC In Crisis," which aired on the night of September 11, 2001.
Born in Washington D.C., O'Donnell initially served as staff writer for Roll Call, where she covered Congress, before working as a commentator for the Today Show, Chief Washington Correspondent for MSNBC, and from September 2003 to May 2005, the White House correspondent for NBC News.
Keith J. Kelly
17
The Media Ink columnist at the New York Post has been covering the media beat for over 20 years, even serving under another name on this list, Pete Hamill, as a media columnist at the NY Daily News.
Working as a journalist since 1977, Kelly started out at MagazineWeek, first as its New York bureau chief and ultimately as its editorial director.
He has enjoyed his greatest success, however, with Media Ink, covering the ups and downs of the publishing world.
Timothy Egan
17
Timothy Egan comes from a family of nine, from a mother who loved books and a father with the Irish gift of finding joy in small things.  He worked on a farm, in a factory, and at a fast-food outlet while muddling through nearly seven on-and-off years of college.
He is the author of eight books. His book on Edward Curtis, "Short Nights of the Shadow Catcher," was awarded the Carnegie Award for best nonfiction. His account of the Dust Bowl, "The Worst Hard Time, " won the 2006 National Book Award.
A lifelong journalist, Egan now writes an online opinion column for The New York Times.  Prior to that, he worked as a national correspondent for the Times.
Read more: Telling the remarkable tale of Thomas Francis Meagher, the immortal Irishman
Dan Barry
17
This year's Grand Marshal at the St. Pat's for All parade in Queens, Dan Barry is a renowned New York Times columnist and two-time Pulitzer Prize nominee.
He has traveled all 50 U.S. states with his "This Land" column which he started in 2007 and reported extensively on many topics, including the World Trade Center disaster and its aftermath and the damage to the Gulf Coast in the wake of Hurricane Katrina.
Barry has been the City Hall bureau chief, the Long Island bureau chief, a sportswriter, a general assignment reporter, and, for three years, the "About New York" columnist – all for the Times - while also penning four books.
In 1994, he won the Pulitzer Prize for Investigative Reporting for exposing corruption in the Rhode Island court system and was a finalist again in 2006 and 2010.
Kevin Sullivan and Mary Jordan 
17
This married journalist dream team won the 2003 Pulitzer Prize for International Reporting for a series of stories about the Mexican criminal justice system. They were also finalists for the 2009 prize.
Sullivan and Jordan have also written two books together, including The New York Times No. 1 Bestseller, "Hope: A Memoir of Survival in Cleveland." The book was written alongside Amanda Berry and Gina DeJesus, two of the women kidnapped and held for nearly a decade by Ariel Castro in Cleveland.
Journalist and senior correspondent at The Washington Post, where he has worked since 1991, Kevin Sullivan has an incredible track record as a foreign correspondent. He has reported on six continents from more than 75 countries, including Afghanistan, Pakistan, Iraq, Cuba, Burma, the Democratic Republic of the Congo, Sierra Leone and Haiti.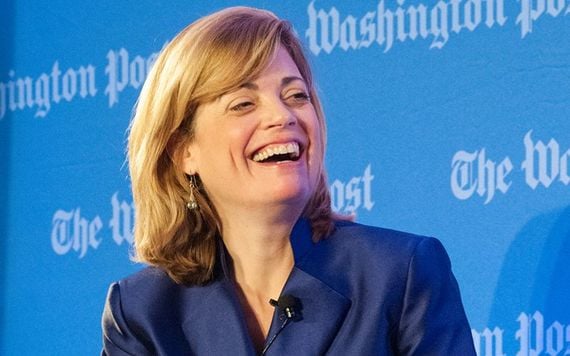 17
Jordan has also spent 14 years abroad as a foreign correspondent and Washington Post co-bureau chief in Tokyo, Mexico City and London, writing from 40 countries in total. Covering everything from women's rights in Pakistan to the 2016 presidential campaign, The Washington Post honored Jordan in 2016 with the Eugene Meyer Award for distinguished service.
Samantha Barry
17
The only Irish-born journalist on this list but one that couldn't be forgotten. Cork woman Samantha Barry took over as Editor-in-Chief of Glamour magazine in early 2018.
Barry, 36, attended Dublin City University and got her start at Newstalk and RTÉ, Ireland's national broadcaster. She worked as a social media trainer for the US State Department and with the BBC before landing in the US in 2014 to head CNN's social media strategy. Her approach to CNN's social media coverage of the 2016 election received widespread praise.
She is the eighth Editor-in-Chief in the history of Glamour magazine since it was founded in 1939 and has already been making waves. After New York Governor Andrew Cuomo claimed he didn't read the magazine when asked about a recent interview with Gubernatorial candidate Cynthia Nixon in Glamor, Barry bought him a subscription to make sure he stays up to date in the future.
I hear from an interview on @NY1 that's @NYGovCuomo isn't a regular @glamourmag reader. Don't worry, I've fixed that. Enjoy the beauty, fashion, news and politics we cover. pic.twitter.com/IHPeysuvxw

— Samantha Barry (@samanthabarry) March 25, 2018
Pete Hamill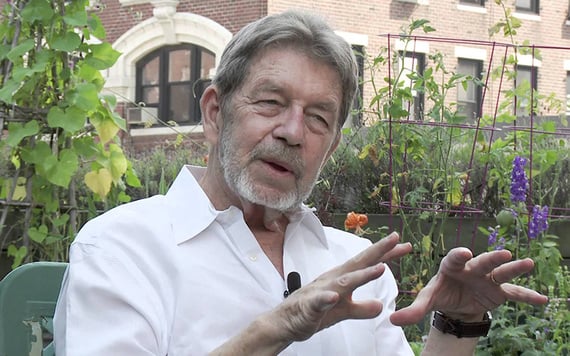 17
Pete Hamill's parents emigrated from Belfast to New York in the 1920s, and later, as a journalist, he would report on The Troubles in Northern Ireland. A columnist and editor for the New York Post and The New York Daily News, Hamill has written on a broad range of topics and was said to be  "the author of columns that sought to capture the particular flavors of New York City's politics and sports and the particular pathos of its crime."
The 82-year-old received the Ernie Pyle Lifetime Achievement Award from the National Society of Newspaper Columnists in 2005 and even picked up a Grammy for "Best Liner Notes" for his essay on the back of Bob Dylan's album Blood on the Tracks in 1975.
Hamill is also an accomplished novelist, producing ten novels and two collections of short stories.
Peggy Noonan
17
Peggy Noonan is a Wall Street Journal columnist, her column "Declarations" running since 2000. Her grandfather came from Co. Donegal.
Noonan was a speechwriter and a special assistant for Ronald Reagan and has also worked for George W. Bush. She hit the headlines during the 2012 Presidential election for her criticism of Sarah Palin.
Before entering the Reagan White House, Noonan was a producer and writer at CBS News in New York and an adjunct professor of Journalism at New York University.  She was born in Brooklyn, New York and grew up there, in Massapequa Park, Long Island, and in Rutherford, New Jersey.
In 2010 she was given the Award for Media Excellence by the living recipients of the Congressional Medal of Honor.
Noonan is also the author of eight books on American politics, history and culture, including the bestsellers "What I Saw at the Revolution," and "When Character Was King."
Margaret Brennan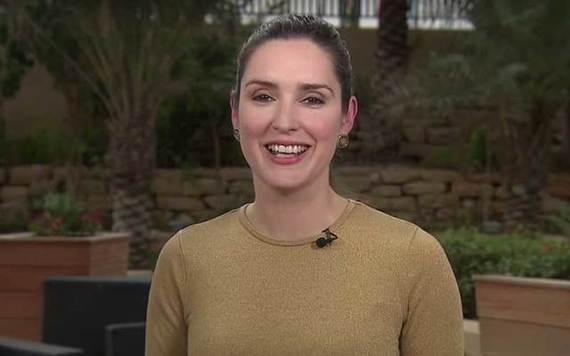 17
In February 2018, White House and senior foreign affairs correspondent for CBS News Margaret Brennan was announced as the next moderator of CBS's "Face the Nation." The 37-year-old had hosted the show once before and appeared on it a number of times.
The new role made her the only woman currently serving as a sole anchor of a major Sunday political show. She is the tenth journalist to hold the position, but not the first female host.
Brennan grew up in Danbury, Conn., and studied foreign affairs in the Middle East at the University of Virginia. Her first job in journalism was an internship at CNN in Atlanta. She worked as a financial journalist at Bloomberg Television and as a correspondent at CNBC before joining CBS News in 2012. She will continue as CBS News' senior foreign affairs correspondent while the host of "Face the Nation."
She has previously said that competing as an Irish step dancer was how she "learned drive and dedication."
Who would you include among the top Irish American journalists? Let us know in the comments section, below.