Fall is the perfect time of year to get outdoors and explore Ireland's breathtaking countryside.
Whether you're after a laid-back stroll through Burren National Park or you fancy a visit to the holy mountain of Croagh Patrick in Co Mayo, Ireland has so much to offer when it comes to exploring the great outdoors. And the cooler weather, crisp air, and changing leaves of autumn make it the ideal time for a picturesque nature walk.
To mark the start of the autumn season, Betfair Bingo has generated a definitive list of the Emerald Isle's best woodland walks to explore in the coming weeks.
The popularity of each walking spot was measured by a unique index score based on the number of hashtags and views each location has racked up on Instagram, as well as Trip Advisor rankings - with the lower the overall index score the higher the ranking.
1. Killarney National Park, Co Kerry
Killarney National Park, located in Co Kerry, came out on top as the best woodland walk in Ireland. As the very first national park in Ireland, it is a must-see destination, boasting incredible scenery and breathtaking views, as well as a number of picturesque waterfalls.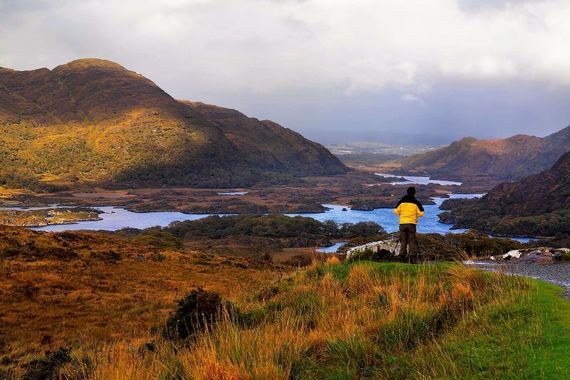 11
2. Croagh Patrick, Co Mayo and Howth Cliff Walk, Co Dublin
Following close behind is Croagh Patrick in Co Mayo in joint second place with the Howth Cliff Walk in Co Dublin. Known for being a difficult climb and the "holiest mountain" in Ireland, many recommend a hike up Croagh Patrick for its panoramic views of Clew Bay at the top, as well as its religious significance.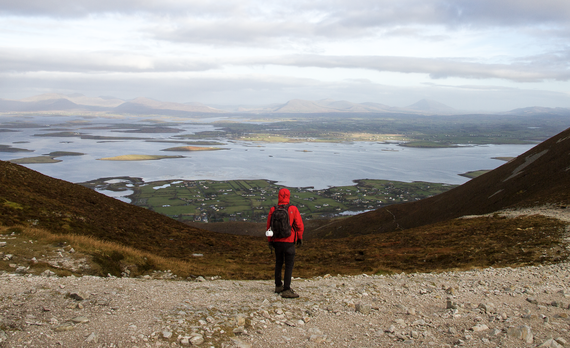 11
3. Beara Peninsula, Co Cork
The Beara Peninsula has been described as the most underrated road trip in Europe - and is said to be one of West Cork's best-kept secrets. The stunning peninsula lies between the Kenmare River and Bantry Bay and is known for some of the most beautiful coastal sunsets in Ireland.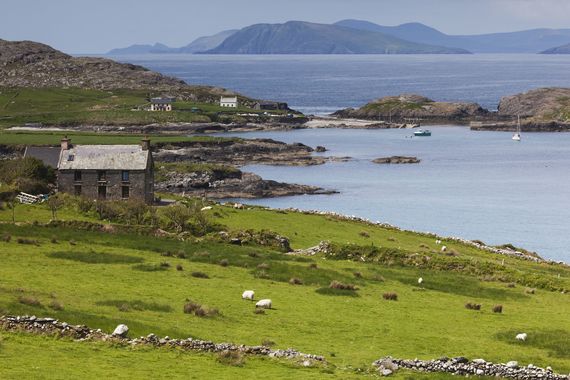 11
4. Burren National Park, Clare and Glendalough National Park, Wicklow
Another popular option for autumn is Burren National Park, known for its natural beauty, and trails for every ability.
It tied for fourth place with Glendalough National Park in the Wicklow Mountains. The stunning valley was carved out by glaciers during the Ice Age and is home to the remains of an early Irish Christian monastic settlement.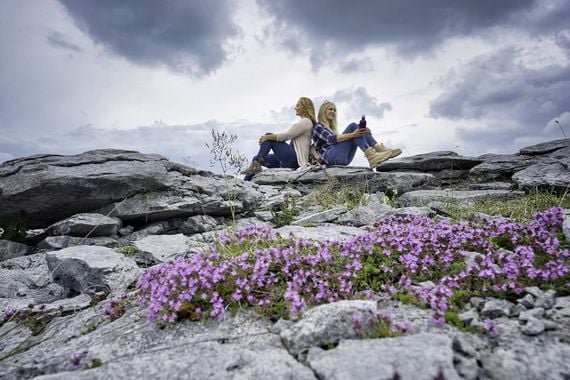 11
5. Dingle Way, Co Kerry and Glenariff Forest Park, Co Antrim
Glenariff Forest Park in Co Antrim rounds out the top five alongside Dingle Way - a peaceful, scenic 162km long-distance trail around the Dingle Peninsula on the southwest coast of Ireland. Glenariff Forest Park covers over 1,000 hectares of planted woodland, lakes and recreational areas. It has four walking tours, including a trail to the Glenariff Waterfalls.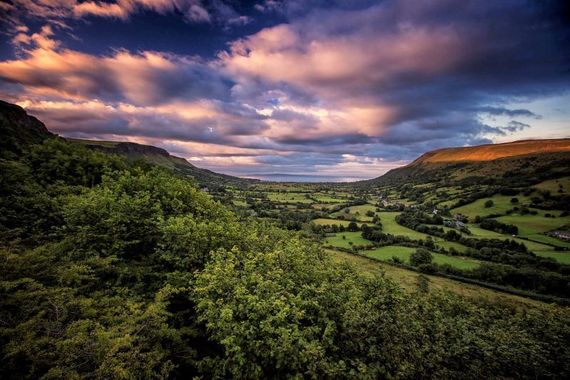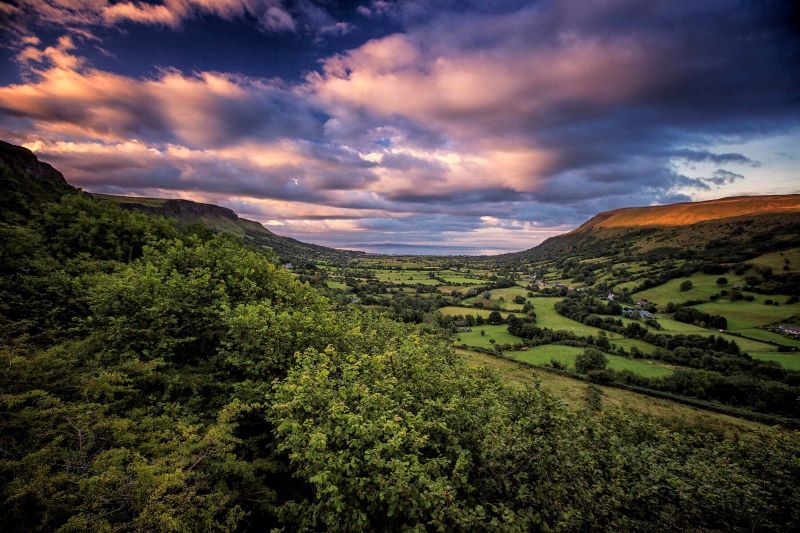 11
6. Powerscourt Estate, Co Wicklow and Torc Mountain, Co Kerry
Sharing sixth place on the list are the trails through Powerscourt Estate in Co Wicklow and Torc Mountain in Killarney, Co Kerry.
Powerscourt Estate, with its landscaped gardens and surrounding woods and trails, is a major attraction for visitors to the area. The 1.3-mile loop trail takes around 37 minutes to complete.
The Torc Mountain trail starts at the base of Torc Waterfall and the summit offers gorgeous views of the Macgillycuddy Reeks and the Lakes of Killarney.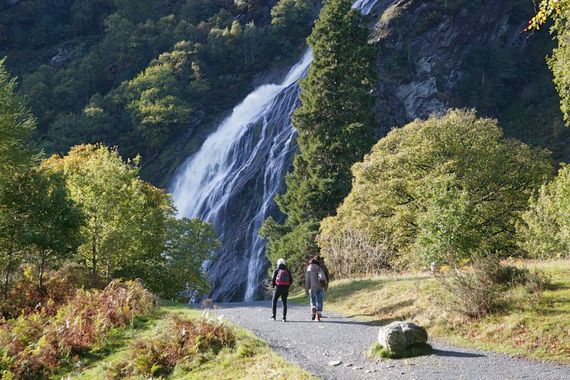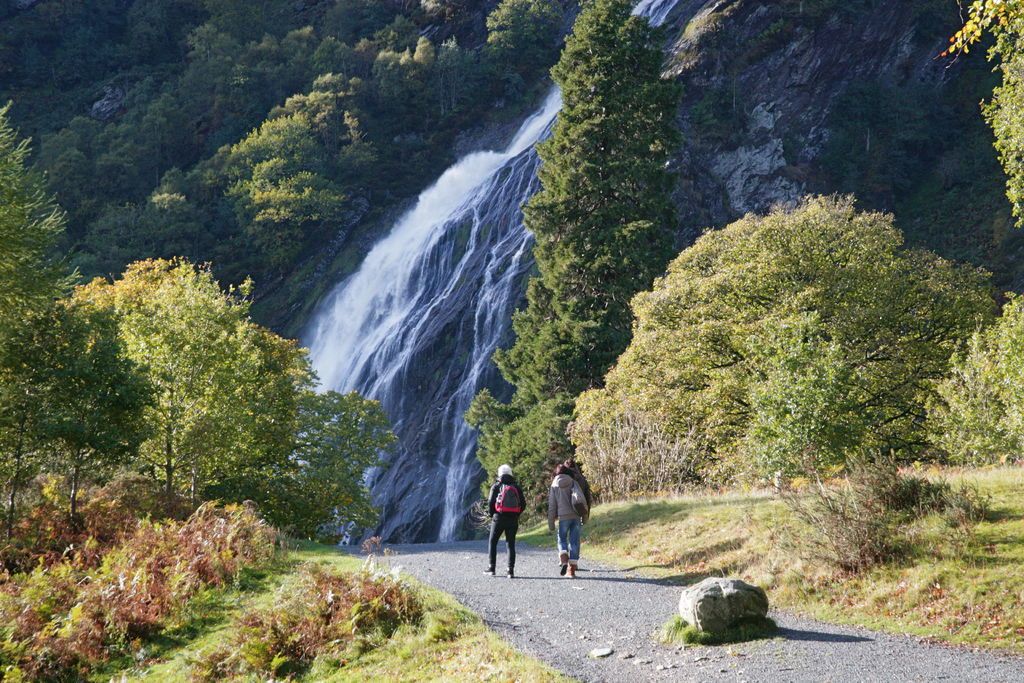 11
7. Lough Key Forest Park, Co Roscommon
The Lough Key Forest Park in Co Roscommon is an 800-hectare park that was formerly part of the Rockingham Estate. The park offers trails to suit walkers of all abilities.
11
8. Ballycotton Cliff Walk, Co Cork and Ards Forest Park, Co Donegal
In joint eighth place are Ballycotton Cliff Walk in Co Cork and the Ards Forest Park in Co Donegal. 
The Ballycotton Cliff Walk begins in Ballycotton, a small picturesque fishing village overlooking Ballycotton Bay, and ends in Ballyandreen (or starts there and ends in Ballycotton.) The walk is not a loop and the entire trip there and back is about 7 km.
Ards Forest Park has nine different walking trails and contains a range of wildlife and plants. There is also a picnic area and playground if you are visiting with young children.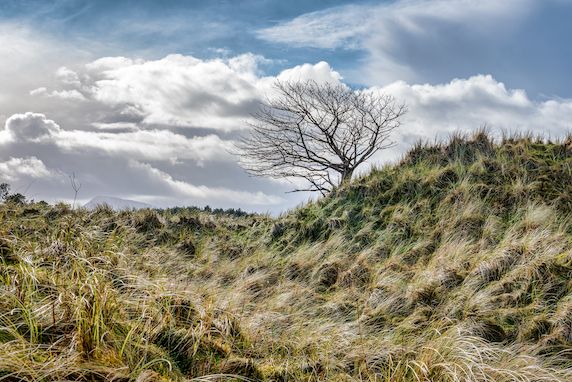 11
9. Clonbur/Cong, Co Mayo and Belleek Woods, Co Mayo
In joint ninth place are two walking trails in County Mayo -- Clonbur/Cong and Belleek Woods. The 12 km return trip path through Clonbur Wood takes you into Cong Village, best known as the location for the 1952 film "The Quiet Man," starring John Wayne and Irish actress Maureen O'Hara.
Belleek Woods is a 1,000-acre woodland with natural pathways running through the forest and along the River Moy.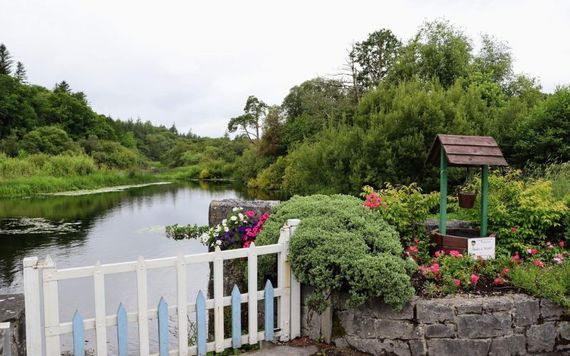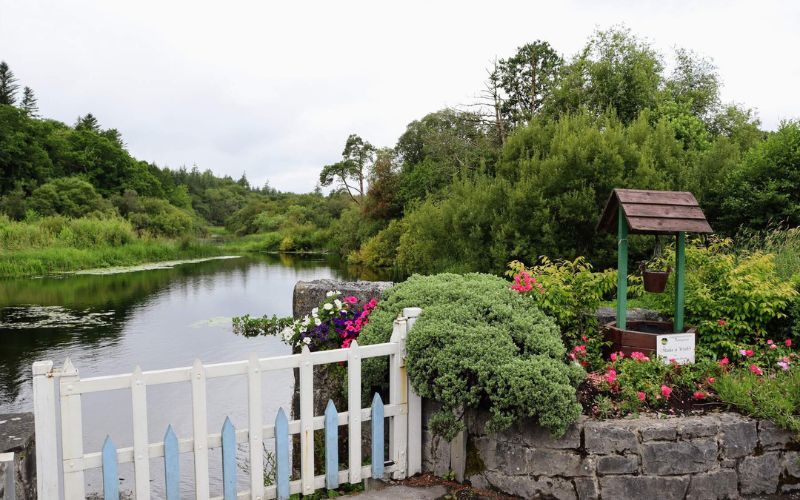 11
10. Portumna Forest Park, Co Galway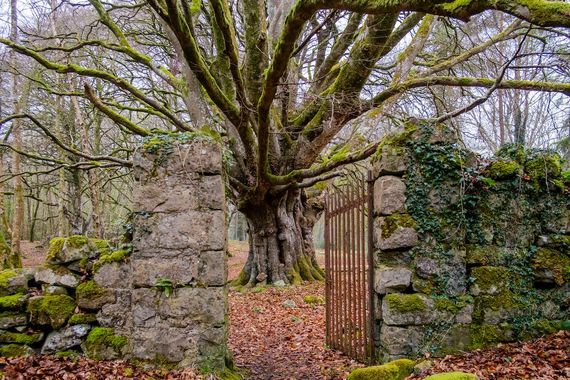 11
Portumna Forest Park is a 1,500 acre park adjacent to the town of Portumna, County Galway, on the northern shore of Lough Derg. The name Portumna comes from the Irish Port Omna, meaning the landing place of the oak. The park has four walking trails of varying distances as well as several cycling trails.