Steeped in culture and heritage, Tralee is more than just the gateway to the Ring of Kerry - a lot more, writes Domhnall O'Donoghue.
Is there any better antidote to a three-hour journey from Dublin to Tralee - County Kerry's principal town - than some Irish dancing? It has been over 25 years since I last attempted a reel or jig, and as I tackle a few steps of a hornpipe in Siamsa Tíre - Ireland's national folk theatre - it emerges that my once-impressive footwork has become somewhat rusty.
However, I eventually master the sequence thanks to the encouragement from my patient teacher Anne O'Donnell, who began training with Siamsa Tíre at just eight. Today, she is their Head of Training & Development. 
With origins dating back to 1957, Siamsa Tíre - or 'Entertainment of the Land' - was spearheaded by founder Father Pat Ahern, who sought to protect Irish folk culture through music, song and dance - along with training academies throughout rural Ireland. One such unique tradition is the 300-year-old North Kerry 'Munnix' style of Irish dance. 
At the heart of Siamsa Tíre now lies a core group of full-time performers with support from local artists. In addition to this training, they develop new work while also performing from their vast repertoire, which includes Fadó Fadó - its first folk production portraying rural life in the years gone by.
"We showcase traditional performance but in a modern way," Anne tells me. "We want to celebrate the past but make it relevant in the present. Folk is alive; it's happening all around us - folk is yesterday, folk is today, and folk is tomorrow."
We're joined by the theatre's Marketing Manager, Michelle Murphy, who kindly gives me a tour of the building, explaining that it was constructed 30 years ago and replicates Staigue Fort, a Bronze Age ringfort located on the Kerry coastline. In addition to in-house productions, Siamsa Tíre also serves as a touring venue.
Medieval beginnings
Kerry County Museum also brilliantly documents the area's eclectic past. With a population just shy of 25,000, today, Tralee is a bustling, modern town, lined with shops, restaurants and pubs - and largely pedestrianized, resulting in a vibrant community spirit. As such, it's easy to overlook how much it has evolved since its early days. 
In the museum, I discover that Anglo-Normans founded Tralee in the 13th century, becoming a stronghold of the Fitzgeralds, the Earls of Desmond. This era is vividly brought to life in the Medieval Experience, which imagines Tralee in 1450. I wander around the streets, marveling at how well the sights, sounds and smells of this bygone era have been recreated.
Elsewhere, there is a tribute to Roger Casement's landing at Banna Strand on Good Friday 1916 - a pivotal event that preceded the Dublin rebellion. With the help of information panels, photography, illustrations and never-displayed-before objects, this exhibition takes me on a journey from Casement's life as a crown servant and celebrated international humanitarian to doomed revolutionary.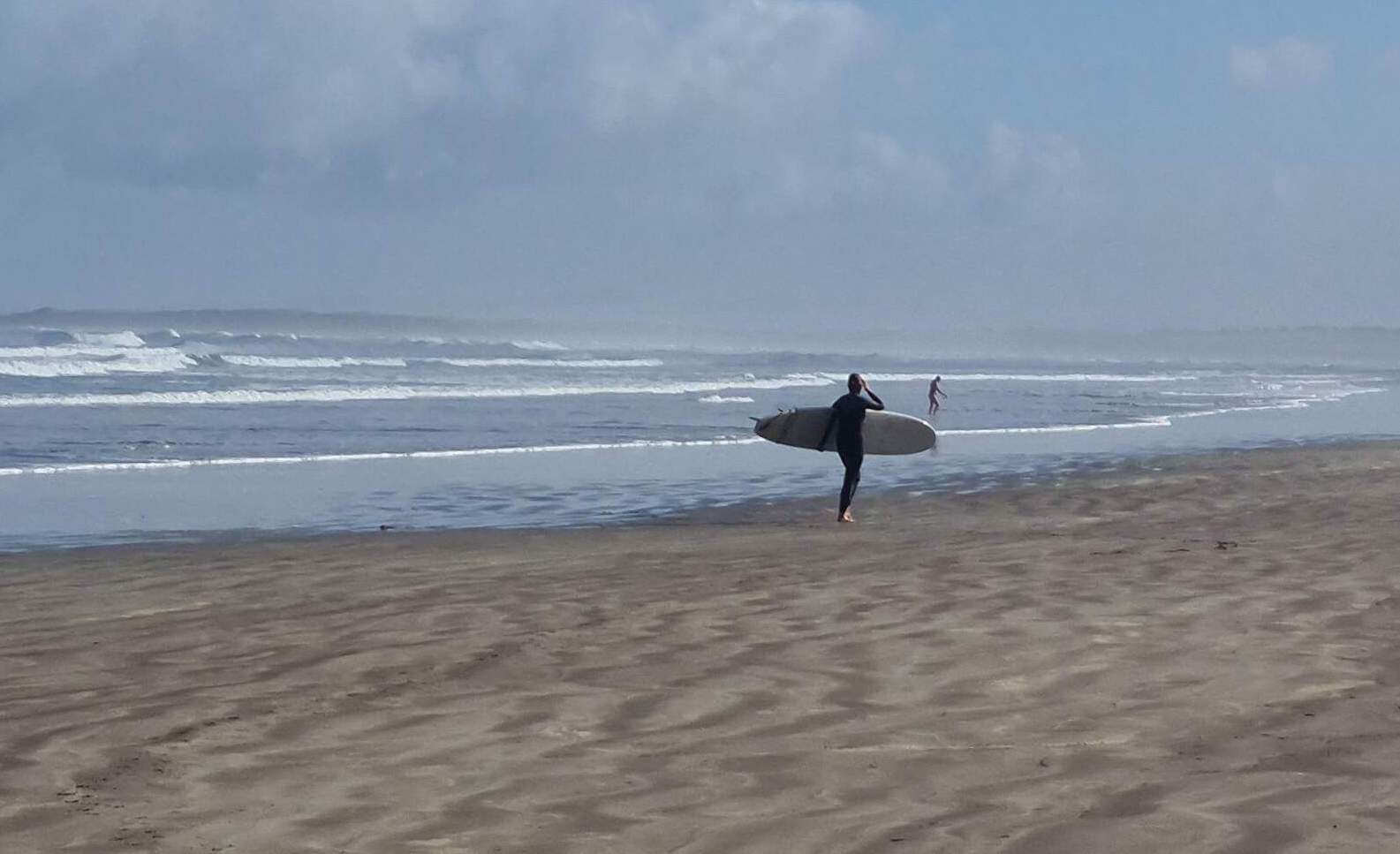 5
Also chronicled here is the life of Annascaul man, Tom Crean, who served on three Antarctic expeditions in the early 1900s - two of which were alongside County Kildare's Ernest Shackleton. The exhibition deftly examines how he, and his fellow explorers, survived extreme conditions.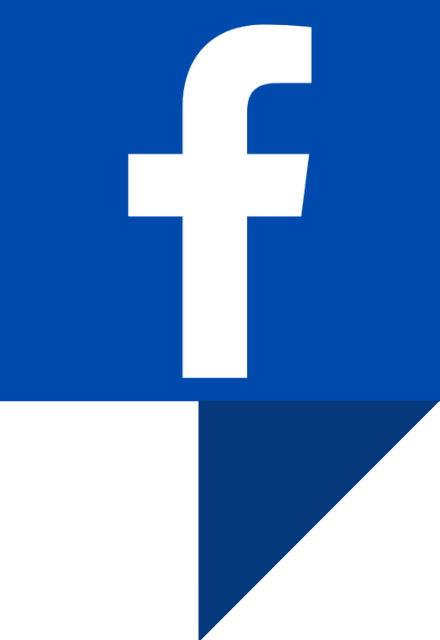 Traveling to Ireland
Are you planning a vacation in Ireland? Looking for advice or want to share some great memories? Join our Irish travel Facebook group.
During my visit, the museum screens award-calibre music videos made by Munster Technology University, featuring young local Down's Syndrome men and women from Saint John of God Kerry Services, who effortlessly light up the screen with their acting and dancing skills. Dua Lipa and Taylor Swift better watch out!
Smelling the roses
While the rose is arguably the world's most famous flower, for Irish people, it will forever be associated with County Kerry's main town thanks to the beloved Rose of Tralee International Festival. The popular annual event, which dates back to the 1950s, takes its inspiration from a 19th-century ballad immortalizing a local named Mary O'Connor, whose beauty earned her the moniker, "The Rose of Tralee".
Over 32 ladies from all corners of the world now descend here every August, hoping that they best represent modern women's "aspirations, ambitions, intellect, social responsibility and Irish heritage". In Tralee's Town Park, I discover a tribute to the festival - in addition to lush rose gardens, there's a statue commemorating the original rose Mary, sculpted by the late Jeanne Rynhart, who also created Dublin's iconic Molly Malone statue.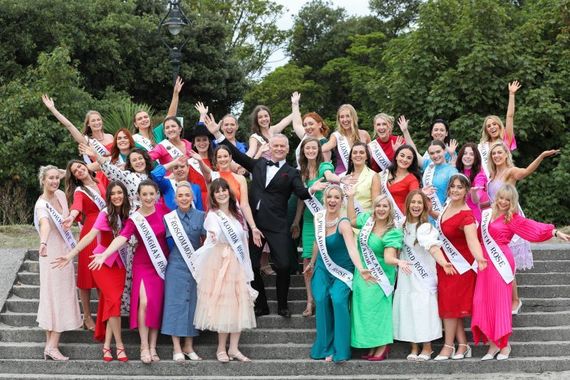 5
Given Tralee's association with this flower, it's fitting that the original rent for the stunning Ballyseede Castle - my accommodation for the weekend, located a country mile east of Tralee - included a rose. While the main castle was built in 1721, the estate's story goes as far back as 1590 when it was occupied by the prominent noble family, the Blennerhassetts. 
With such an extensive history, Ballyseede Castle abounds with legend and mystery. I'm told that guests have smelled roses on the main staircase, even though no roses are present, while the ghost of former owner Hilda Blennerhassett is also often seen roaming the property!
While we'll never know whether these claims have merit, what is certain is that renowned hoteliers, the Corscadden family, have transformed the castle into a world-class luxury accommodation offering after acquiring it in the early 2000s. Since then, it has been festooned in accolades, including Best Place to Stay in Munster in the Gold Medal Awards. One step over the threshold, I immediately understand the fuss. 
"Ballyseede Castle is Kerry's only castle hotel," proprietor Rory O'Sullivan tells me after I say hello to the property's beautiful four-legged residents, including a friendly Irish wolfhound named Molly. He mentions that Ballyseede is one of a quartet of Irish properties that form the luxurious Romantic Castles of Ireland collection.
"There's a great sense of being a part of history when you stay here," Rory adds. "Guests can savor the wealth of bygone eras and Irish culture - from the grand castle exterior to the richly decorated interior that speaks of centuries of care and love."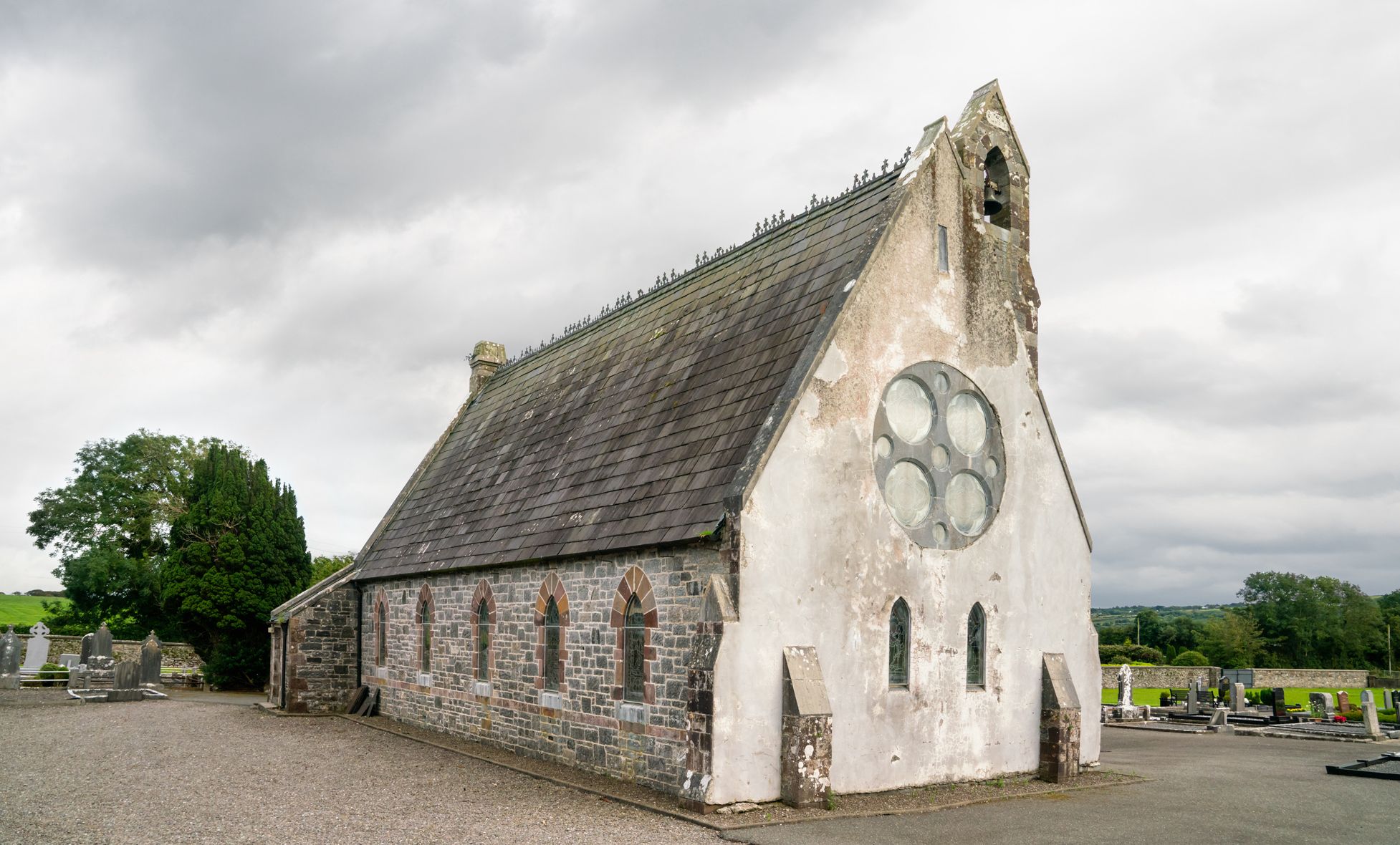 5
It can't be overstated how magnificent the interior is - from the Doric columns leading to the oak staircase to the drawing rooms adorned with ornate cornices, artwork and marble fireplaces. 
Being a travel writer, I'm often spoiled when it comes to bedrooms, but few can compare to my suite at Ballyseede Castle. From the four-poster bed to the free-standing bath that overlooks the immaculate grounds, I could happily spend the entire weekend here, lolling about in my dressing gown and slippers! 
However, I'm a slave to my hunger pangs and, instead, spend my evening in the castle's 2-star AA Rosette restaurant, the O'Connell's. Here, I enjoy first-class service and local cuisine, including their Tiger Prawn, Poached Fresh Salmon & Dingle Crab Cocktail and a slow-braised shank of Kerry lamb - the portions delicious and generous.
Grist to the mill
The start of my second day's itinerary also involves food - although in its most basic form: wheat and flour. Surrounded by Tralee Bay and Slieve Mish Mountains, Blennerville Windmill dates back to 1800. Then, there was an increase in cereal acreage, resulting in almost  500 windmills peppering Ireland's coastlines. Standing tall at over 21 meters, Blennerville Windmill is the largest working windmill in the country.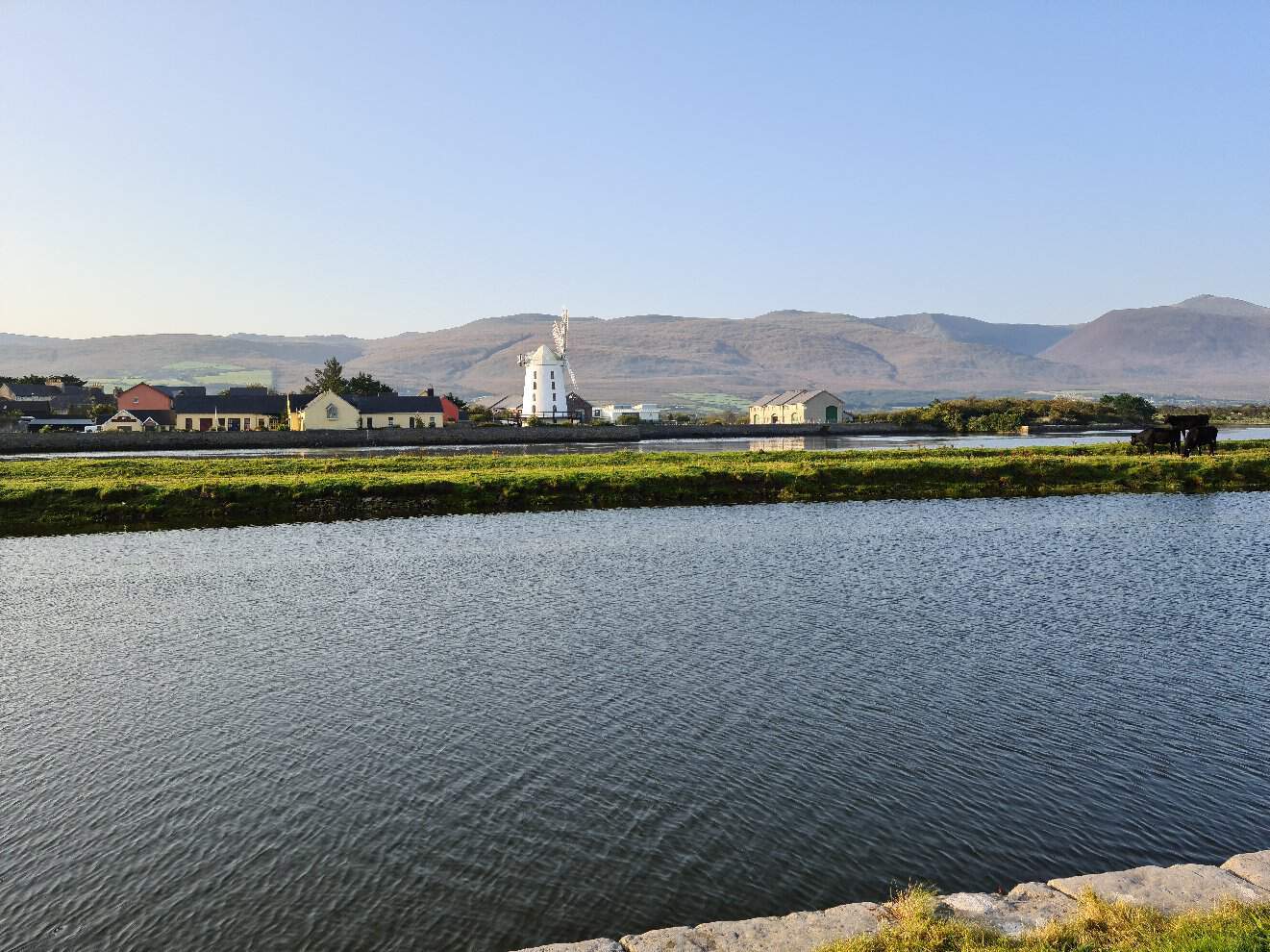 5
I meet tour guide Des Griffin and staff member Anne O'Donoghue. Des explains that visitors can explore inside the windmill and learn how flour is made. Discussing the extensive and successful restoration from the 1980s, Des says, "When you have community cooperation, anything is possible.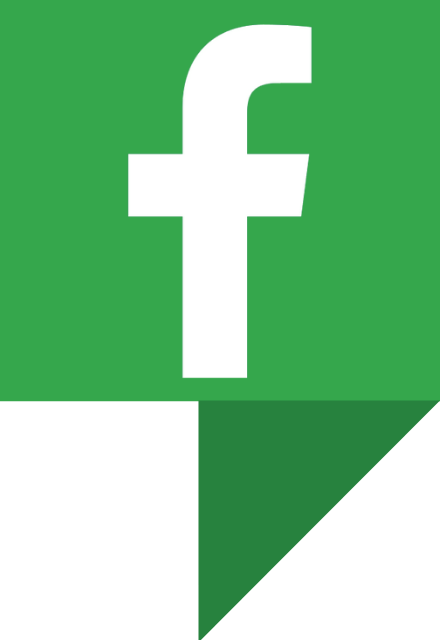 IrishCentral History
Love Irish history? Share your favorite stories with other history buffs in the IrishCentral History Facebook group.
"The project doubled as an opportunity to train young people. Locals shared their skills and expertise, from engineering to stone masonry to plastering. Their efforts were a testament to the respect they had for the windmill, and those efforts have given a new lease of life to the locality."
Anne notes that Blennerville was also once the main port of emigration from County Kerry during the Great Famine - here, the famous emigrant barque, Jeanie Johnston, was a familiar sight. The visitor centre respectfully documents this tragic era.
Elsewhere, there's an exhibition celebrating the former Kerry-Dingle railway line and a colorful collection of 19th and early 20th-century equipment used in agriculture, trade, transport and the home.
Park life
The next stop on my itinerary is the Wetlands Eco Park - a triumphant ecological and recreational space located on the outskirts of Tralee. Developed in 2013, the park welcomes a diverse range of coastal and wetland habitats, including the grey heron, mute swans, amphibians, goldfinches and little egrets. Aware that negative human interactions threaten global biodiversity, the park reminds us that people's changed behavior can positively impact the environment.
"Something unique is that we're just a stone's throw from the town center," tour guide Joanie McAuliffe mentions as we explore the area, which includes an activity park, café and lake - rowing and pedalo boats bob on the surface. The observation tower offers stunning panoramic views of the now-defunct canal, Tralee Bay, Fenit Harbour and the sandy Maharees peninsula - along with Mount Brandon, one of Ireland's highest mountains.
"When Irish ​diaspora visit, they remember when there was nothing here - and are delighted to see it transformed into the Wetlands Eco Park," Joanie says. "What has been achieved on behalf of the environment and natural habitat gives locals great pride."
Locals are certainly spoiled for choice when it comes to outdoor spaces in the area. In fact, Tralee's name translates as 'the strand of the River Lee'. In addition to the Wetlands Park, I enjoy rambles in magical Ballyseedy Woods, which dates back to the 16th century, and clear cobwebs at the sandy Fenit Beach, one of the stops in the popular Saint Brendan Trail - a route in tribute to the famous religious navigator. 
Going underground
Despite these many options to fill my lungs with fresh air, I end my brief visit to Tralee by going underground. Discovered by divers in 1983 - and said to be over a million years old - Castleisland's Crag Cave is a subterranean treasure chest of stalagmites and stalactites.
"Crag Cave is Kerry's longest cave and 10th longest in Ireland," staff member Caroline Healy O'Connor explains as I descend into a maze of passages, tunnels and chambers lined with natural jewels that predate humankind itself. Caroline adds that the cave was once filled with water, which eroded the limestone rock. In time, this water dried up or found alternative routes, leaving river gravel and sediment deposits - drops of water then created crystals to form these fossils.
Delightfully, the team has created vivid nicknames for the various features - The Corn of the Cob, Madonna and Child, The Cathedral with its candlestick and domed roof, and The Kitchen with its carrots, turnips, spaghetti and bottle of wine. And a bottle of wine is what the divers who discovered Crag Caves richly deserve!
Ah yes, there's a good reason why County Kerry is known as the Kingdom.