Is Meghan Markle the descendant of an ancient Irish clan?
An Irish genealogist believes Meghan Markle has Irish roots in Co. Galway. The "Suits" actress has already spoken of her father's Irish ancestry but ever since the 36-year-old's engagement to Prince Harry, the hunt has been on to find the information that will officially link her to the Emerald Isle.
It was originally believed that Markle's great-great-great-grandmother Mary Smith emigrated to London from Ireland and married a British soldier named Thomas Bird sometime in the mid-1800s. Her Irish family apparently disowned her, likely because she married a member of the imperial army.
According to research from Lorna Moloney, however, there would appear to be a slight inaccuracy in this information and it was a woman named Mary McCague who married an Englishman named Thomas Bird, although the story of her being disowned by her Irish family would still fit.
Read  more: Meghan Markle's Irish roots produce an amazing surprise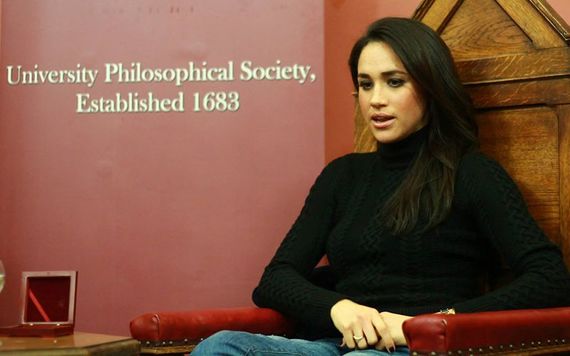 3
Presenter of the Genealogy Radio Show, Moloney spent six weeks researching Markle's Irish ancestry to find that Co. Galway native McCague was her Irish relative. The link was discovered through the records for her daughter Hattie, who married in Massachusetts, USA.
Publishing the details on Irish Clans and Surnames, the Irish genealogist believes that McCague moved overseas with her husband once she became Bird and in fact, raised her children for a spell in Malta, Hattie being born there in 1866.
Thomas Bird was part of the 1st Battalion 22nd (the Cheshire) Regiment and it is thought that he and his family were among the 838 men, 77 wives and 82 children of the 1st/22nd who left Dublin for the Floriana barracks in Malta in 1860.
Read more: Prince Harry's fiancée Meghan Markle calls on Irish "Supervet"
3
McCague's original birth record shows "Mary McCague born in Ballinasloe to William McCague and Brigid Galaher in October, 1829."
If this information is accurate, Markle may in fact be linked to one of the older Irish clans. The surname McCague derives from MacThaidhg or Mac Thaidhg, meaning "son of Tadhg." Now widespread as a surname in the province of Ulster, Tadhg was the brother of Connor O'Conor, King of Connacht.
Read more: Harry and Meghan's wedding is hiding a horrible truth for Catholics