Britain's greed led them to develop colonialism as a system of establishing their global dominance. A system where the emaciation of colonies was ensured as a result of a vicious cycle of economic exploitation by their colonial masters.
Wealth from civilizational states like India, China and Egypt and ancient nationalities like Ireland boosted the economy of the British Empire, through institutionalized looting and systematized plunder.
Lamenting this Eamon de Valera wrote in the June 7, 1919 issue of America magazine  "For over 1,000 years Ireland possessed and fully exercised sovereign independence, and was recog­nized throughout Europe as a distinct sovereign State... The English temper towards the cause of Irish national liberty has produced intolerable results in Ire­land. 
Chief of these results are depopulation and destruction of industries and commerce; over-taxation; the diversion of rents, savings, and surplus incomes from Ireland to England; obstruction of economic development and social improvement; exploitation for the benefit of English capital; fomenting of religious animosities; re­pression of national culture; keeping Ireland "under the microscope" by a monstrous system of police rule; per­version of justice; subservience as the price of admission to the judiciary; corruption of the jury system; organized espionage, perjury and provoked crime; and military government." Valera understood how colonialism worked and he was aware that what the British were doing in Ireland something similar was done by them in India.
Revolutionary Irishman
"Political Power Flows From the Barrel of The Gun"
- Mao Zedong.
Born on 14 October 1882 in the Nursery and Child's Hospital, Lexington Avenue, Manhattan, New York, in the USA as the only child of Spanish origin Juan Vivion de Valera and Irish origin Catherine ('Kate') Coll; Eamon de Valera was christened Edward (although recorded as 'George' in the baptismal register) at St Agnes Church, 141 East 43rd Street, on 3 December 1882. 
This article was originally published in Ireland of the Welcomes magazine. Subscribe now!
After joining the Gaelic League in 1908, which fuelled his interest in Irish politics, he was drawn to militant nationalism, something that attracted several Indian freedom fighters too but termed terrorism by the British colonial government. In order to carry on militant nationalism Eamon de Valera joined the Óglaigh na hÉireann (Irish Volunteers) in 1913. During the Easter Rising, he was commandant at Boland's Bakery; following the surrender he was court-martialled and sentenced to death. In part because of his American birth, he was reprieved. The only survivor of the head of the "Easter Rising", de Valera was elected President of Sinn Féin (Irish Nationalist Party) in 1917. 
On Good Friday, 1930, a group of Indian revolutionaries seized the armories of the police department and the auxiliary forces in Chittagong, Bengal in British-occupied India. Led by Surya Sen, a prominent Bengali freedom fighter, the revolutionaries referred to themselves as the Indian Republican Army or IRA. The timing of the raid and the name adopted by the revolutionaries in carrying it out were deliberate attempts to emulate the Easter Rising that had occurred in Ireland in 1916.
Irishman For Indian Freedom
Eamon de Valera showed great support for the cause of Indian freedom. In his address delivered at the India Freedom Dinner of the Friends of Freedom for India, on February 28, 1920, at the Central Opera House, New York City he said:
"I do not think anyone anywhere needs a book of facts to be convinced that the British have bled India to death, not only in wealth but in actual blood, but if anyone does need such a book it is not Irishman or one who has read the history of Ireland. The book tells us that Britain has plundered India. Of course, she has plundered India, what else is she in India for? The books only settle the question of whether it is a few billion more or less.
We in Ireland, comparatively small in numbers, close to the seat of Britain's imperial power, have never despaired. You, people of India, remote from her, a continent in yourselves, 70 times as numerous as we are, surely you do not despair – surely you will not despair!…….we of Ireland and you of India must each of us endeavor, both as separate peoples and in combination, to rid ourselves of the vampire that is fattening on our blood, and we must never allow ourselves to forget what weapon it was by which Washington rid his country of this same vampire. Our cause is a common cause. We swear friendship tonight, and we send our common greetings and our pledges to our brothers in Egypt and in Persia, and tell them also that their cause is our cause."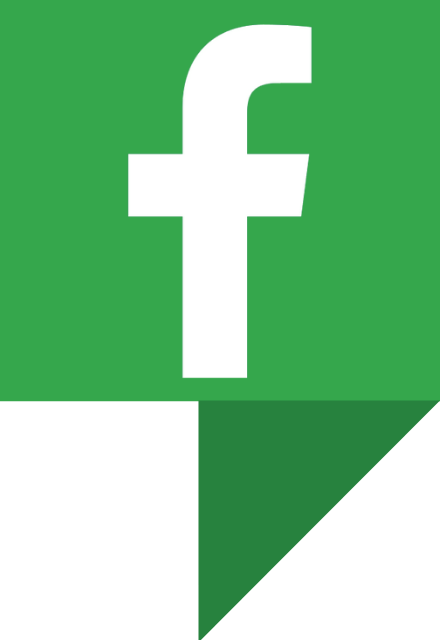 IrishCentral History
Love Irish history? Share your favorite stories with other history buffs in the IrishCentral History Facebook group.
Honoring The Irish Lion
It has been mentioned that Valera felt "deeply honored" when, in 1947, India's first Prime Minister Jawaharlal Nehru expressed appreciation for the 1937 Irish Constitution, one of De Valera's finest achievements, and said he intended to study it as a model for the Constitution of India than being drafted and in fact, Part IV of the Indian Constitution – the Directive Principles of State Policy – is drawn from Article 45 of the Irish Constitution. On 26 January 1950, Eamon de Valera was asked to be a guest of honor at a reception in Birmingham to celebrate the declaration of India as a republic. 
President of Ireland Eamon De Valera has been honored by both the Red Indians of the USA and Indians of Asia. He was made an honorary chieftain of the Ojibwe nation, in Wisconsin, while in India Prime Minister Manmohan Singh during Irish Prime Minister Bertie Ahern's visit to India in 2006 signaled India's decision to name a road in New Delhi after the late Eamon de Valera, and in 2007 the Eamon de Valera Marg (Road) in Chanakyapuri in New Delhi capital of India was inaugurated. For Indians, Eamon de Valera was a friend who stood shoulder-to-shoulder with them in their time of need. He should Indians the importance of the revolution in attaining freedom and asked Indians to have confidence that they can overthrow the tyrannical British rule. He was India's friend "Long Fellow."
This article was submitted to the IrishCentral contributors network by a member of the global Irish community. To become an IrishCentral contributor click here.