"That's not a risk I'm prepared to take." British Prime Minister can't put off a United Ireland poll indefinitely?
The Times of London reported that British Prime Minister Theresa May has told militant Tory backbencher Jacob Rees Mogg that she will not hold a poll on Irish unification in Northern Ireland as Rees Mogg had called for, as she could not predict that unionists would come out ahead. It was an astonishing admission.
The Times reported on a stormy meeting between May and her hardline backbenchers who would gladly restore a border between north and south in order to facilitate a full Brexit pullout.  They believe that a poll that showed a majority for a continued border would greatly strengthen their hand.
May's response is historic.  The notion that a British prime minister would have enough doubt about the outcome of a vote on Irish unity in the North speaks volumes on how far the nationalist demographic has come.
Read more: Why can Unionists not see a united Ireland is inevitable?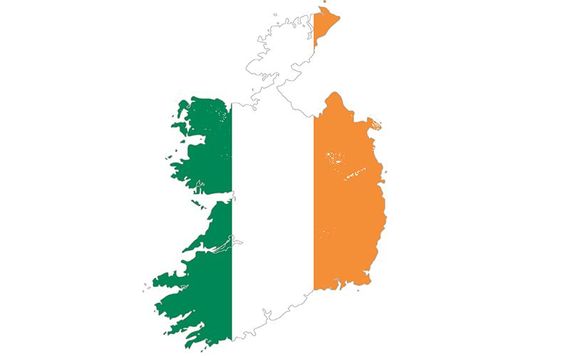 3
Recent predictions show a nationalist majority by 2021, a profound occurrence which would reshape the island of Ireland forever.  May has clearly seen the numbers and was telling Rees Mogg that nothing was certain anymore.
Her big mistake, however, would be to imagine she could prevent such a poll forever. Under the terms of the Good Friday Agreement, a poll must be held if "it appears likely... a majority of those voting would express a wish that Northern Ireland should cease to be part of the United Kingdom and form part of a united Ireland."
The shock for Rees Mogg was evident. Sources told The Times the backbench MP told May he had "no doubt" Northern Ireland would remain within the U.K. after any border poll.
Apparently, May responded, "I would not be as confident as you. That's not a risk I'm prepared to take. We cannot be confident on the politics of that situation, on how it plays out."
The paper reported that a Tory MP said Mrs. May "slapped him down hard."
"She got him on facts.  She was absolutely firm and passionate about the Irish position. I got a sense she realizes what really matters," the MP said.
Sinn Fein was quick to jump into the fray.
"If these reports are accurate," Michelle O'Neill, Northern Ireland party president said, "Theresa May is conceding that the Good Friday Agreement threshold for triggering a unity poll has been met but that she isn't prepared to allow the people of Ireland, north and south, to exercise their democratic right.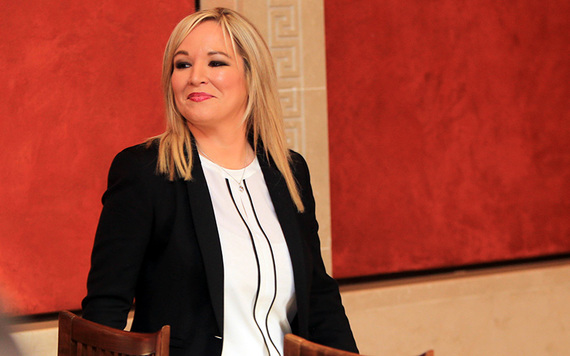 3
She reiterated her party's stance. "Sinn Fein has raised the need for a unity referendum with the British government on numerous occasions over recent years, particularly in the wake of the Brexit vote.
"On each occasion, they have stated that they do not believe the threshold has been met but have repeatedly refused to clarify what criteria they use to reach this conclusion."
She pointed out the Good Friday Agreement states clearly there should be a border poll if the secretary of state feels the majority would vote for unification.
O'Neill made no bones about Sinn Fein's position that one must be held.  "There is nothing in that legislation that prevents a referendum from taking place at any stage. However, even if you accept the British government's interpretation of the threshold, then Theresa May's comments are an admission that she believes the bar has now been reached," O'Neill said.
What a historic moment if it has. The long sought-after united Ireland may well finally be on the horizon.
Don't take our word for it. Look at what Theresa May stated. Extraordinary stuff.