Ireland's latest "boom" passed by the small rural towns as locals oppose controversial Direct Provision centers designated to house hundreds of asylum-seekers
The cranes which dominate the skyline all across Dublin's docklands feel as though they belong to a different world than the small towns dotted across a forgotten Ireland which have been thrust into the spotlight because of local opposition to accommodation for asylum-seekers.
If Ireland is "booming" again, especially in the cities, that's news to people in small rural towns like Oughterard, Co Galway; Moville, Co Donegal; and Rooskey, Co Roscommon; which have unwittingly generated international headlines after locals opposed centres designated to accommodate hundreds of asylum-seekers.
People across Ireland are rightly horrified by the images they have seen of crying children being detained in camps at the US-Mexico border, but many have never faced up to the reality of the system known as Direct Provision which the Irish Government uses to host families and individuals seeking asylum for the past 19 years.
It's easier to be outraged by the images of Donald Trump's America than the sight of hundreds or even thousands of people sharing living spaces in disused hotels with strangers, with no right to cook or work, for up to eight years.
Direct Provision was introduced as a "temporary" measure by the Irish Government to deal with a surge in immigrants seeking asylum in 2000 and about the only thing people across the political spectrum agree on is that these places are wholly unsuitable to cater for hundreds of people who may be traumatised by war.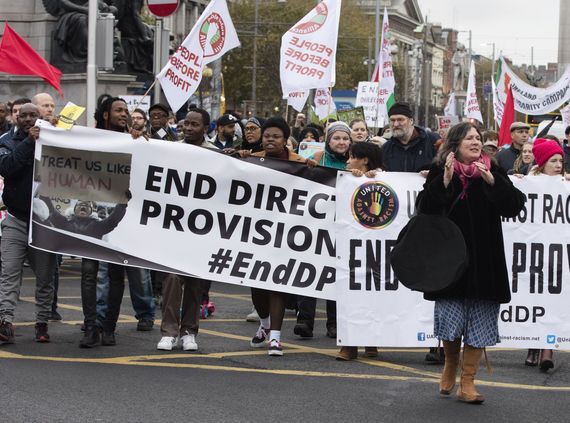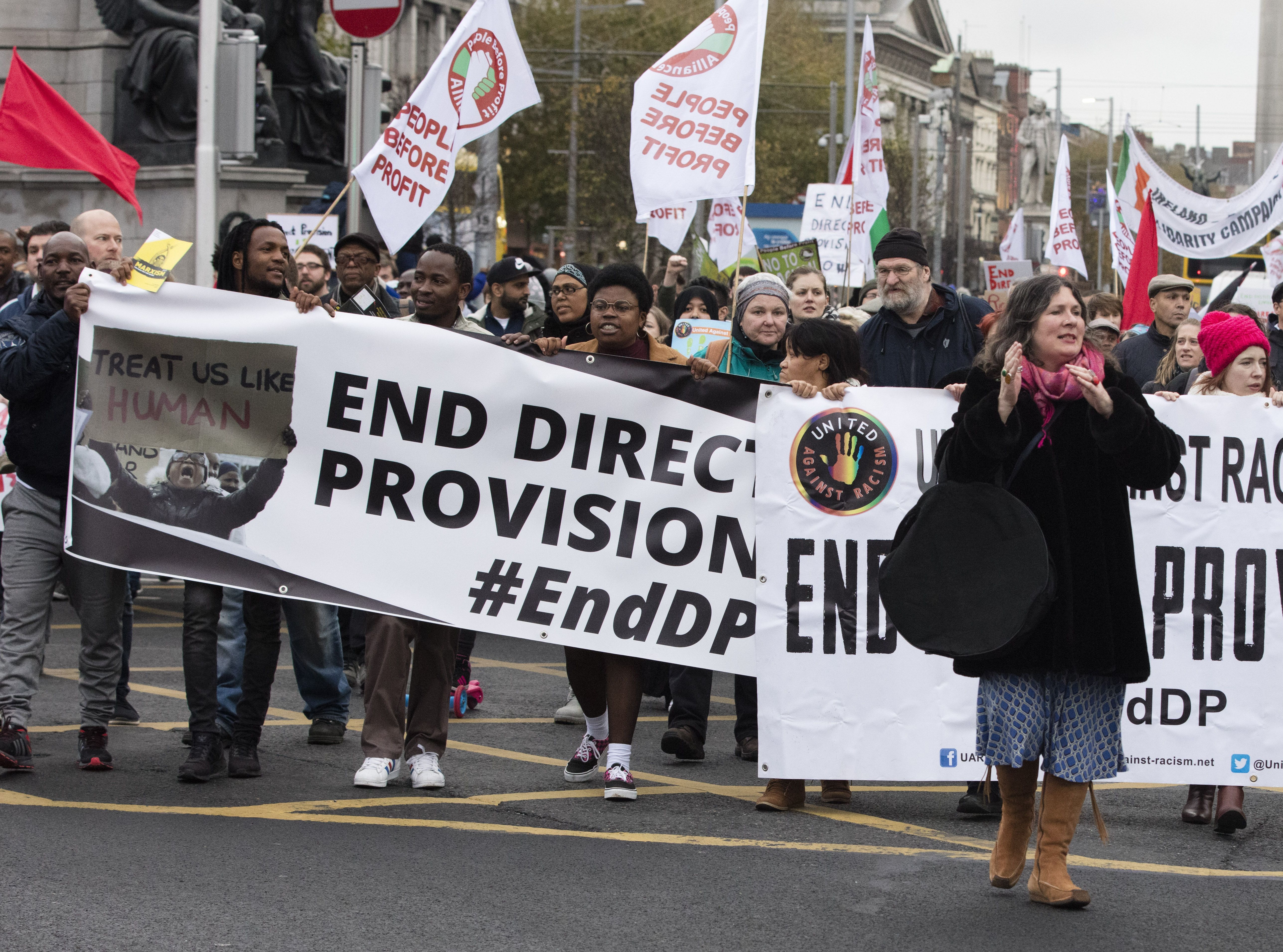 6
Instead of launching charges of racism at rural communities where people feel they have been left behind, it is surely time to ask whether it is right to accommodate people living on €38.80 per week for years on end in disused hotels on the edge of small, rural towns.
Last week it was the turn of Oughterard, Co Galway, to generate unwelcome national and international headlines.
After noticing that construction work had begun on a hotel which had been lying empty for a decade, locals became nervous and alarmed when nobody answered their questions about what was going on.
Alarm soon spread throughout a town which has only one doctor to cater for a population of 1,300; schools which are full to capacity, only an intercom for a Garda station at night, a lengthy waiting list for social housing, and few signs of the economic boom which has seen a surge in demand for housing in the major cities.
Faced with questions from local politicians about the disused Connemara Gateway Hotel, the Department of Justice – which is tasked with accommodating those in search of asylum in Ireland – failed to provide answers.
6
The hotel is in a beautiful location on the edge of Connemara, about two km outside the town of Oughterard and 20km from Galway City.
And so, thanks to a Facebook group, 800 people turned up at the local community centre to express opposition to any plans for a Direct Provision centre which would accommodate 250 people on the edge of town.
The meeting had to be moved to a bigger venue to accommodate the huge crowd.
At the meeting, strong views were expressed in opposition to a Direct Provision centre for the town. Locals pledged to mount a picket at the site and to form an action group to demand clarity from the Irish Government.
And a public representative generated a scandal when he stood up at the meeting to claim that African migrants were "sponging off the system" and that any such centre would "destroy the fabric" of the town.
"I can guarantee you it is not the persecuted Christians and Syrians who are coming here," Deputy Noel Grealish, a TD for Galway West, told the meeting. "It is the economic refugees that is coming in from Africa that are trying to get across the Mediterranean and ended up in Europe, and ended up in Ireland, and ended up in Oughterard."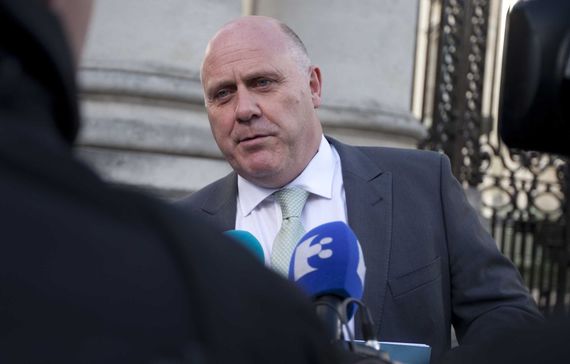 6
Deputy Grealish was applauded at the meeting for his remarks and a Government politician, Sean Kyne, was roundly booed when he pointed out that Ireland was obliged under international law to accept those who had fled persecution and injustices in their own countries.
Read more: Irish politician says African asylum-seekers "sponge off the system"
Within 48 hours of the heated meeting, the Taoiseach, Leo Varadkar, asked Deputy Grealish to withdraw his remarks after videos from the meeting began to circulate online. About 2,000 people signed a petition accusing him of racism.
By Saturday, 1,500 people gathered to join a march to oppose a Direct Provision in the town. People bussed in from other parts of the West of Ireland and far-right activists travelled from different parts of Ireland.
The controversy raised questions as to whether racism and anti-immigrant sentiment, has become an issue in Ireland. Presidential election candidate Peter Casey received a surge in support when he made negative comments about Travellers last year.
Oughterard is not the first small town to become engulfed in controversy due to opposition to a Direct Provision centre.
Plans to build similar centres at Moville, Co Donegal, and Rooskey, Co Roscommon – two towns which also seem to have missed out on Ireland's economic recovery – were abandoned due to arson attacks on the designated disused hotels.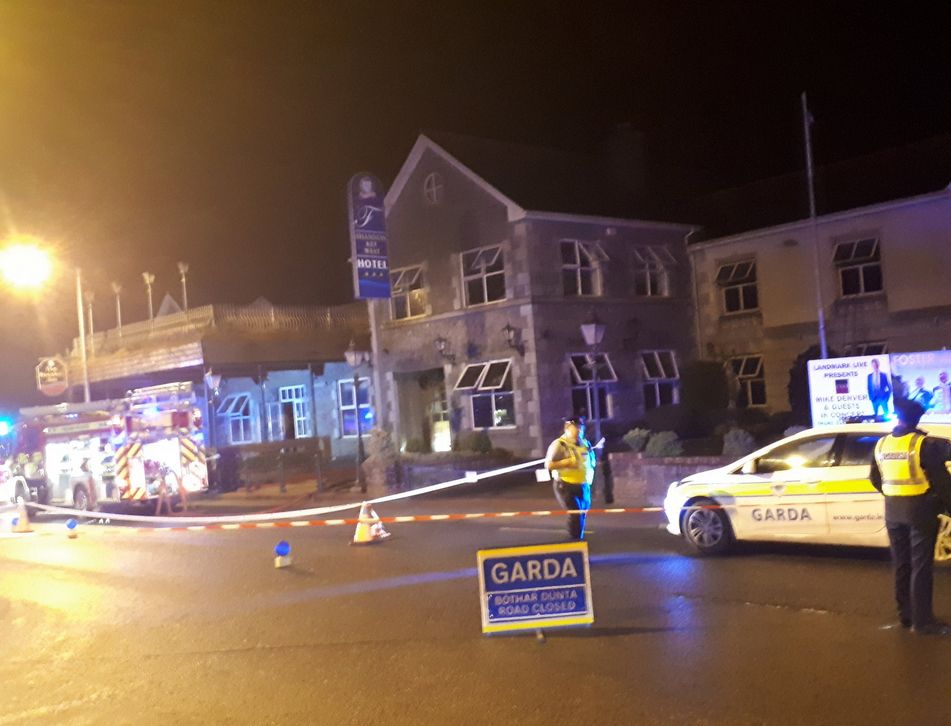 6
There are 6,000 people living in 39 Direct Provision centres across Ireland. Until now, they had no right to cook for themselves or seek work as they try to get by on €38.80 per week. Many of them suffer mental health issues as their applications for asylum can drag on for up to eight years.
Anger is often expressed that the Irish Government never communicates in advance with people living in small rural towns which are designated to accommodate large Direct Provision centres.
The tendering process for these centres take place in secrecy and some people believe that unscrupulous hoteliers profit greatly from the system – they are paid vast sums to accommodate hundreds of migrants in hotels which would need substantial revamp if they were to be made attractive to tourists.
According to the Galway Anti Racism Network (GARN), anger should be directed at the Irish Government for hoisting these centres on rural communities without consultation – and not at the asylum-seekers themselves, who may never have heard of Oughterard, Rooskey, or Moville.
"People should focus their anger on the greedy hotelier and those seeking to profit off the misery of both the locals and the asylum-seekers," said GARN in a statement.
"The speeches we are highlighting are not representative of Oughterard and can be easily separated out form the majority of speeches that spoke of a town that is stretched and an asylum system that is inhumane."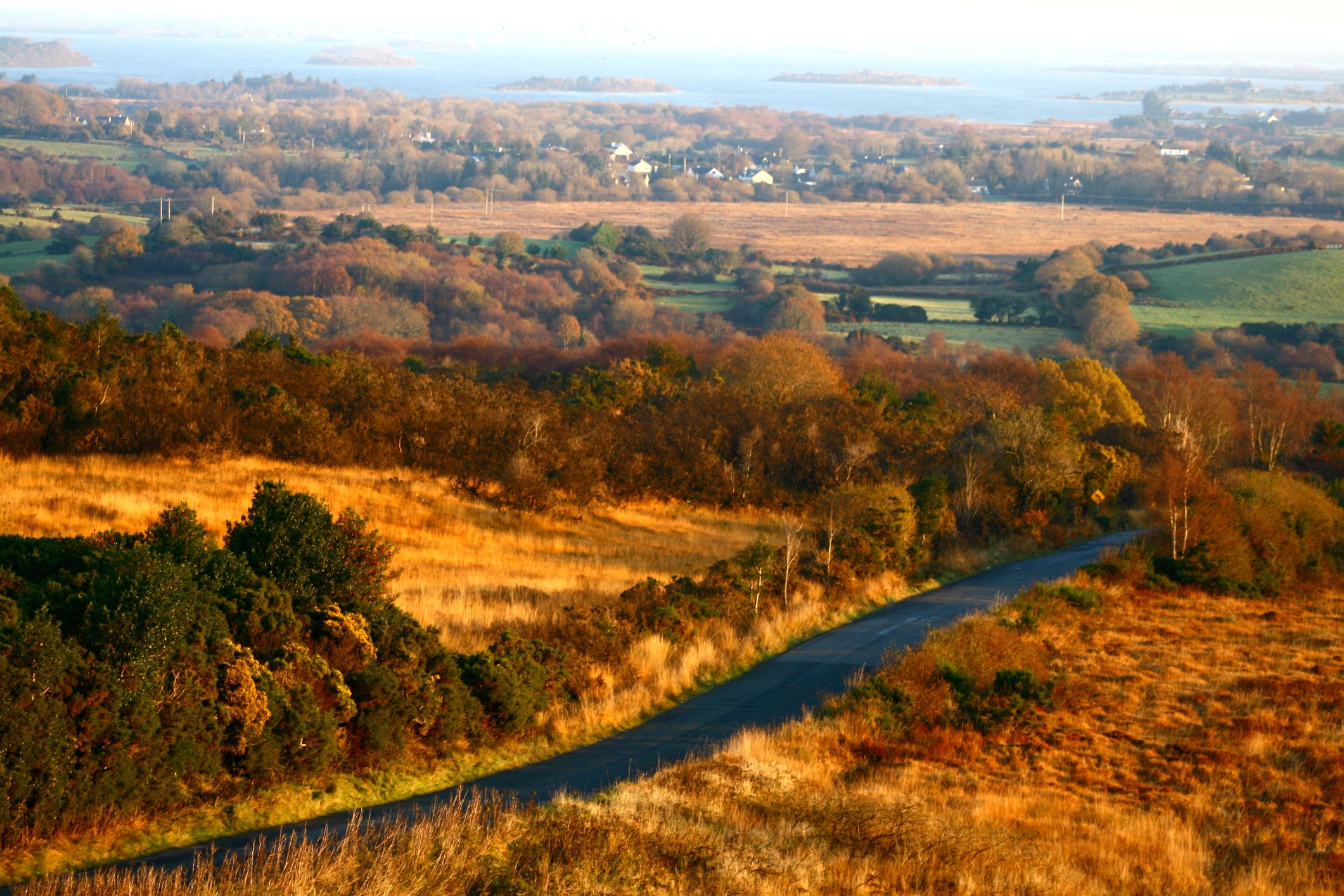 6
About the only thing everyone seems to agree on is that these kinds of large Direct Provision centres, where people are often forced to stay in a sort of limbo for seven or eight years, are not suitable for either the locals or asylum-seekers when they are hoisted on small towns like Oughterard.
Galway poet Sarah Clancy says it's too easy to blame the asylum-seekers when the Irish Government is responsible for neglecting small, rural towns.
"If you want services in your area, campaign for them, vote out the people who fail to provide them, or organise to get them," she says. "Don't blame migrants who have never even heard of your village for the lack of them."
When Irish people condemn President Donald Trump for detaining tearful Latin-American children in camps, separating them from their parents, perhaps we should focus as much on our own flawed system closer to home. Detaining someone for eight years in a shared room in a former hotel in a small West of Ireland town is hardly the perfect system.
Should Direct Provision be abolished? Should small towns like Oughterard and Rooskey bear the brunt? Let us know in the comments section below.
* Ciaran Tierney won the Irish Current Affairs and Politics Blog of the Year award in October 2018. Find him on Facebook or Twitter here. Visit his website here - CiaranTierney.com. A former newspaper journalist, he is seeking new opportunities in a digital world.
Read more: Gay Irish American assaulted by pastor and mob trying to "pray the gay away"
This article was submitted to the IrishCentral contributors network by a member of the global Irish community. To become an IrishCentral contributor click here.