An independent politician in Galway has been accused of racism having said that the only "genuine refugees" are Christians fleeing ISIS terrorists in Syria and most African migrants come to Ireland to "sponge"
An independent member of the Irish parliament has been accused of racism after telling a packed public meeting, in County Galway, on Wednesday night, that most African migrants come to Ireland to "sponge" the system.
Deputy Noel Grealish told the meeting in Oughterard, a small town known as the Gateway to Connemara, that the majority of Africans in Ireland were economic migrants and the only "genuine refugees" were Christians fleeing ISIS terrorists in Syria.
Up to 700 people attended the meeting, where many people vowed to oppose plans to locate a Direct Provision center, which would house asylum-seekers, in a disused hotel in the town.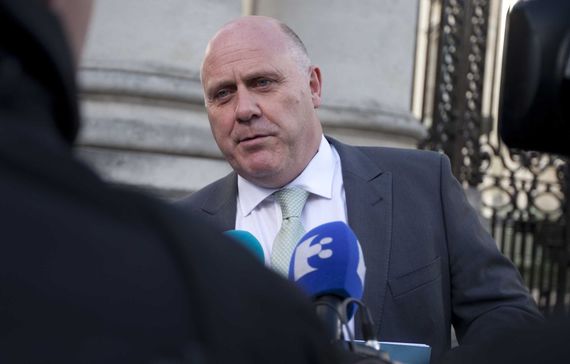 3
A Government Minister was loudly heckled at the heated meeting, where members of the public expressed anger that they had not been consulted in relation to rumors that asylum-seekers were about to be housed in the town.
A number of people who attended the meeting told Irish Central that they were shocked by the atmosphere and fear-mongering in the hall and the heckling of anyone who expressed empathy for people who fled persecution in their own countries.
"We are not talking about good Christian Syrian families here, we are talking about African economic migrants who are coming here to sponge off the system," Deputy Noel Grealish reportedly told the meeting.
Online petition
Following the meeting, a member of Galway City Council, Cllr Owen Hanley (Social Democrats) started an online petition calling on Deputy Grealish to withdraw his comments and to say that racist comments were not acceptable.
"By starting the petition, I'm trying to give people a sort of channel to say that most people in Galway don't share those views. Hopefully, the petition can persuade Deputy Grealish to clarify his comments, retract them, and apologise," said Cllr Hanley.
"When a public representative expresses these views, it's very important to call them out. Being honest, there is a history of anti-Traveller racism in Galway. That has been exploited politically, probably since the foundation of the State. I don't think we should be overly surprised if this is being pushed on to a new group of people."
Concerns over Direct Provision
Cllr Hanley said there were "genuine concerns" about Direct Provision centres, in which hundreds of migrants are accommodated together, in towns all across Ireland. He described it as a "flawed system" and locals in small towns such as Oughterard had concerns that the infrastructure was not in place to accommodate asylum-seekers.
There are almost 7,000 people living in Direct Provision centres across 17 counties, and many of them have to wait up to seven or eight years before their applications for asylum are processed.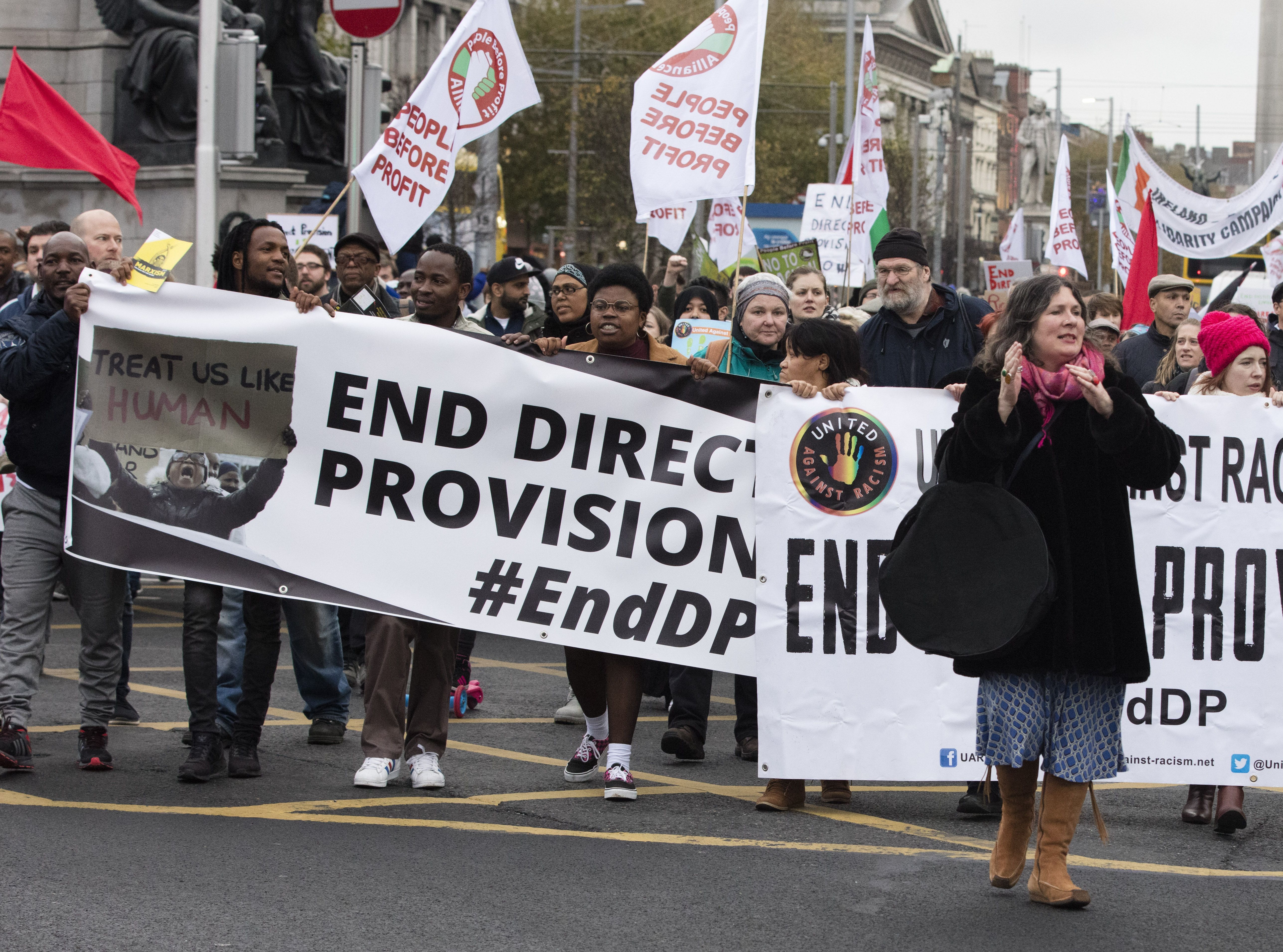 3
"It's often the case that people with an agenda try to turn this into an 'us versus them' situation. In reality, I believe that the people of Oughterard and Galway are genuinely compassionate people, who recognise they have a moral and ethical responsibility to help asylum-seekers and refugees, with our country's own history of migration," he said.
"In rooms like these, where anger is being expressed, it can be too easy for the compassionate majority to fall silent. I think it's important that people actively say that these kind of views don't represent them."
Cllr Hanley claimed that far-right activists from other parts of Ireland had travelled to Galway to heckle anyone who spoke out in favour of the refugees.
He described Direct Provision as a "flawed system" and said that no should centre should be built anywhere in Ireland, but people "with an agenda" were taking advantage of genuine fears in small towns such as Oughterard.
Rumours have spread around the town in recent weeks that the disused Connemara Gateway Hotel, which has been closed for some years, was about to be converted into an accommodation centre for asylum-seekers.
Locals became alarmed when they saw the former hotel being refurbished and a member of Galway County Council, Cllr Tom Welby, chaired the meeting on behalf of a Facebook group which was set up in response to the rumours.
Cllr Welby said that neither he nor any of the public representatives in the hall had any knowledge of the plans for the future use of the building.
Many of the speakers accused the Irish Government of ignoring the town, which has only one doctor for 1,600 people, schools which are full to capacity, and a waiting list for social housing.
Businessman Rory Clancy said Oughterard was a welcoming place which would be happy to take its fair quota of refugees, but he did not feel they should be housed in a large Direct Provision centre.
Learn from past mistakes
Deputy Catherine Connolly (Independent) said the Department of Justice had not learned from mistakes made in other small towns in relation to Direct Provision centres.
"Their lack of communication with people causes hatred and division towards people who have already fled persecution in their own countries," she told the meeting.
One local woman who attended the meeting said she was shocked by the atmosphere in the hall and particularly by Deputy Grealish's comments.
"A lot of people were gobsmacked by his comments. It was a very scary public meeting. People here are living in a town that has been decaying for the past 20 years. The locals don't want this to turn into a race issue," she said.
The co-chairman of the Galway Anti-Racism Network, Joe Loughnane, said he was shocked by many of the comments he heard at Wednesday night's meeting.
"The actual comments by contributors at the meeting were the kind of comments I never wanted to hear at a public meeting in Galway. I was in a state of shock after the meeting. It didn't feel like Galway, which I feel has always been a welcoming place," said Loughnane, who has mixed-race heritage.
"Deputy Grealish needs to apologise. I would go further and say he actually should resign. He's inciting hatred against a large number of his own constituents, claiming they are bogus asylum-seekers. I never felt more conscious that I was mixed-race than last night."
At the meeting, locals called for clarity from the Department of Justice in relation to the former hotel, which has been closed for more than a decade. An action group has been formed to oppose any plans for a Direct Provision Centre in Oughterard.
* Ciaran Tierney won the Irish Current Affairs and Politics Blog of the Year award in October 2018. Find him on Facebook or Twitter here. Visit his website here - CiaranTierney.com. A former newspaper journalist, he is seeking new opportunities in a digital world.
This article was submitted to the IrishCentral contributors network by a member of the global Irish community. To become an IrishCentral contributor click here.