Volunteering at a detention facility near the U.S./Mexico border in Dilley, Texas was an eye-opening experience for the noted New York-based Irish immigration attorney James O'Malley, who spent time helping dozens of women and children make their cases for asylum.
Here, Limerick-born James O'Malley describes the horrific conditions in a detention center known as the Freezer and the desperate circumstances of those hoping to escape abuse and violence.
ON January 24, I traveled to south Texas to act as a volunteer lawyer at the South Texas Family Residential Center in Dilley, Texas. The center, which is owned and operated by Core Civic, a private company that operates prisons in the U.S., holds more than 2,000 women and children, some of the children as young as one.
I was part of a group of four volunteers, including another attorney, a social worker, and a translator. My specific role was to prepare women detainees for their interview with a U.S. immigration official, inside the prison, to determine if they are eligible for release while they await a deportation hearing before a U.S. immigration judge.
Most of these women were, arrested by the U.S. Immigration and Customs Enforcement agency (ICE) when they crossed the U.S./Mexico border and were being held in detention pending the deportation process. Prior to being incarcerated in the ICE detention center, the women and children were first held in a temporary location, known as "the Freezer."
Keep up-to-date with IrishCentral's immigration news here
Originally designed to hold people just for a few hours while their details are being inputted into the Immigration processing database, the Freezer got its name from the extremely low temperatures maintained there. The women I spoke to recounted horror stories about being kept in the Freezer with their children for days on end, with no blankets, no food, and unable to sleep. 
The women's only defense to being deported back to their country is to claim asylum under U.S. asylum law. The basis for asylum under U.S. law requires a person to establish that he or she has a valid, credible fear of being harmed, persecuted or killed in their country because of their race, religion, politics, ethnicity or membership in a particular social group.
5
IT was under a clear blue Texas sky in late January that I and my three colleagues passed through the maze of security screening checks and entered the South Texas Family Detention center, an ICE prison. I've spent my entire professional life working on U.S. immigration and visa matters. I have represented clients from more than 70 countries in every type of visa situation.
In the 1980s I worked with heroes of the Irish legal and business communities like Bruce Morrison, Mae O'Driscoll, Sean Minihane and Pat Hurley of the Irish Immigration Reform Movement. More recently, I supported Ciaran Staunton and the Irish Lobby for Immigration Reform, and last year the drive for E-3 visas for Ireland. But nothing could have prepared me for what I was about to experience at the ICE prison.
We were promptly informed that the "facility" was at or near capacity, 2,400 women and children. It was heartbreaking to see these women whose only crime was daring to escape violence.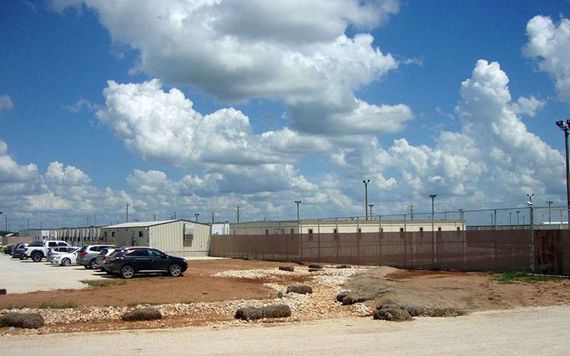 5
Our job was to prepare as many women as possible for their initial interview with a U.S. immigration official who would decide if they were expressing a valid fear of returning to their country. It sounds straightforward, but proving eligibility under U.S. asylum law can be complicated.
Trying to impress on these women the requirements of U.S. asylum law was not easy, especially in light of the trauma most of them had witnessed in their home countries and the recent ordeal of trekking 1,600 miles, often with young children, through harsh terrain with little or no protection.
One woman, Gerda from Honduras, who had traveled alone with her nine-year-old child, told me that when she had been previously interviewed by an officer in the center, she had explained that she was afraid of being killed by a gang leader because she refused to "date" him.  The officer, dismissing her claim, asked her, "So how come you are still alive?"
Another woman, Celia, also from Honduras, told me that her 15-year-old daughter was being forcibly drafted into a gang to be a gang member's "girlfriend." To save her daughter, she decided to leave.  She had nothing left to lose. Her two sons had been murdered for refusing gang membership and her husband had abandoned her some years ago.
Again and again, I was impressed by the women's bravery, determination, and fortitude, their sheer will to survive mostly for their children's sake.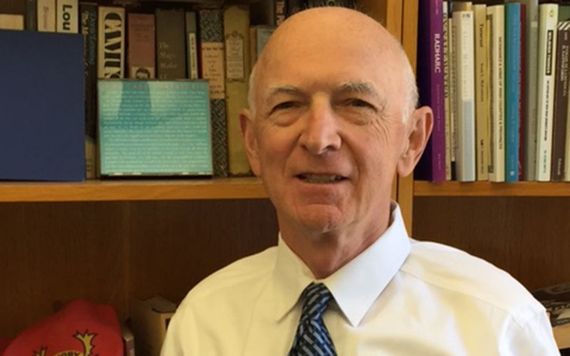 5
MY translator Carolina and I started at 7:30 a.m. and were assigned to meet with as many women as possible over a 10-hour workday. Some meetings were short, maybe 20 or 30 minutes. Others were long, well into two hours or more.
The stories were horrendous. The conditions were outrageous.
We met with the women in a trailer annexed to the main prison area.  The women and their children were brought in groups of approximately 20 at a time.  They sat around in a circle waiting to be called to speak in tiny cubicles with me or one of the other volunteer lawyers.
Children were crying and the mothers did not really understand the entire process or exactly what was happening to them. We tried to assure the women that they were not in a "real" prison and that they were not criminals. But the more I heard myself say this, the more I realized this is a real prison and their only "crime" is being victims of poverty, violence, and injustice.
Read more: Bill O'Reilly writes book on "the human being" Donald Trump
I reflected that these women were not so different from our Irish ancestors who came to the U.S. in the 1840s and who also were fleeing from poverty and injustice. Some of the women were indigenous people who spoke a language of their own and my translator could not help. All were highly traumatized by their present situation and their recent ordeal. All were determined never to return to the misery they had escaped.
We did our best to give them an outline of the legal parameters of U.S. asylum law and how they could tell their individual stories in order to make a credible claim for asylum -- not an easy task at the best of times.
In June of 2018, then-Attorney General Jeff Sessions issued a policy decision declaring that women fleeing violence in Central American countries could not avail of U.S. asylum law and would be turned back at the border.  The Trump administration had earlier put in place a policy of family separation where children were taken from their parents and incarcerated sometimes hundreds or thousands of miles apart.
The Trump family separation policy was met with international condemnation. The attorney general's blatantly racist and legally unsound decision was overturned by the federal court in Washington, D.C. in December 2018 (Grace v. Whitaker 18-cv-01853 D.D.C. December 17, 2018).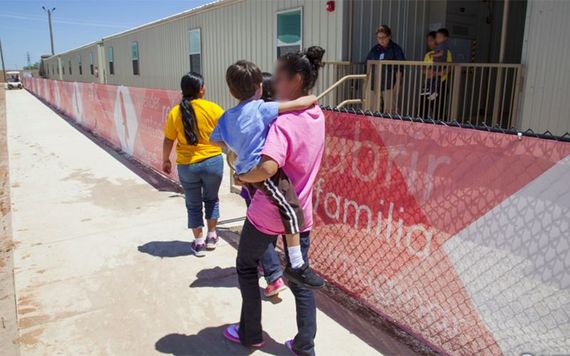 5
ALL the women we met with were incredibly gracious and grateful.  Maria from El Salvador told me that I was the first lawyer she had ever seen. I told her I was the first of many lawyers who will help her and her three-year-old daughter find sanctuary in America.
Maria and her daughter had traveled north after months of threats from local bandits and gangs for extortion and protection money. She was told that their home would be burnt down if they did not pay huge amounts of protection money. Her husband had left a few months before to flee gang recruitment, and she had not heard from him since November.  She was hoping that he had made it to the U.S. and that they could somehow be reunited.
A week after our meeting, Maria and her daughter were released into the custody of a distant relative who lives in Tennessee. I count this as one of the success stories of my career as a lawyer. She will be assigned a deportation hearing and will be given the opportunity to present her whole case for asylum before an immigration judge.
Most of the stories I heard were about how women were fleeing domestic and gang violence in the murder triangle of Central America -- the countries of Honduras, Guatemala and El Salvador. It is well documented that these countries' political, legal and judicial systems have reached a level of total dysfunction. Corruption, bribery, gang rule and violence have replaced any semblance of law and order.
It is equally well documented that gangs have taken over vast areas of these countries, running all sorts of criminal enterprises such as drug dealing and trafficking, prostitution, people smuggling, and protection rackets. In addition to this lawlessness, the extremely traditional patriarchal nature of these countries makes women especially vulnerable. Women are routinely victimized by gangs and by abusive spouses, partners or neighbors.
Young men who have not joined gangs, voluntarily or otherwise, have long since left.  It is their wives, sisters, and daughters who now must flee, literally for their lives. Many have young children who if they are male would eventually be pressed into the gang systems at the earliest age possible, and if female would endure the same fate as their mothers of violence and abuse.
America does not need a $5 billion wall—a total waste of taxpayers' money.  Instead, what is needed is a type of Marshall Plan for Central America to eradicate its violence and lawlessness and reestablish democratic and civilized institutions on our doorstep.
In the interim, this administration should come up with a humane plan to deal with the thousands of women and children fleeing violence instead of imprisoning them. They are not a threat to our country and we should receive them in the spirit of American ideals and generosity.
Read more: Anti-Trump - US Immigration questions former Irish presidential hopeful