Martin O'Malley, a former Mayor of Baltimore and a governor of Maryland, reacts to President Donald Trump's disparaging remarks on the city, including that it is "a disgusting rat and rodent-infested mess" where "no human being would want to live"
It was a short step for the current President of the United States to go from calling the entire continent of Africa a "shithole", to call one of his own major African-American cities, "a disgusting rat and rodent-infested mess" where "no human being would want to live."
It was totally consistent with his race-based scapegoating politics. And a total departure from the decency we once expected from those entrusted with the Office of President of the United States.
But to know Baltimore is to know a great American City at the center of America's struggle for Independence. And a city which remains, today, at the center of America's ongoing struggle for justice.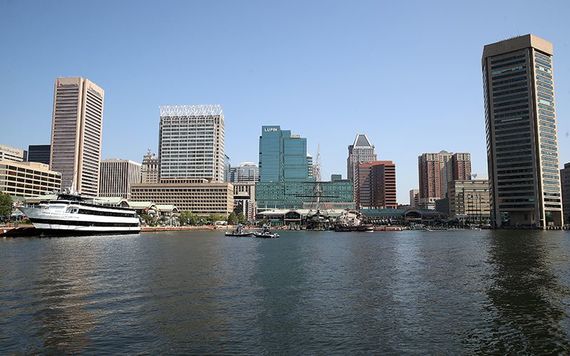 4
Yes, Hollywood has done a series of television series based on Baltimore's deadly drug trade. And yes, that rock has been allowed to roll back down the hill in recent years with deadly consequence. But less well-known is that Baltimore led all major cities from 2000-2009 in the rate of reduction of crime. We all remember the neighborhood riot that followed the custodial death of Freddie Gray in the spring of 2015. But we forget the strides Baltimore made — with the help of a different Governor and different President — in the years that preceded that tumultuous spring.
We never made our city perfect — far from it. But we did make her better. We have yet to shed our violent past and present. But with state and federal support, we saved a lot of lives. We helped a lot of our neighbors free themselves of the scourge of drug addiction. And thanks to President Obama, we were about to build a mass transit line that would connect our poorest and most hard-hit neighborhoods to the opportunities of a brighter and better future.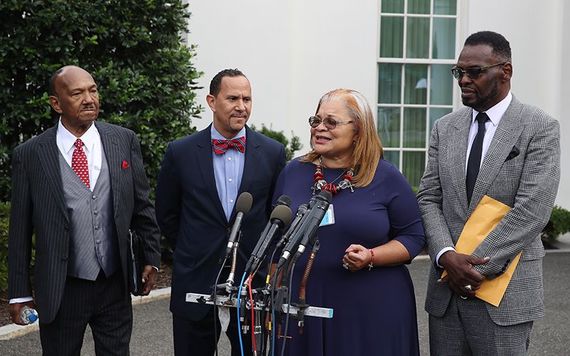 4
But democracy is a tough form of government. As Robert Kennedy once observed, "few nations have been able to sustain it for long." A new Governor killed the mass transit line that might have transformed our poorest neighborhoods on the east and west sides of town. And now we a have President who attacks our City as a symbol of everything wrong with America.
We've been through worse. We've taken worse. We've suffered worse. And yet, the flag is still here.
And once again, something remarkable happened when Baltimore was attacked. Instead of talking about Donald Trump, we started taking stock in one another. Under the hashtag, "WeAreBaltimore," people started posting pictures of the places, the people, and the neighborhoods which cause so many of us to love our City and to choose to raise our families here in the original "land of the free and home of the brave."
Darkness makes a great canvass.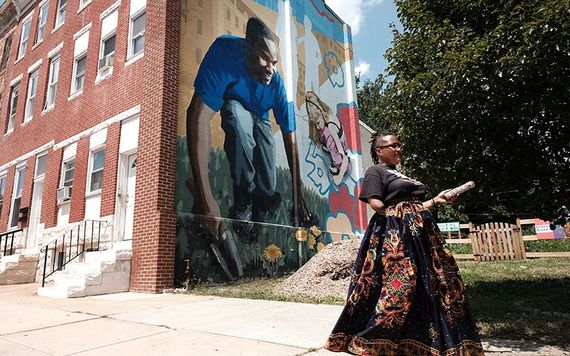 4
And for Americans who choose to believe in the goodness and the courage of their neighbors, no attack is too harsh to withstand. No challenge is too great to overcome. For Americans who believe our diversity is our greatest strength, there is a deep abiding faith that this aberrational presidency, too, shall pass. And America will return to her true self.
It is this deeply spiritual and patriotic belief which defines the Baltimore I love. The City that Frederick Douglass and Johnny Unitas and so many others have loved. The City whose fearless and multi-racial defense of our town in 1814 saved the United States of America. The City where black and white hands sewed together the colors of the Star-Spangled Banner. The City where black and white and immigrant people put their lives on the line for the very real idea of a brave and generous nation — an America yet to be.
We are still becoming — as a City and as a Nation.
We have a long way to go.
But we are Baltimore.
And the Flag is still here.
What did you make of President Donald Trump's comments on Baltimore? Let us know in the comments section below.