Joe Biden burst out of the starting gate for the 2020 Democratic nomination like Secretariat, and he hasn't stopped running since.
Irish American Joe Biden could go all the way.
Conventional wisdom is that it is just name recognition, and he will fall back to earth.
I don't think so. Something else is at work.
In the national polls, he is a stunning 18 points ahead of his nearest rival.
Read more: Trump's Ambassador to Ireland pick endorsed by US Senate committee
More importantly, eight months out, he is up by eight in New Hampshire in the just-released Suffolk University poll.
Surely the gap will close.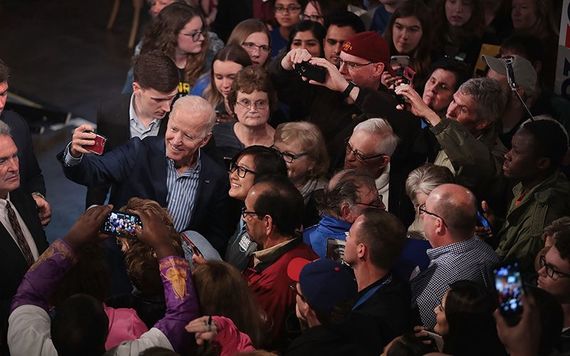 5
 Maybe not, there are special circumstances that make this Democratic primary like no other.
Firstly, there is a ferocious drive to win this general election against Donald Trump. Most primary voters will be looking to electability against Trump and will have one eye on the general.  They are not going to take a chance on a candidate who does not pass the acid test.
If electability is the password to the nomination, Biden has it in spades: eight years a vice president of a very popular incumbent, a long and mostly successful political career, close to unions and the White middle class who are Trump's core support. Personally, warm and gracious, he endured terrible family tragedy yet believes he has one more mission.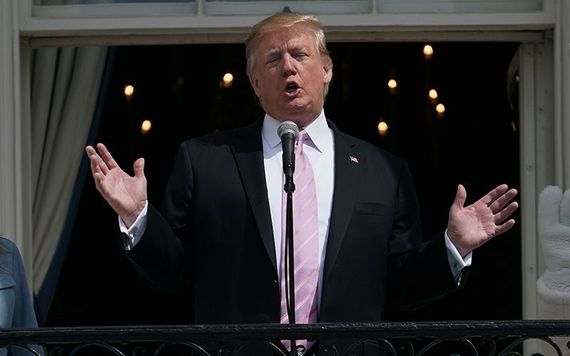 5
Even the age issue is blunted as Biden is only a few years older than the incumbent.
But most importantly, look at the competitors right behind him.
The big worry about Sanders is electability in the general. He has his group of devotees, but he skews hopelessly left in general, too left to nominate him I'd bet a lot of Democrats will calculate.
Read more: CIA sweep Clare as Donald Trump set to visit Ireland in June
Then there's Pete Buttiegg, Mayor of South Bend, home to Notre Dame and not much else. Is America ready for a Gay small-town mayor? Buttiegg is certainly having a moment but as regards Mayor Pete I think Democrats will run the electability rule and find him wanting.
Next in the polls is Elizabeth Warren, a brilliant academic with full policy proposals and an ability to verbalize them in simple language.
5
But she too, looked at through the lens of electability will be scrutinized heavily by primary voters. She got twisted like a pretzel on the Indian background issue and Trump had her for breakfast. I'm wagering that will long linger.
Next, you get to Kamala Harris, who is the first of the candidates outside Biden who passes electability, but she is currently running very far behind. Beyond her are O'Rourke and Booker both electable but at least twenty-five points behind Biden.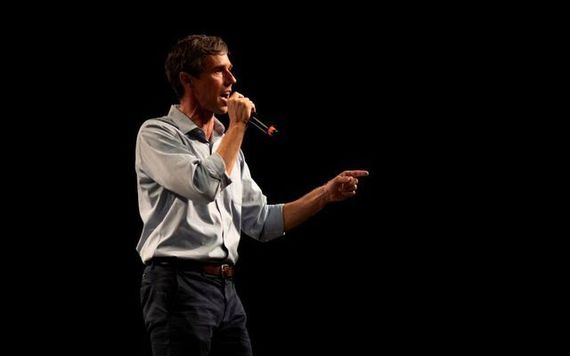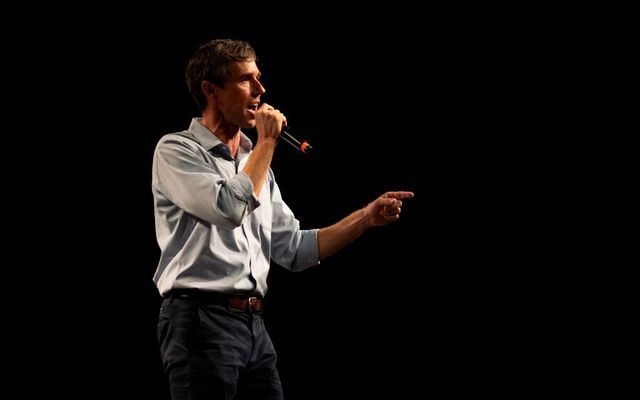 5
Unless someone else from the chasing pack breaks out or Joe makes one or two of his patented gaffes, he is certainly looking much stronger than before he entered which is not always the case.
Trump clearly thinks so. In a fleeting moment of honesty this week he mentioned Biden and Pennsylvania in one sentence. Joe is a native and has deeply entrenched ties. Trump cannot win the White House without Pennsylvania
Right now, I rate Biden even money to win the nomination down from 3 to one. That's how good his announcement was and how perfectly the field behind him is shaping up.
Could Joe Biden be the United States next president? Let us know in the comments section below. 
Read more: Irish E3 visa bill reintroduced to Congress by Richard Neal