The Donald Trump Ukraine mess has left us all with some decisions to make. 
Country or party, it's time to choose
The proof is irrefutable, the president has shamelessly extorted a foreign government to help win reelection, in direct violation of our Constitution. 
We have the documented evidence, which Trump provided himself, that he and his surrogates sought foreign help to undermine the Democratic frontrunner Joe Biden in a craven bid to boost his own re-election chances.
Read more: Like the Irish, Ukraine will never forget the Stalin-created Famine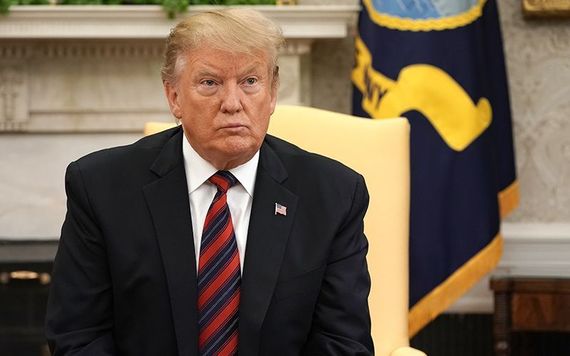 5
In his now-infamous phone call with the Ukrainian president Volodymyr Zelensky in late July, Trump repeatedly asked for help investigating Biden, according to the phone records that were provided by the White House itself.
In case Zelensky didn't get the message Trump ordered his advisers to freeze $400 million in military aid to the Ukraine days before, in what critics now call an obvious shakedown, blatant abuse of presidential power that must be checked.
If your Trump-supporting relatives were as quiet as Senate Republicans this weekend they have good reason to be, the wheels have come off this administration.
Actually that's an understatement for the profound constitutional crisis he's plunged us all into.
This week Trump upped the ante, also inviting China - one of the most authoritarian nations in the world with an alarming human rights record - to investigate Biden, in an absolutely horrifying abuse of his presidential power.
President Trump says he wants both Ukraine and China to investigate Joe Biden and his son https://t.co/61W3znhPM1 pic.twitter.com/dhC0tXKhww

— CNN Politics (@CNNPolitics) October 3, 2019
It gets more alarming by the day. He tells reporters to stop asking him questions, claiming they are 'rude' when in fact they are doing their job. He acts as if he is the first president to face tough questions, he acts as if he is above having to reply to them. It's unheard of in American political life.
Now we know that Trump and the United States Attorney General William Barr also asked foreign governments for their help investigating the origin of the Robert Muller probe.
And now we know that after the July call with Zelensky, White House officials moved the record of the call to a classified computer system, in a blatant coverup intended to shield it from discovery.
And now we know that Secretary of State Mike Pompeo sat in on the July phone call between the president and Zelensky, meaning he was aware of the illicit effort to co-opt him into helping Trump.
Read more: Don't underestimate President Trump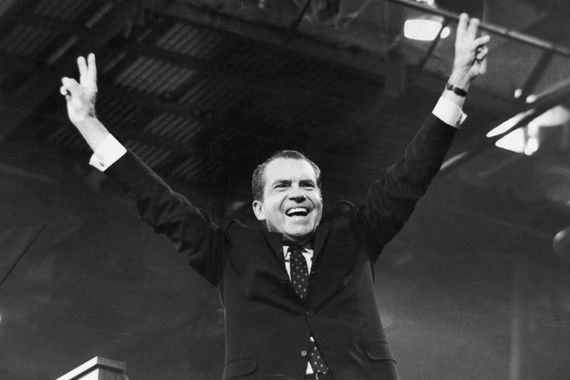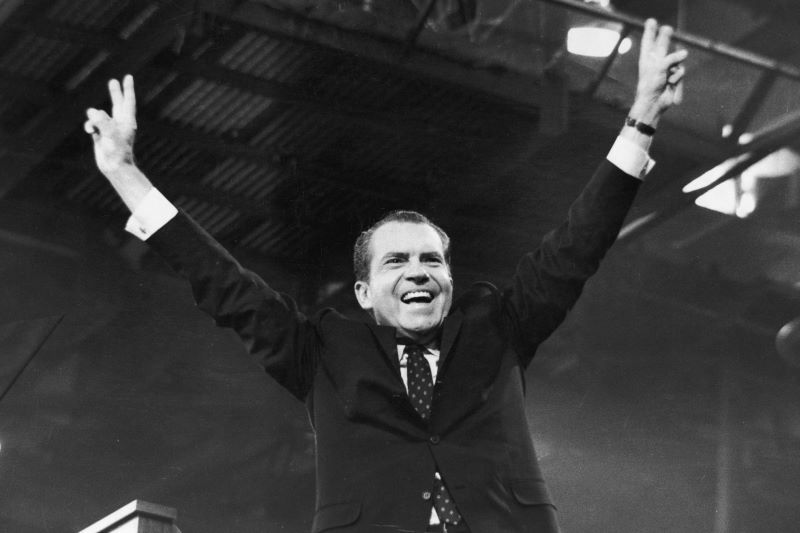 5
Meanwhile, in a clear sign of the administration's growing panic, the National Security Correspondent for The Washington Post Greg Miller reports that the attorney general is currently making undisclosed trips overseas, openly asking foreign intelligence services for help to investigate U.S. intelligence services.
This is not normal.
This holds profoundly serious implications for the state of our democracy and the rule of law. Using foreign agencies to investigate our own suggests Nixonian levels of bug-eyed paranoia are now operating at the highest levels of the Trump administration.
Right on cue and striking a Nixonian figure himself, Trump threatened that if he is removed from office after being impeached it will lead to the Civil War II.
"If the Democrats are successful in removing the President from office (which they will never be), it will cause a Civil War like fracture in this Nation from which our Country will never heal," an unhinged sounding Trump tweeted out on Sunday night.
But it turns out the tweet is itself an independent basis for his impeachment, according to Harvard Law professor John Coates. The sight of a sitting U.S. president threatening civil war in his own nation if Congress exercises its constitutionally authorized power is a profoundly destabilizing and irresponsible development.
5
Added to this Trump has repeatedly publicly threatened the life of the so-called whistle-blower and vowed to discover the identity of the individual who has revealed so much about his administration's unscrupulous inner workings.
"I want to know who's the person who gave the whistle-blower the information because that's close to a spy," Trump told staffers last week.
"You know what we used to do in the old days when we were smart with spies and treason, right? We used to handle it a little differently than we do now."
To be clear, that's the president of the United States suggesting his government execute the whistle-blower's sources. If that doesn't strike you as sinister and un-American, what will?
Watching the president, the head of the U.S. legal system, publicly threatening a potential witness in a case against him is being seen by many as a clear attempt to obstruct justice, but it goes further.
5
Since we now know that the whistle-blower has been forced to enter a witness protection program due to Trump's and his supporters' threats, it means that future witnesses to government misconduct will have to consider the danger reporting it can put them in. It will make us all less safe.
However, this shakes out one some facts in the case are becoming indisputable now. We can not permit Trump's proven effort to highjack our national election to stand.
Since no one in his administration nor even Trump himself has ever disputed the contents of the whistle-blower's account of the phone call, it's time to let the facts speak for themselves.
"Let's be frank: a national nightmare is upon us," @ChuckTodd said tonight. "The basic rules of our democracy are under attack, from the President." pic.twitter.com/UMcMpk8LMp

— Brian Stelter (@brianstelter) October 3, 2019
Either we let Trump's conduct stand, thereby permitting his eventual successors to work with any foreign government they like to attack their opponents here at home, or we uphold our Constitution and say that conspiring with overseas actors against the homeland violates our laws and our values as Americans.
We either uphold our Constitution or we watch him shred it.  
What are your thoughts? Let us know in the comments section, below.