Odds are still 50/1 that Trump and Putin will win a Nobel Peace Prize after their controversial meeting in Finland.
The chances that President Donald Trump will be impeached before the end of his first term have shot up, according to Irish bookmakers Paddy Power.
After the US leader "misspoke" in his joint press conference with Russian leader Vladimir Putin on Monday, stating that he believed Putin's denial of Russian meddling in the 2016 US Presidential election despite the confirmation of US intelligence to say otherwise, the bookies jumped up the odds that 45 will find himself impeached while in office from 8/1 to 2/1. The odds that it will happen before the end of 2018 have also improved from 12/1 to 8/1.  
"After the carnage of the last few days, we've seen plenty of punters Putin money on Trump's impeachment again – although I'm sure they'll soon get a message, in Russian, urging them to stop," a spokesperson from Paddy Power golf Yahoo News UK.
Read more: What are the odds? Paddy Power betting on the size of Trump's member
Irish bookmakers @paddypower getting a mention in today's @washingtonpost https://t.co/sSFrs6JoLu

— Brian O'Donovan (@BrianOD_News) July 18, 2018
On Monday, Trump stated at the Helsinki, Finland, conference: "I have great confidence in my intelligence people, but I will tell you that president Putin was extremely strong and powerful in his denial today.
"He just said it's not Russia. I will say this: I don't see any reason why it would be."
The President was forced to roll back the statement on Tuesday as even allies of his at Fox News criticized his words. Reading from a script the day after the Putin conference, Trump said that he mistakenly said "would" instead of "wouldn't," confirming there was Russian interference, but also claiming that there could have been interference from other sources.
Again on Wednesday, he appeared to side with Russia claiming that they are not currently targeting the US, contradicting warnings from his own intelligence chief. 
Read more: Trump is a traitor who should be impeached says ex-CIA chief John Brennan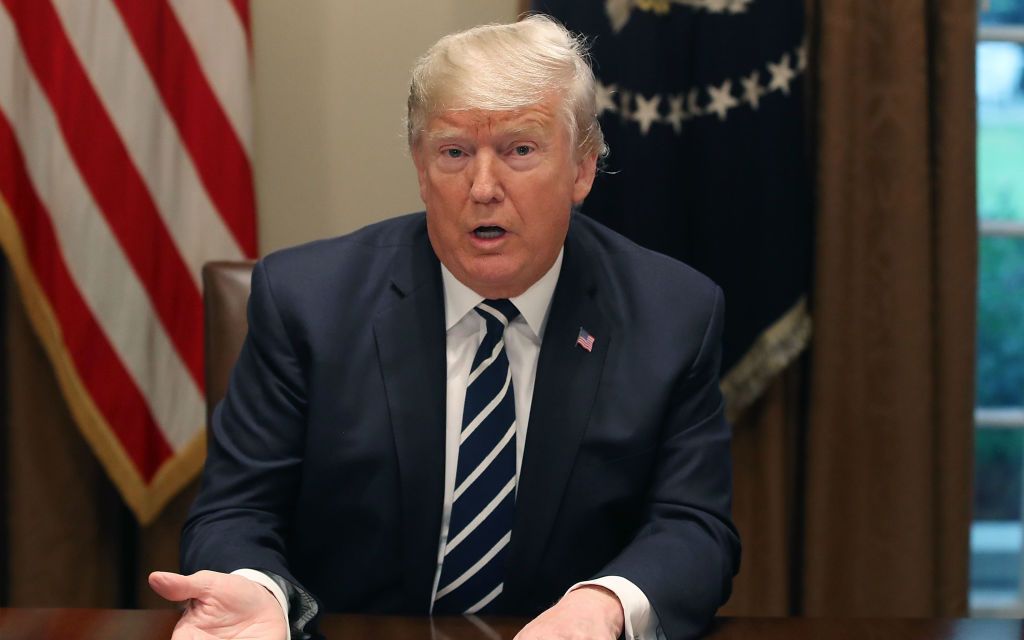 2
Paddy Power continues to have a range of special Trump bets open, not long after they hired a full-time employee to oversee various betting options about the President. Our favorites include a 50/1 chance that Trump and Putin will win a Nobel Peace Prize, bets on what phrase will feature on Melania Trump's next jacket, a 7/1 chance that he will resign and a 33/1 chance that Trump will open Area 51 to the public during his presidency.  
As Donald Trump continues to charm the UK, is it time for Oprah Winfrey to set her sights on the White House? #TrumpUKVisit #Oprah2020 pic.twitter.com/QUlSucDl05

— Paddy Power (@paddypower) July 14, 2018
Just over two years ago, Paddy Power was treating Donald Trump as a joke candidate for the Presidency giving him odds of 250/1 to win. So convinced were they of a Hillary Clinton victory, even in the days leading up to the November 8 election, they began paying out in advance to those who backed her. They were eventually forced to fork over $5 million, however, to those who knew all along that Trump had it.  
What do you reckon the odds of Trump being impeached are? Let us know in the comments section, below.