Fianna Fail and Sinn Fein's motion of no confidence in Frances Fitzgerald could well force a general election. Here's how this happened.
Fianna Fail and Sinn Fein will put a motion of no confidence in former Irish Minister for Justice Frances Fitzgerald to the Dáil next Wednesday. It will succeed given that the two parties combined have far more seats than Fine Gael and the  small group of independents that constitute the current government. An election is the only outcome unless the parties can agree a compromise on Fitzgerald's future.
But how did it get to this point where no one wants an election given the massive uncertainty about Brexit, an abortion referendum not to mention a crisis in Northern Ireland? Here is how it happened.
January 2006: Maurice McCabe, a sergeant in the Irish police force, the Gardaí, officially complains about two colleagues who turned up drunk at a suicide scene. One garda (police officer) is disciplined.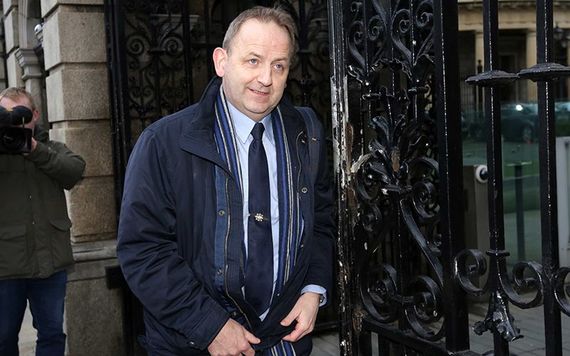 5
December 2006: The daughter of the disciplined garda makes an allegation of child abuse against McCabe. The Director of Public Prosecutions finds the case totally lacking in evidence, says there is no proof the offense ever occurred and refuses to prosecute.
2008: McCabe reports massive abuse of the penalty points system for drunk driving including the removal of points for well-known names and nepotism.
One of the persons who abused the system is the Garda Commissioner.
2008 to 2010: McCabe uncovers 42 cases of police corruption.
May 2013: Assistant police commissioner John O'Mahoney carries out an investigation of McCabe's accusations and finds no reason to prosecute anyone.
October 2013: Comptroller and Auditor General Séamus McCarthy publishes his report on penalty points and finds about 5 percent of cases annulled.
January 2014: McCabe continues his allegations which are called "disgusting" by Garda Commissioner Martin Callinan.
5
February 2014: McCabe hands over his report on corruption which is given to Taoiseach Enda Kenny. It reveals Callinan misused the points system for himself. He resigns.
March 2014: Senior counsel Seán Guerin begins a review of the McCabe allegations.
May 2014: Guerin's report is deeply critical of Minister for Justice Alan Shatter, who resigns.
July 2014: New Minister for Justice Frances Fitzgerald orders yet another inquiry.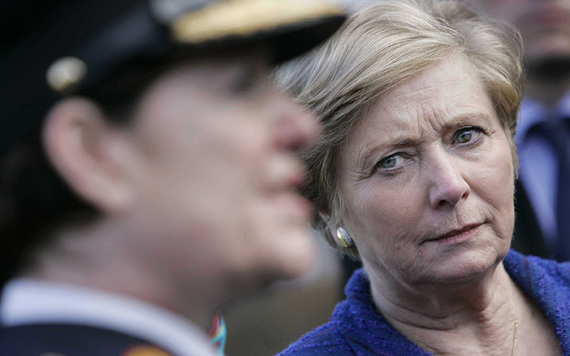 5
February 2015: Political pressure continues over the McCabe allegations and a commission of inquiry headed by Judge Kevin O'Higgins is established.
May 2015: The legal team for the police brings up the discredited child molester claim against McCabe. The police lawyer when asked by Judge O'Higgins if he is attacking McCabe's "motivation and attacking his character" replies "right the way through."
The strategy was sent in an email in May 2015 to Fitzgerald who does not share it with her party leader or call in the police commissioner to explain their tactics. She has now said she has no memory of the email.
The email released this evening in the #dail @rtenews pic.twitter.com/VLjU2h6DBa


— Martina Fitzgerald (@MartinaFitzg) November 21, 2017

May 2016: The O'Higgins commission report praises McCabe and agrees there was police malpractice in many cases.
October 2016: Another inquiry reveals there has been a concerted smear campaign against McCabe. The smear campaign was known about by Minister Fitzgerald via the email she had received.
January 2017: The Government establishes a new commission investigation into the blackening of McCabe's reputation and his accusations.
Evidence is presented that the Health Service was also part of the smear of McCabe with a falsified document saying the alleged child victim had been examined and found   to have been raped. The commission of investigation is upgraded to a tribunal of inquiry.
Summer 2017: The commission uncovers a widespread conspiracy to blacken McCabe and several top officials resign.
September 2017: As more police fabrications are uncovered Garda commissioner Nóirín O'Sullivan abruptly retires.
5
November 2017: Labour TD Alan Kelly asks a pointed series of questions if the justice department and the minister was aware all along of the smear campaign. Minister Fitzgerald initially says she only found out about it in 2016 but it becomes evident she knew a year before that and did nothing.
November 2017: Fitzgerald refuses to resign and is backed by her party leader, Taoiseach Leo Varadkar. Fianna Fail and Sinn Fein prepare a motion of no confidence in Fitzgerald.
Fianna Fail has been propping up Fine Gael in government, so their opposition mean an election unless there is a last-minute compromise on Fitzgerald.
Read more: Bravest man in Ireland battles on against police and government corruption