Irish Justice Minister Frances FitzGerald faces tough questioning on her knowledge of a file created by state children's agency Tusla which was put together to blacken the reputation of police whistleblower Maurice McCabe. The file claimed, completely falsely, that McCabe was a pedophile.
Also in the firing line is Ireland's first female police commissioner Noirin O'Sullivan, who is facing calls to stand aside
McCabe had blown the whistle on numerous cases of penalty points abuse by senior Irish police. It was revealed that former Police Commissioner Martin Callinan was among those who had penalty points removed from his driver's license.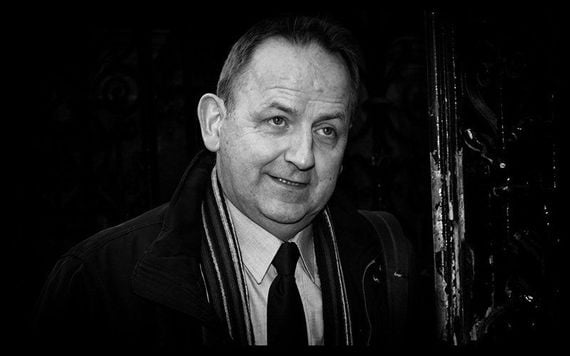 3
The case has become so serious that Sinn Fein has called for a motion of no-confidence in the government for Wednesday.
If the Tusla file was a deliberate act it shows an astonishing level of collusion between a children's agency and the Irish police to silence and blacken the reputation of a whistleblower.
Read more: Irish cop whistleblower may bring down govt as "no confidence" vote called
Fitzgerald is accused of withholding information on the Tusla blackmail file, but she claims she never saw it in time to make it part of a major judicial investigation into the entire case.
Another minister, American-born Katherine Zappone, Minister for Children, certainly saw the file but never informed her cabinet colleagues of it, though she claims otherwise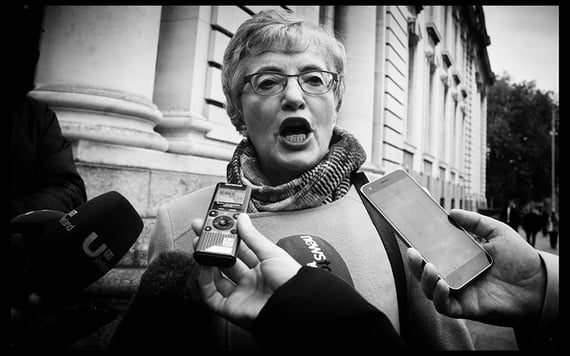 3
Moreover, Fianna Fail, which props up Fine Gael in government, stated that Minister FitzGerald had told Fianna Fail shadow Minister Jim O'Callaghan about the file before the public inquiry was announced, which meant she had to have knowledge before the Irish Cabinet decided the frame of reference of the judicial inquiry.
Top brass in the Gardai (Ireland's police force) were incensed at McCabe, who began naming names in 2012 based on his analysis of information on the Pulse system that Irish police use, and sought to damage his reputation.
His evidence forced Callinan to retire early and then Justice Minister Alan Shatter to lose his job after he had ridiculed McCabe's claims, which were subsequently found to be true.
Back in 2006 the daughter of a corrupt garda named by McCabe had alleged McCabe touched her inappropriately during a hide and seek session,
The Director of Public Prosecutions dismissed the case as having zero merits, and it was widely believed it was an effort to smear McCabe.
Now, however, the file on that case has turned up in the Irish children's agency with added sordid details that alleged vaginal and anal touching. The agency says the added details were from another case that somehow got mixed up with the McCabe case, but there is great skepticism about that explanation.
The file was widely used by top Gardai to smear McCabe and try to sully his reputation among journalists. McCabe was never told of the file on his case.
Last week, however, it was revealed that the details were fictitious and the Sunday Times revealed that the child, now a woman, had never made any allegations of further abuse.
The Cork Examiner reports that the crisis facing the Government over its handling of false allegations of child sex abuse against Sgt Maurice McCabe is set to deepen as Fianna Fáil leader Micheál Martin meets the whistleblower today.
The meeting follows a request from Martin to see a copy of the Tulsa file on the false allegations. It could put more pressure on Garda Commissioner Nóirín O'Sullivan to step aside.
O'Sullivan has been accused of spreading misinformation on the bogus file to media as well. She denies the reports.
Maurice McCabe's case was investigated and documented by RTE, Ireland's national broadcaster's, current affairs show, Prime Time. Here's the full piece: