An Irish government minister has called for US immigration facilities to be removed from Irish airports in protest at the ban on Syrian refugees and passport holders from seven Arab countries.
American-born Minister for Children Katherine Zappone stated that US immigration officers should no longer have permission to work in preclearance facilities in Shannon and Dublin Airport.
She stated she will ask her cabinet colleagues to act to remove the facilities.
"I think the Irish people would be in favor of that and certainly the Irish-Americans would be favor of that as well," she said.
"We need to determine whether our Constitution and the international treaties we have signed up to, that those laws operate in context of Irish soil in terms of prohibiting those policies of discrimination against nationalities, and also people of particular religions, that Donald Trump has implemented.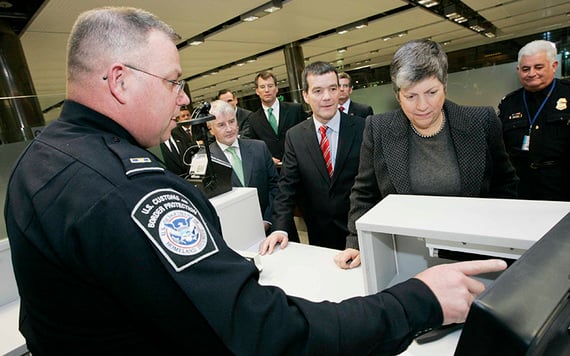 2
The Irish Independent reported that the "arrangement between the USA and the Irish Government is based on the understanding that preclearance procedures do not diminish the rights enjoyed by individuals" under the Irish constitution.
Removing the immigration and customs pre-clearance would be a huge setback for millions of travelers who use them every year. Another politician, Independent Alliance colleague Kevin 'Boxer' Moran has backed the idea of a legal review.
"We have a moral duty to speak out and I find events that are unfolding in America over the last 24 hours to be deeply disturbing, a view shared by our EU partners," Mr Moran said." It is my view that there should be no facilitation of such orders."
Zappone said Ireland should take its lead from the Irish-American mayors of US cities who are "out protesting."
Read more: Judge Ann Donnelly who blocked Trump - a profile in courage say colleagues