The case of an honest policeman who somehow ended up being smeared as a sex abuser after attempting to highlight wrongdoing within his force has focused attention on the administration of justice at the very top of Irish society this summer.
While readers of Irish Central may have been convulsed by the regular scandals at the White House throughout 2017, the case of Garda Sergeant Maurice McCabe has raised serious questions about democracy and the abuse of power in 21st century Ireland.
When Sgt McCabe began to raise concerns that colleagues were using the Irish police force's computer system to allow high profile people to evade convictions over a decade ago, little did he imagine that he would become the most high-profile Garda whistleblower in the history of the State.
Neither could Sgt McCabe have imagined that he would later face false, malicious, and completely spurious accusations of raping a six-year-old child when he thought he was doing the right thing by reporting abuses of the Pulse computer system by colleagues within the Garda Siochana (the Irish police force).
Read More: Irish cop whistleblower may bring down Irish government as "no confidence" vote called
In recent months, those attending the Disclosures Tribunal at Dublin Castle have been amazed by the series of events, gaffes, or bizarre coincidences which led to an honest whistleblower facing malicious smears and rumors which seemed to be designed to ruin his good name.
The tribunal was set up after parliamentary privilege was used to inform the public about vicious rumors which had been swirling around Sgt McCabe for two and a half years.
The smears, circulating widely among Gardai and senior reporters in the Dublin media for two and a half years, were only unearthed when a member of staff at the child protection agency contacted Sgt McCabe in error about a "wrong" file.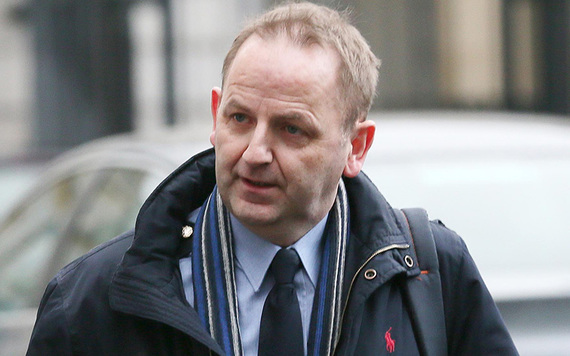 3
Unbelievably, a catastrophic error occurred four years ago which seemed to be a remarkable coincidence given that it related to a Garda who had raised serious concerns about corruption relating to ticket fixing for motoring offenses.
In 2013, a young woman attended a counseling session with Rian, a service for adults who have experienced childhood abuse, in Co Cavan. This young woman, now known as Ms. D, had made previous allegations of "horseplay" against Sgt McCabe back in 2006.
Ms. D's father, a Garda colleague of Sgt McCabe, was connected to his initial allegations of wrongdoing within the force.
During her 2013 counseling session, the young woman referred back to her original allegation. Her counselor, Laura Brophy, noted the complaint and contacted the child protection agency, Tusla, to be told that the original allegation was not on file.
This was not true, as it had been investigated and closed under a heading "inconclusive" in October 2007. Yet it took almost a decade before the child protection agency finally found that the original allegation had absolutely no credibility.
Indeed, the Director of Public Prosecutions said there was no need for a prosecution in 2006, as there was no evidence that there was any offense committed by Sgt McCabe.
After being told that the allegation was not on file, Ms. Brophy felt obliged to report it. As she wrote up the allegation on a word processor, she somehow inserted three sentences from an entirely separate case – involving two completely different people – into the new file.
The three copied and pasted sentences, which referred to "vaginal and anal digital penetration", were far more serious than her original claims of "horseplay" in her initial complaint against Sgt McCabe.
Nobody told Sgt McCabe that the original allegation had resurfaced as a far more serious claim and Tusla, the child protection agency, did not contact him about the matter for another two and a half years.
It has since been claimed that the allegation against Sgt McCabe became widely known among senior members of the police force and that rumors were allowed to spread at a time when his allegations of Garda corruption were making national headlines.
It was only in February of this year that the true nature of the serious – and completely unfounded ­–allegations against Sgt McCabe became public knowledge for the first time.
Read More: Ireland's whistleblower scandal has government flailing again
For two and a half years, Gardai, senior journalists, and politicians were alleged to have been aware of the rumors about the most high-profile whistleblower in the history of the Irish police force.
Although there was no substance to her allegations, Ms. D was put in touch with crime reporter Paul Williams, of the Irish Independent newspaper; Micheal Martin TD, the leader of main opposition party Fianna Fail; and former Minister for Justice Alan Shatter TD.
A series of articles about her new allegations appeared in the Irish Independent in February 2014. While he was not named in the articles, it was clear that McCabe was the subject of the articles to anyone who was familiar with policing in Co Cavan.
Mr. Williams told the Disclosures Tribunal last week that he never contacted Sgt McCabe to get his side of the story because he had not been named in the articles.
News of the vicious smears about Sgt McCabe, long after he first raised concerns about Garda corruption in 2006, has shocked people across Ireland.
Former Garda Commissioner Martin Callinan, who subsequently resigned from his job, branded his allegations as "disgusting".
The current Commissioner, Noirin O'Sullivan, was Deputy Commissioner at the time and has repeatedly denied all knowledge of the rumors.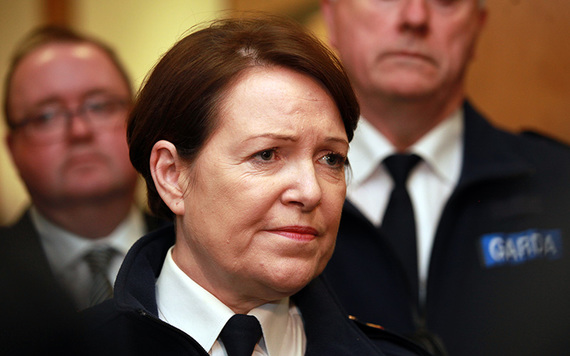 3
In February, the leader of the Labour Party, Brendan Howlin TD, caused an uproar when he used parliamentary privilege to claim that Commissioner O'Sullivan made allegations of "sexual crimes" against the whistle-blower.
He called on the Commissioner to step down while the matter was being investigated.
Another TD, Clare Daly, said that vile smears were clearly used to deter others from raising allegations of wrong-doing within the police force.
"There have been allegations of a very serious and coordinated campaign to malign and undermine the reputation of Maurice McCabe, in order to deter people from listening to his legitimate complaints about wrong-doing inside An Garda Siochana," she said.
Despite concerns that the smears reached the highest level of the police service, Commissioner O'Sullivan vehemently denied having any knowledge of them and refused to step aside pending an investigation.
The shock revelations in the Dail led to the establishment of the Disclosures Tribunal at Dublin Castle and in recent weeks Judge Peter Charleton has heard evidence that Sgt McCabe was subjected to "hostility and enmity" within the police force.
His barrister, Michael McDowell, said that Sgt McCabe had been bullied and called "a rat" on social media since he first came forward to raise concerns about abuses to the computerized PULSE system.
There has been huge interest in the Disclosures Tribunal, which is set to hear evidence relating to the claims of another Garda whistleblower and the child protection agency when it resumes at Dublin Castle on September 18.
Without pre-empting the outcome of the Tribunal, many people across Ireland fear that the treatment of the brave whistle-blower – who has been treated with contempt by some of his colleagues for years – will deter others from coming forward to expose wrongdoing at the top of Irish society.
Ciaran Tierney is a journalist, blogger, and digital storyteller, based in Galway, Ireland. You can find his Facebook page here
This article was submitted to the IrishCentral contributors network by a member of the global Irish community. To become an IrishCentral contributor click here.