Quis custodiet ipsos custodes?  Whether you did Latin in school or not, you probably know the meaning of the famous phrase. It translates as, who guards the guards?  
It's the old conundrum that students in political science classes discuss in college.  But it's not just an interesting academic question.  Over the past week or two its fundamental importance in a democracy has put it front and center of the news in Ireland because of the disturbing case of Garda Sergeant Maurice McCabe.
The McCabe case is now so serious it has the potential to bring down the government.  At the very least two ministers and the garda commissioner are in danger of losing their jobs.
The Cabinet, reeling under the pressure, looks confused and incompetent.  Taoiseach Enda Kenny is floundering.   And the reputation of the garda force, particularly at senior level, has been damaged so badly it will take a very long time to recover.
So, what has caused the crisis now?  After all, the case of McCabe, a whistleblower who tried to expose corruption in the police here over the past decade, has been around for some years.
What is different now is that last week we learned for the first time the full extent to which McCabe had been destroyed for doing so.  Not only had he been intimidated and ostracized within the force.  We knew that much.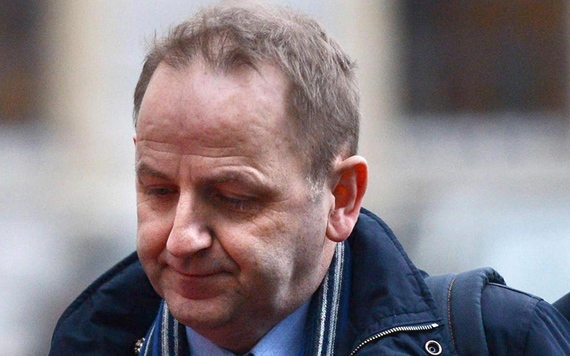 4
What we did not know until last week was that a campaign of character assassination had been mounted against him, with bogus allegations of child abuse by him circulated among politicians and leaked to the media.  This was done over the past few years behind his back to ruin his reputation and his credibility.
What has made all this even more disgusting and sinister is that senior politicians who must have been aware of what was going on did little or nothing to help him.
If you are unfamiliar with the convoluted details of the case you can read about it on the websites of the Irish papers and in Niall O'Dowd's comprehensive reporting on IrishCentral. 
In summary, McCabe, who worked in a rural garda station, became aware around 10 years ago that penalty points notices for driving offenses were being quashed by some officers.   If you were caught speeding you could avoid the penalty points, which could put you off the road, if you had the right connections.  
This may sound like relatively minor corruption -- favors were being done rather than bribes being paid -- but it seemed to be widespread and systematic.  When McCabe reported it up the chain of command in 2008 he was rewarded by being locked out of the Pulse police computer system, where he had been gathering evidence.
The campaign against him and a few other garda whistleblowers began.  At local level, he was isolated and at more senior level his credibility was undermined by off the record briefings to journalists.  He had crossed the line and the senior Garda management were out to get him.  
The penalty points issue was one thing. McCabe and other garda whistleblowers were also concerned about incompetence in the handling of more serious crime, including a murder.
But it was a disagreement with a garda colleague at the time who he accused of corruption that caused McCabe the most difficulty.  After this happened the colleague's young daughter accused McCabe of sex abuse (the two families had been friends and the children played together in both houses), but this was dismissed by the state prosecutor as having absolutely no merit.
There were serious doubts about the motives involved at the time.  Some years later this girl appears to have resurrected the claim and the gardai as well as Tusla, the child protection agency, became involved.  Tusla opened a file not only on McCabe but also on his children and began an investigation.
In what Tusla is now claiming was an administrative error, details from another child abuse case involving digital penetration were somehow added to the McCabe file.  This very serious information also became part of the rumors that were being circulated about McCabe.  Given his profile, it stretches credibility that such a mistake could have been made innocently by a cut and paste accident, but that is what Tusla is claiming.
Whatever the truth Tusla subsequently recognized its mistake, but its efforts to undo the damage done were slow, secret and inadequate and the serious allegations about McCabe remained in circulation.  In recent weeks, both the minister for children Katherine Zappone and the Minister for Justice Frances Fitzgerald became involved in the McCabe case, and both now have serious questions to answer about how much they knew, when, what actions they took, and how much they told the rest of the government.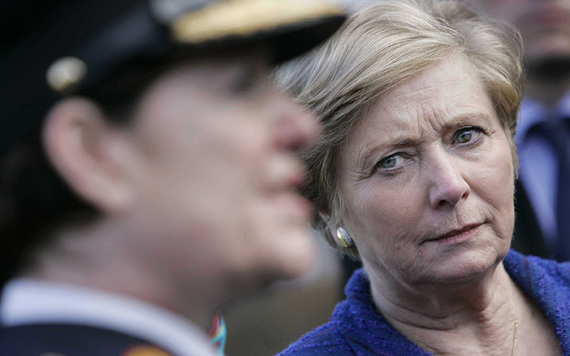 4
Fitzgerald's involvement seems to have followed the pattern of keeping a distance from what could be seen by politicians as a toxic case and deliberately knowing as little as possible.  It's called saving your own skin.  Zappone's involvement was incompetent to say the least.
The question we are now faced with is whether these latest revelations show a continuance of the campaign to silence McCabe that goes back almost a decade.
How far did this go over the years?  Was it just senior levels in the garda? Did it include members of governments and, more recently, Tusla?  Instead of guarding the guards, were the authorities part of a protracted and devastating cover-up?
The ramifications of this are so serious, as we said, that the case has the potential to plunge the country into a general election.  Sinn Fein has a motion of no confidence in the government down for debate in the Dail this week.  
That is unlikely to succeed because Fianna Fail, despite expressing disgust and outrage over the case, is refusing to back the Sinn Fein motion.  Were it to do so, it would bring down the Fine Gael-led minority government which only survives with its support.
The latest opinion poll has Fianna Fail 11 points ahead of Fine Gael.  But the timing does not suit Fianna Fail which clearly feels it needs to wait before it attempts to get back into power. 
Although there is now clearly an opportunity, it prefers to let Fine Gael wallow in this mess for a while longer and sink even further in popular support.
There may be a further reason for Fianna Fail's reluctance to push the issue too far at this stage.  McCabe's attempts to expose corruption within the force go back to 2008 when Fianna Fail was still in power.  Who knows what skeletons are in that cupboard.
The handling of allegations of garda corruption by McCabe and other garda whistleblowers has already resulted in official inquiries.  The last garda commissioner and the minister for justice in the previous Fine Gael-led government both lost their jobs.
But the new revelations last week about the attempt to smear McCabe with child abuse and the allegedly accidental involvement in this by Tusla has brought the scandal to a far more serious level.  It could not only cost two ministers their jobs, as we said, but bring down the government.  The level of public outrage could force Fianna Fail's hand, whether the timing suits the party or not.
The government last week responded to the ongoing McCabe situation by agreeing to set up another judicial commission of investigation.   Such a commission would go on for months, providing time for the heat in the crisis to dissipate, which no doubt was part of the government's thinking.  And of course, it would have no power to bring any criminal charges against anyone. 
But that was last week.  Since then public outrage over this whole affair has soared and the government now says it will hold a public inquiry into the matter -- another tribunal.  If this goes ahead it could be devastating for some people in politics, the Garda and even the media.   What it uncovers could lead to a criminal investigation.
Whatever about a tribunal of inquiry, what we really need at this stage is for a major criminal investigation to begin immediately and to be led by senior officers from an outside police force, probably from Britain where the legal system is similar.  Prosecutions should follow.  The gardai certainly cannot be allowed to investigate themselves, or the politicians or Tusla.     
Zappone, who was familiar with the Tusla files and had met the McCabes last month for a discussion somehow neglected to tell her Cabinet colleagues about the situation when the government was meeting last week to finalize the terms for the new commission of investigation.  This was before the Tusla bogus file part of the story was broken on RTE last week, and so the Cabinet set the terms of reference for the investigation without that knowledge.  While the minister sat there and said nothing about it!  
She has now revealed that she mentioned the Tusla file to Kenny before that Cabinet meeting but says she did not go into detail about its contents.  His failure to pursue this is highly damaging for him.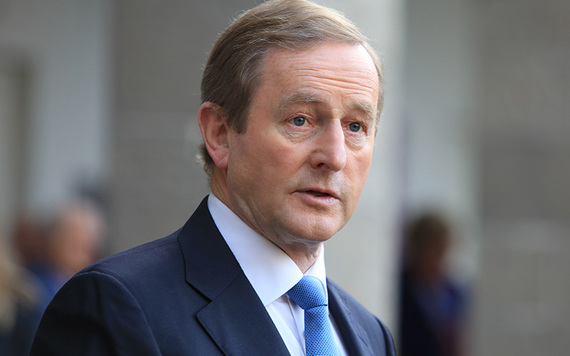 4
What she should have done when she was first told about the Tusla file is immediately inform both the minister for justice and Attorney General Maire Whelan about what she had learned. Fianna Fail are claiming that they told Fitzgerald in advance about the Tusla file but she is claiming she only learned about it when she saw the RTE program. 
This merry go round of who knew what and when is shameful and lacks any credibility at this stage. Given the level of misjudgment and incompetence involved, both of them - particularly Zappone -  should be toast.  But then this is Ireland and a brass neck will allow you to tough out any situation.  Zappone is clearly signaling that she will take down the Taoiseach if he attempts to fire her. 
Not to minimize the McCabe case in any way, but this is typical of how we tie ourselves in knots in Ireland over something that is far from being one of the biggest problems we are facing at the moment.   These include the looming strikes in the state sector among transport and health care workers, the growing evidence that Britain is going to drop us into a hard Brexit and Donald Trump's moves to stifle the American companies who provide so many jobs here.
These are problems on a national scale.  But instead of dealing with them our government is engulfed in a scandal about attempts to destroy one honest cop, shifting, dodging and denying in a desperate attempt to explain away its failure and cling to power.
In Northern Ireland, a senior British police officer had to be brought in to take charge of the RUC and sort it out.  It's time to do the same with the Garda.