During his trip to Ireland, Donald Trump compared the Northern Ireland border post-Brexit to his planned Mexico wall, which he believes could be "very good for Ireland"
President Donald Trump created a major headache for the Irish government comparing a future return of the Irish border after Brexit to his Mexico wall. "I mean, we have a border situation in the United States, and you have one over here. But I hear it's going to work out very well here," he said.
Read more: Trump arrives in Ireland for first visit since becoming president
The notion that an Irish border would work out well was immediately contradicted by Irish leader Leo Varadkar who stated a new border was not acceptable to the Irish government.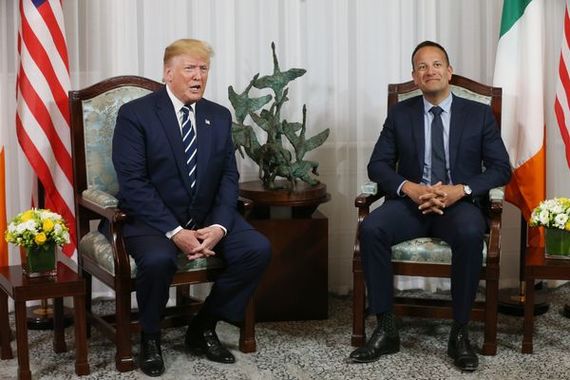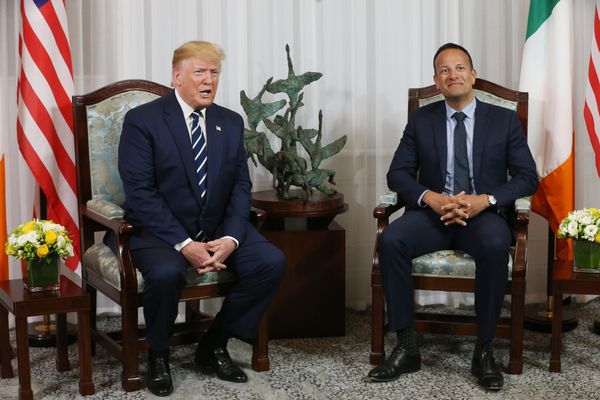 3
Trump insisted all would be okay, however. "There are a lot of good minds thinking about how to do it and it's going to be just fine. It ultimately could even be very, very good for Ireland. The border will work out."
"I think it will all work out very well, and also for you with your wall, your border," he said.
Read more: Irish American group sends message to Donald Trump over Northern Ireland and UK trade
Varadkar stated that Ireland wished to avoid a border or a wall at all costs, a cornerstone of Irish government policy.
"I think you do; I think you do," Trump said. "The way it works now is good, you want to try and to keep it that way. I know that's a big point of contention with respect to Brexit. I'm sure it's going to work out very well. I know they're focused very heavily on it."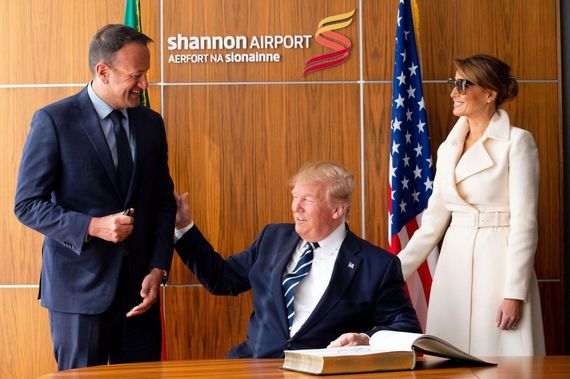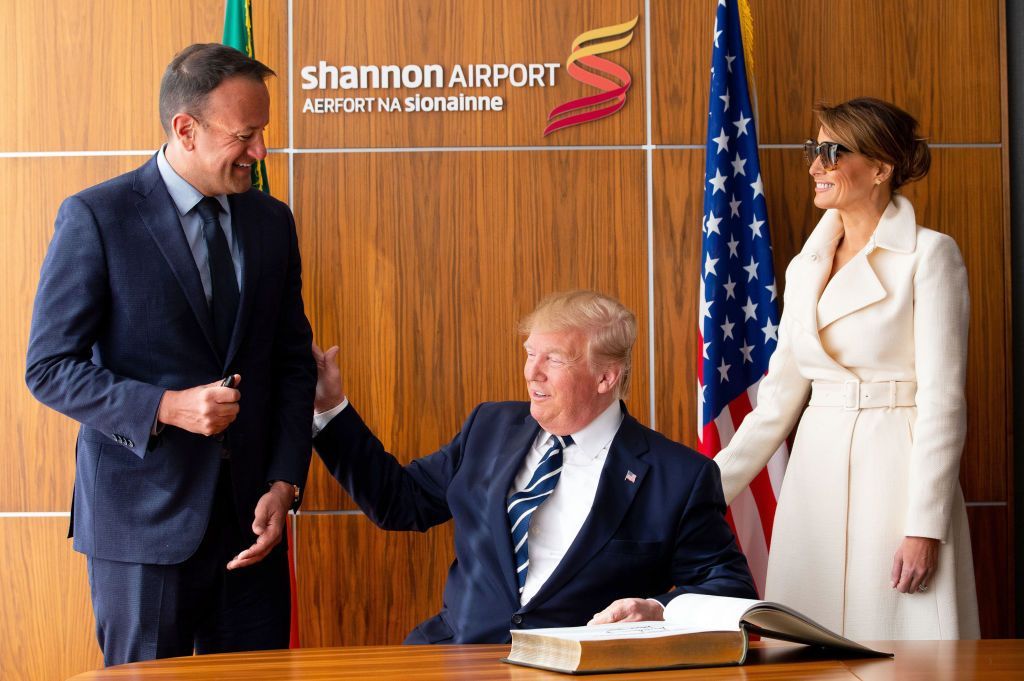 3
In London on Tuesday Trump had met the far-right Brexit supporters Brexiteer politicians Nigel Farage, Iain Duncan Smith, and Owen Paterson, all of whom told him the issue of the Irish border was not a problem.
Trump has made clear he would support a no-deal Brexit which would cause huge problems for the Irish
Varadkar stated he explained the history of the border and the Troubles to Trump in their private meeting. "We talked Brexit. President Trump shares our objective to keep the border open," he claimed. He said Trump had not elaborated on why he thought Brexit could benefit Ireland.
The Guardian reported that the two leaders also discussed trade, visas, and taxes paid by US corporations with operations in Ireland.