Let us give thanks and praise to President Donald J. Trump on the issue of Irish people gaining legal access to the United States.
The 1965 US Immigration Act, though steered through the Senate by Ted Kennedy, was a disaster for Ireland. And it only got worse. Currently, Ireland gets one-tenth of one percent of green cards issued far behind almost every country in the world.
In the Green Card lottery Ireland got 52 visas, in contrast, Kyrgyzstan, a former Russian republic got 693.
Read more: Is No Irish Need Apply coming into play with the US Green Card lottery?
So, we got screwed given what we have contributed to the USA and every effort to change that in a permanent way has failed since 1965.
We fought the wars, we kept the peace, we educated the children, we ministered to the sick, we built the great cities, we beat the "No Irish Need Apply" signs, but we were suddenly barred from America.
Under presidents Bill Clinton, George Bush, and Barack Obama the Irish failed to get any traction though it looked agonizingly close at times.
Until Donald Trump.
4
We are not there yet but there is every indication that a deal on E3 visas, currently an Australian visa program, may well soon include the Irish.
The numbers are comparatively small about 5,000 as the Australians use only about half of the 10,500.
It would allow a future flow of Irish and for those married it would allow spouses to work. Applicants must have a job offer and a primary degree.
The beauty of this deal would be that because they are existing visas they do not count as extra green cards, rather using up unclaimed pre-existing visas, not used by the Australians.
It does not help the Irish undocumented in the US but in the current climate, it is impossible to see any major legal visa bill passing. We must seek a way to have a resolution of that issue more than ever now, but it is tough. No kidding!
This E-3 initiative came after there was a good conversation on March 17, 2018, St. Patrick's Day, at the White House between Irish leader Leo Varadkar and President Trump on this issue. Trump signaled his support at the time and unlike other administrations, they have stuck to their word.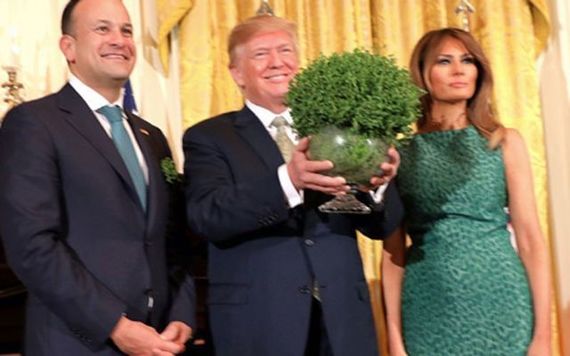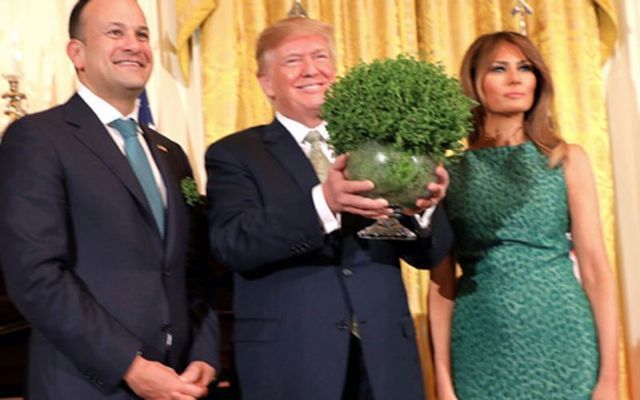 4
Varadkar made an important decision to appoint John Deasy a member of the Irish parliament who had worked in Washington, to spearhead the issue.
Deasy has done a superb job to date, as have Ireland's Department of Foreign Affairs, but the matter is not successfully accomplished yet.
4
If it is, we can look forward again to Irish people contributing to America as they did from the time of the Famine, in the 1840s.
We have Donald Trump and Irish American cabinet members like Mick Mulvaney and Chief of Staff John Kelly to thank if it happens.
But thank you, Mr. Trump, in advance if this is accomplished. You will put a spring in the step of every Irish person keen to come to America like millions before by letting them know that it is possible once again.
Do you agree with this new visa deal? Should the Irish be given a legal way to apply to work and live in the United States? Let us know your thoughts in the comment section below.
Read more: Meet the Irish American who can demand Donald Trump's tax returns