House Speaker Nancy Pelosi delivered yet another strong statement of support for Ireland in the Brexit controversy. She was speaking at an Irish event.
Nancy Pelosi is likely the busiest politician in America as she combats President Donald Trump and a possible impeachment looms. However, she prioritized an event held by Irish American Democrats in Washington DC.
Stella O'Leary, the President of Irish American Democrats, praised Pelosi for her attendance at the Irish event, which she said showed her priorities.."The room was electric," when she arrived, O'Leary stated.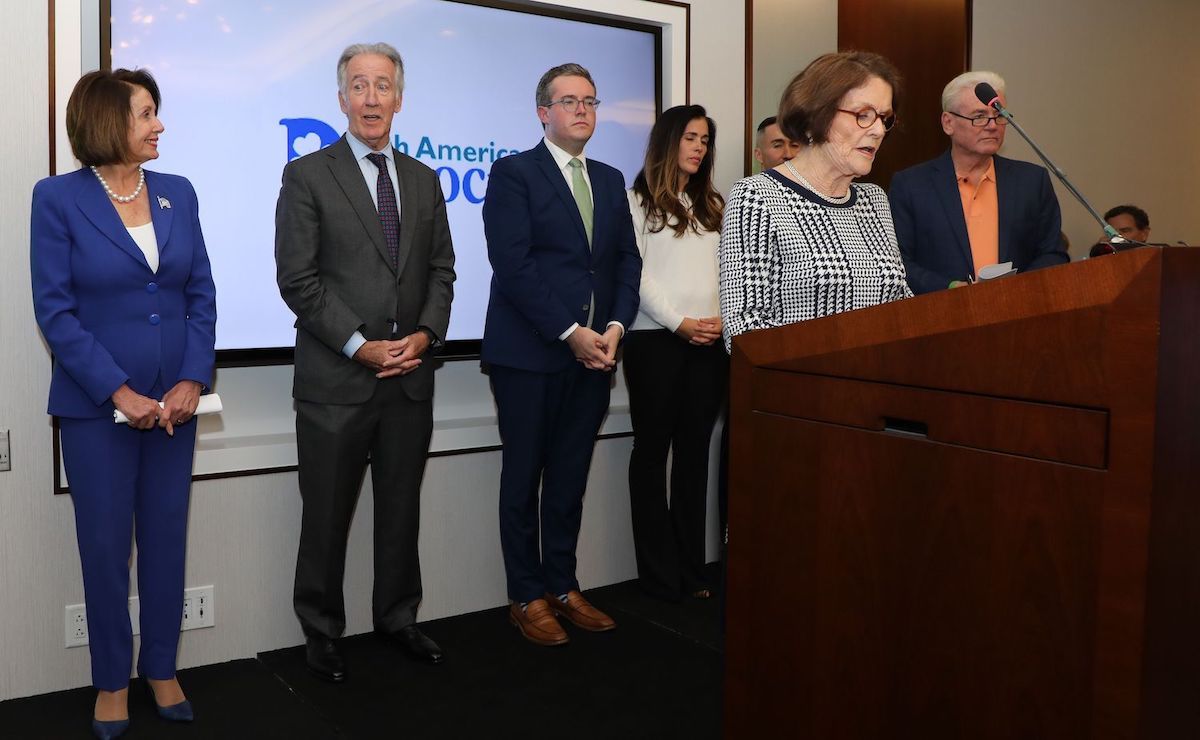 4
Congressman Richard Neal, Chairman of the Ways and Means Committee also took the occasion to thank Pelosi for her defense of the Good Friday Agreement and her warning that US/British trade deals would not be implemented if Brexit damaged the agreement.
Neal accepted the Irish American Democrats Lifetime Achievement Award from Pelosi who kept to her hard line on Brexit.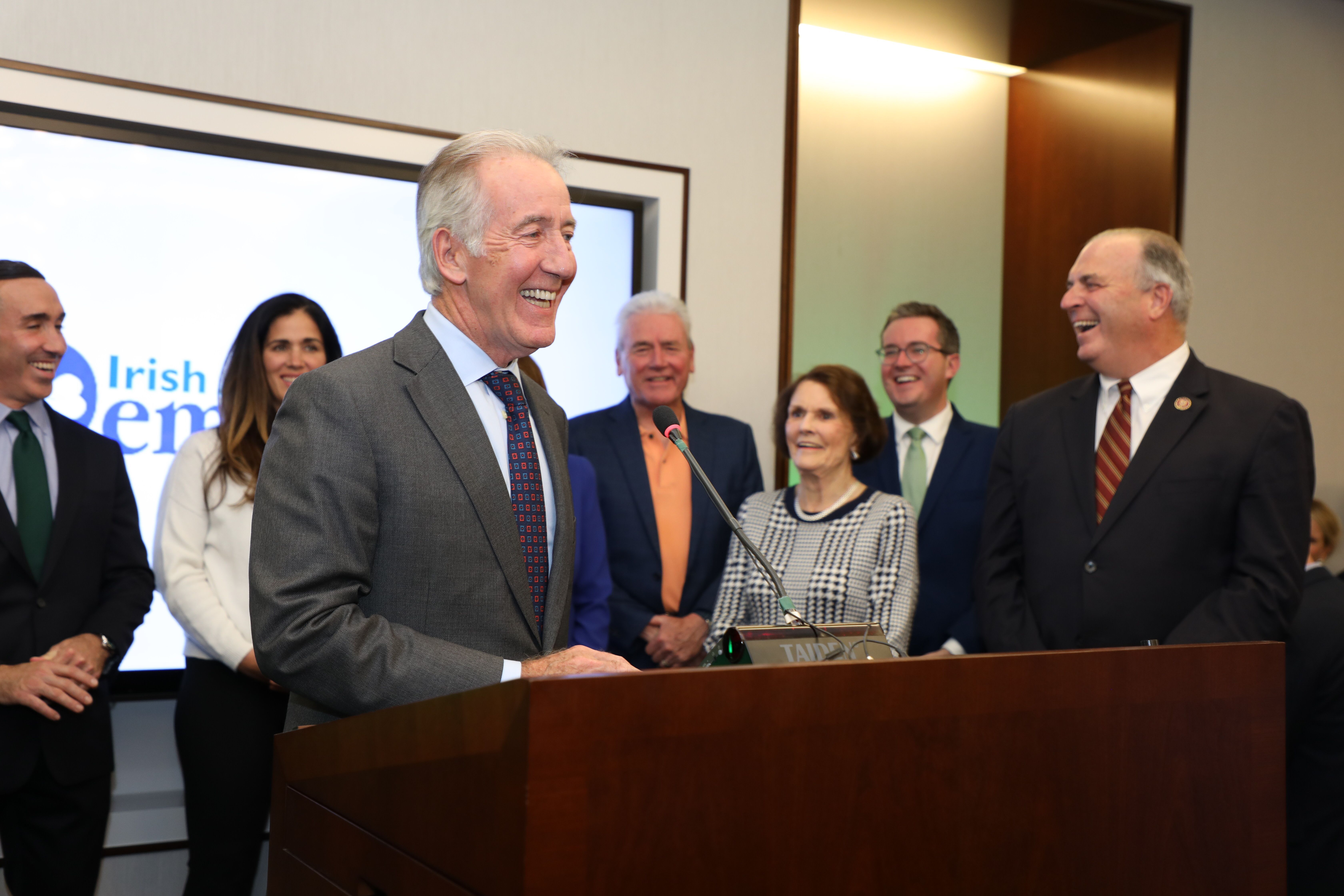 4
"There won't be any trade agreement that violates the Good Friday Agreement," Pelosi told the Irish Times at the event.
O'Leary praised both Neal and Pelosi's "clear and uncompromising message that the Good Friday Agreement must be adhered to in any Brexit decision."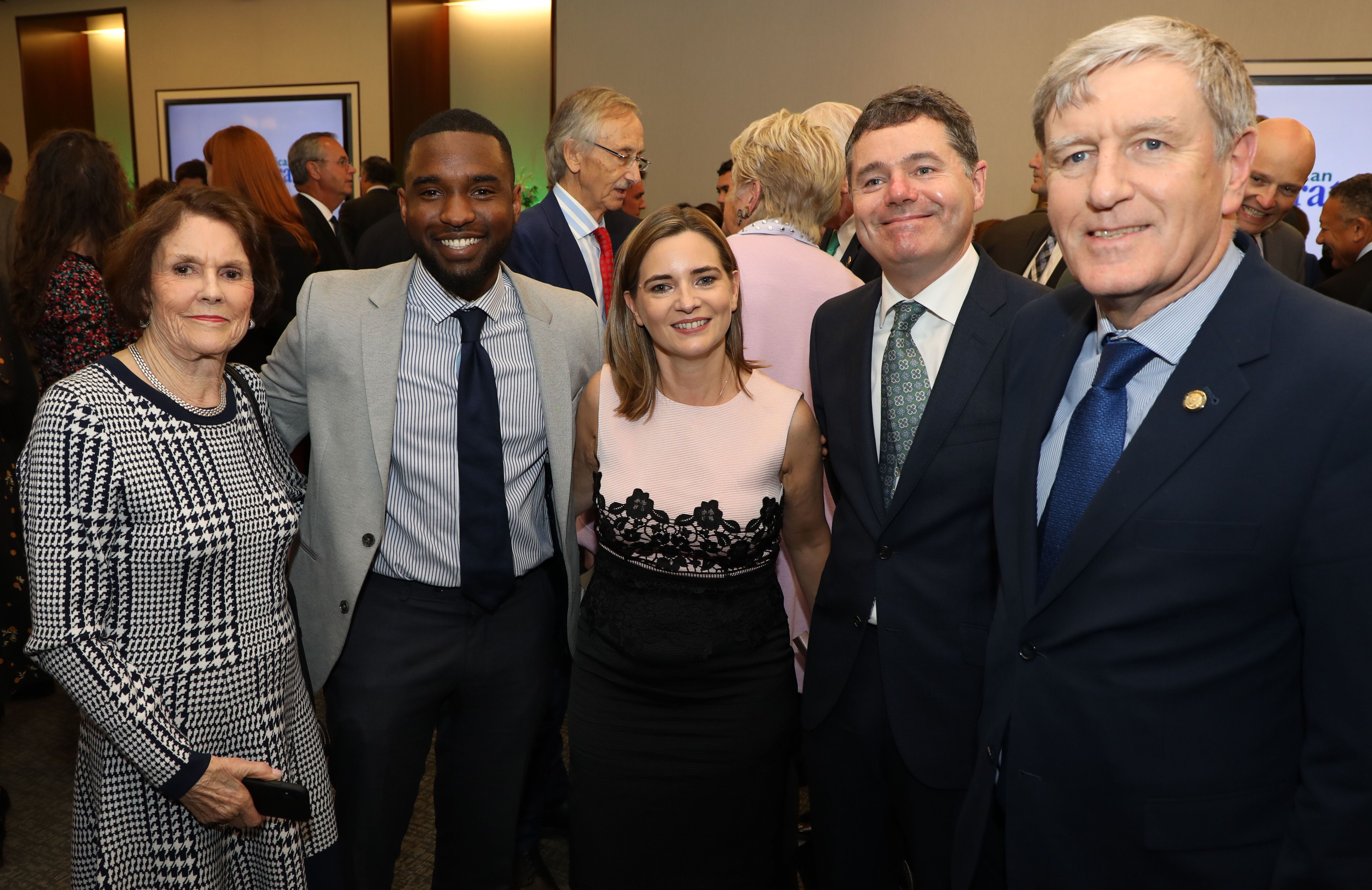 4
Congressmen Dan Kildea, Brendan Boyle, and Conor Lamb were also present.
Irish Minister for Finance Paschal Donohue and Minister of State Ciaran Cannon, who were in Washington for the IMF-World Bank meetings, were also in attendance.
Former Sinn Féin president Gerry Adams, who spoke at the National Press Club earlier in the day, also attended the gathering.