Remember the 2016 first debates? Jeb Bush and Marco Rubio? Could this year be the same, especially as niceties and "after you" civilities are long gone?
Incredibly, the first Democratic debates of the 2020 race will be held less than a month from now with 20 candidates debating, spread over two nights with 10 on each panel.
Presidential primary races are starting earlier than ever. Yet it makes more and more sense.
A mere seven months from now Iowa will be voting. Millions of Democrats can't wait to try and end the Trump presidency. Let the debates begin.
Read more: Will President Trump receive a warm welcome to Ireland?
It is still anyone's guess who the 20 debaters will be given that certain criteria have to be met, at least one percent in polls or 650 donors.
If names like Andrew Yang and Marianne Williamson seem unfamiliar to you, well then get ready to know all about these two non-politicians who are qualified to take part in the first debate.
Yang is a Silicon Valley success story who sees a universal basic income whether you work or not as the secret to financial prosperity.  Williamson is a self-help guru who wants to tackle "cultural malignancy."
Also in the debates is Hawaii Congresswoman Tulsi Gabbard, Washington State Governor Jay Inslee and Colorado Governor John Hickenlooper, names that don't exactly resonate.
3
That doesn't mean someone won't catch fire. There is no doubt the debates will produce a major boost for one or more candidates if precedence is anything to go by.
Four years ago before he entered, Donald Trump as president was a punchline, until after the first debate where he flattened all rivals.
Jeb Bush (remember him?) and Marco Rubio entered that first debate as favorites and departed as also-rans, their campaigns mortally damaged.
Even on the Democratic side four years ago Hillary Clinton was expected to romp, but after a spirited challenge from Vermont Senator Bernie Sanders we suddenly had a horse race. Indeed it could be argued the seeds of Clinton's destruction were sown in that first debate when Sanders established his bona fides and blocked her hopes of a clear run as he stayed in the race right up to the convention.
This time around the narrative seems set on the Democratic race with former Vice President Joe Biden stretching clear of the pursuing field, none of whom share his name recognition and experience.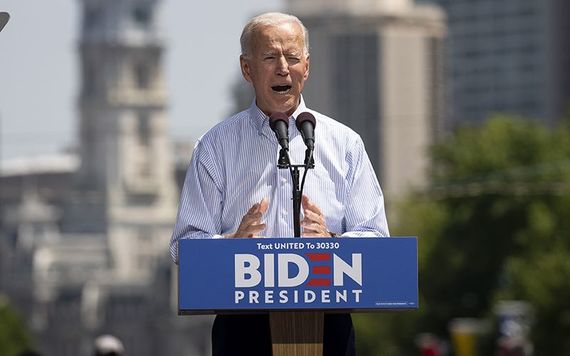 3
But beware of the narrative and the desire to set up a horse race, especially on the part of the media which wants to keep the race interesting and ratings high.
The worst place to be is at the head of the Democratic pack before a vote is cast -- just ask Clinton (twice) and Howard Dean in 2004.
It used to be that candidates had their turn after serving their apprenticeship: Ronald Reagan after running Gerald Ford close, John McCain after running George W. Bush close both got their turn, as did Al Gore on the Democratic side.
But such niceties and "after you" civilities are long gone. Credit Donald Trump for that too. After the first debate, the field will narrow to a clear first and second tier with a bunch of also-rans departing.
Sure Biden will be there, as will Sanders, Kamala Harris, Beto O'Rourke (who I think could end up as Biden's biggest rival), Pete Buttigieg, already a shock contender, and Elizabeth Warren.
One or two other persons unknown will also surely attach themselves to that field. Let the race begin. 
Read more: Irish American Navy SEAL describes unusual way Bin Laden was identified
Who do you think we'll see run against Donald Trump for the Democrats? Let us know in the comments section below.