While protests are expected, Donald Trump will arrive to Shannon airport on June 5 to meet with Ireland's leaders and will be welcomed by the people of County Clare
President Donald Trump will make his first visit to Ireland since winning the 2016 election on Wednesday, June 5, and will stay until the 7th at his golf resort in Doonbeg, Co. Clare.
Trump's Irish trip will take place after his three-day state visit to the United Kingdom.   On June 6 he will depart Ireland for a day trip to France to attend the D-Day remembrance in Normandy and is due to return to Doonbeg in the evening.
A statement from the White House last week said,  "President Donald J. Trump and First Lady Melania Trump have accepted the invitation of Taoiseach Leo Varadkar of Ireland to visit Ireland while they are in Europe for a state visit to the United Kingdom, and for events in the United Kingdom and France to commemorate the 75th anniversary of D-Day. The President and Taoiseach will hold a bilateral meeting in Shannon on June 5."
3
Local Clare TD and Minister of State for Trade Pat Breen said Trump should be welcomed when he arrives in Ireland.
"I think Mr. Trump, despite some of his policies, should be given a welcome by the Irish people. This is the office of the U.S. president, the highest office in the land, and there are strong ties between Ireland and the U.S.," Breen told The Irish Times.
A businesswoman near Trump's Doonbeg golf resort told The Clare Champion that the locals admire Trump because of the hundreds of jobs he's brought to the region.
"I don't think anyone in West Clare will have an objection to him. If people do get in to protest, they won't be from West Clare. I think most people are very happy," Caroline Kennedy said.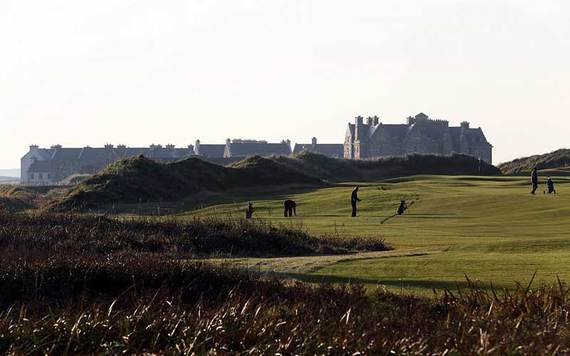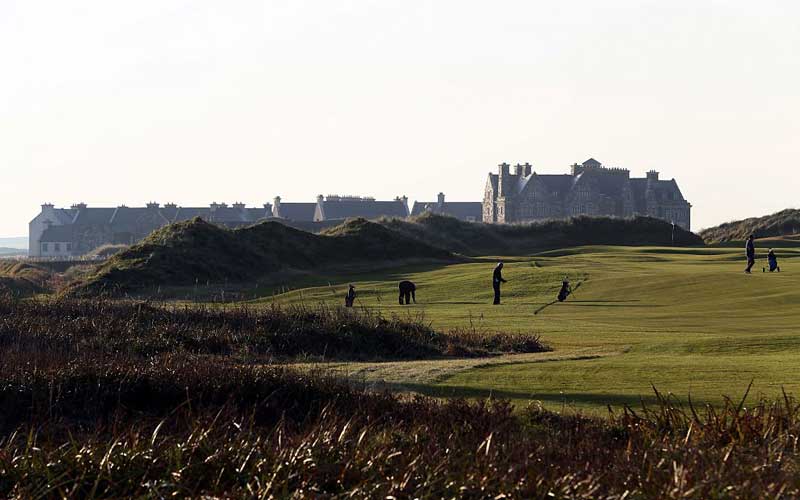 3
Shannon Airport also issued a statement after news of the trip was confirmed.
"Shannon has long since had a special relationship with the U.S., with every U.S. president having been welcomed at Shannon Airport since John F. Kennedy became the first serving president to visit Ireland in 1963. This visit will put Ireland at the center of world media attention and, as a result, it will create an opportunity to showcase the attractiveness of the west of Ireland, the Wild Atlantic Way and the strong U.S. FDI located at Shannon.
"This visit and the fact that our Taoiseach [Prime Minister] will meet with President Trump at Shannon reflects again Shannon Airport's place in Irish-U.S. relations. We've had that since Shannon became the first European gateway airport all those years ago and today have it through direct services to the U.S. that support the huge tourism industry and the U.S. multinational presence in this region."
Here is footage of, literally, the red carpet being rolled out for Donald Trump, the last time he visited the west of Ireland:
Read more: Remembering JFK's visit with Queen Elizabeth ahead of her meeting with President Trump