Rob O'Neill is credited with killing Osama Bin Laden in Pakistan in 2011
Rob O'Neill, the former Navy SEAL credited with killing Osama Bin Laden in 2011, confirmed an account from Admiral William McRaven about the unusual way they identified the notorious terrorist after he was shot.
Read More: Osama bin Laden learned Irish justice in the end from Rob O'Neill
O'Neill was on Fox Business Network on Wednesday when host Neil Cavuto asked him about the historic raid on Bin Laden's compound in Abbottabad, Pakistan Earlier in the week, Adm. McRaven had spoken with Cavuto about the mission to take down Bin Laden.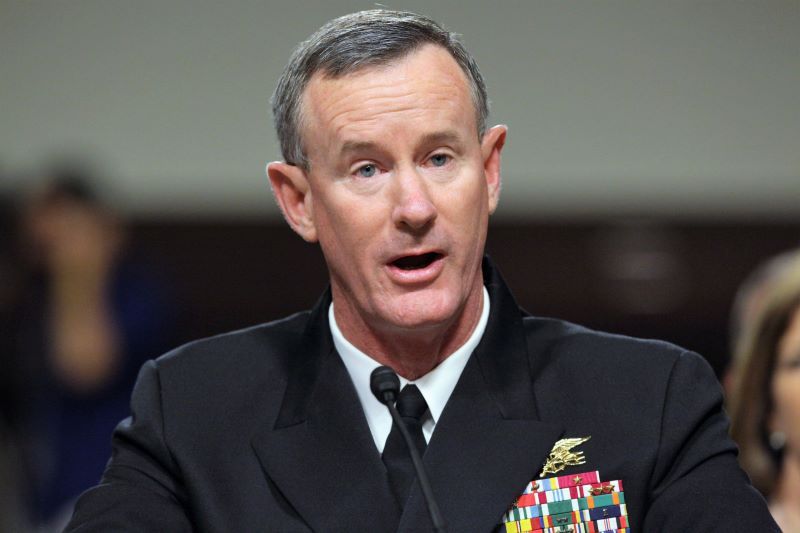 4
On the night of Bin Laden's death, then-President Barack Obama asked Adm. McRaven via video conference if he was they had gotten the right person, to which Adm. McRaven said he wouldn't be sure until he could identify the body himself.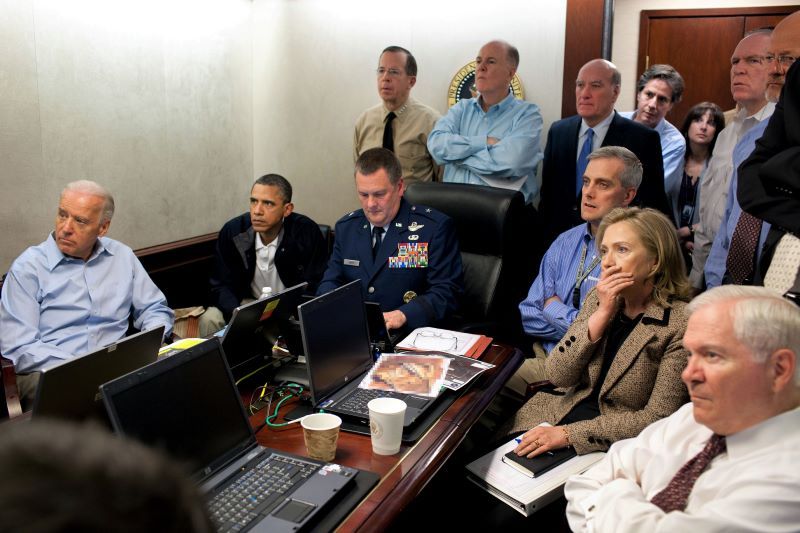 4
McRaven drove to the nearby airfield where the Navy SEALs were arriving with Bin Laden's body from Pakistan.
McRaven recalls: "He [Bin Laden] had taken a couple rounds. The beard was a little shorter than we expected, but I knew he was about 6ft4in."
"So I looked around and saw some young SEAL. I said, 'Son, how tall are you?' He said: 'Well, sir, I'm 6ft2in.'"
Adm. McRaven asked the young SEAL to lay down next to the body to compare the height. "First he had a kinda funny look on his face, but he quickly understood and, of course, the remains were a couple of inches taller."
"So I went back and reported to the president that we still needed to do some DNA but I was pretty certain it was Bin Laden."
In a moment of lightheartedness following an otherwise series night of events, President Obama said to McRaven: "We had $60 million for a helicopter, and you didn't have $10 for a tape measure?"
Later, President Obama would present Adm. McRaven with a plaque as a thank you for his service - but made sure to include a tape measure on it.
Watch Adm. McRaven speaking about the raid here:
Read More: Bin Laden killer named as Navy SEAL Rob O'Neill, Irish American from Butte, Montana
On Wednesday, former Navy SEAL Rob O'Neil, who is credited with shooting Osama Bin Laden, confirmed McRaven's account, saying: "The tallest guy we had there was one of our snipers and I think he was 6'2'' and so Admiral McRaven asked him to lay down next to Bin Laden's body—which he did and that was part of it."
Lots of odd stuff went down. https://t.co/OzF4MYFSrh #FoxBusiness #TheOperator

— Robert J. O'Neill (@mchooyah) May 22, 2019
O'Neill said the height confirmation was only a small part of identifying Bin Laden - DNA, as well as Bin Laden's own relatives, helped make the final conclusion.
O'Neill says he never had any doubt that he had, in fact, gotten Bin Laden: "I was sure going in - I was sure when I saw him. When I saw him standing up on two feet I recognized his nose… his beard was shorter and white."
"But no doubt in my mind when I saw him about four seconds later that we just got Osama Bin Laden."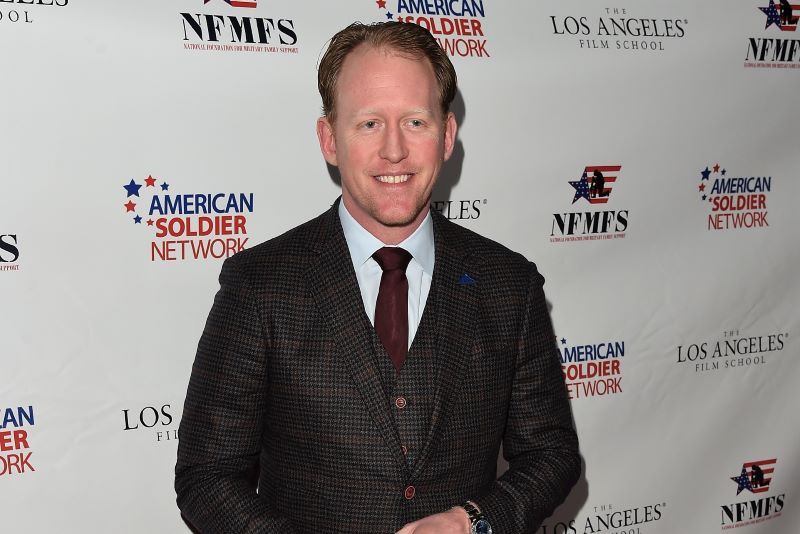 4
Read More: The American Taliban refused permission to live in Ireland after release
You can watch Rob O'Neil talking on Fox Business Network here: