John Walker Lindh, the American Taliban, will not be permitted to carry out his plans to live in Donegal following his release from prison due to the terms of his parole.
Walker Lindh qualifies for Irish citizenship through his paternal grandmother and had previously expressed a desire to move to Ireland following his release after he obtained citizenship in 2013.
However, having served 17 years of a 20-year sentence for supporting the Taliban, one of the conditions of Walker Lindh's release is that he is not permitted to live outside the US, which would appear to put paid to his plans of moving to Ireland.
The Irish Department of Justice had given no indication that they would prevent the American Taliban from entering the country, stating that Irish citizens are not subject to immigration control. That now seems to be irrelevant, temporarily at least, with the announcement that Walker Lindh cannot leave the US during his three-year probation period.
Read more: American Taliban fighter plans to move to Ireland on release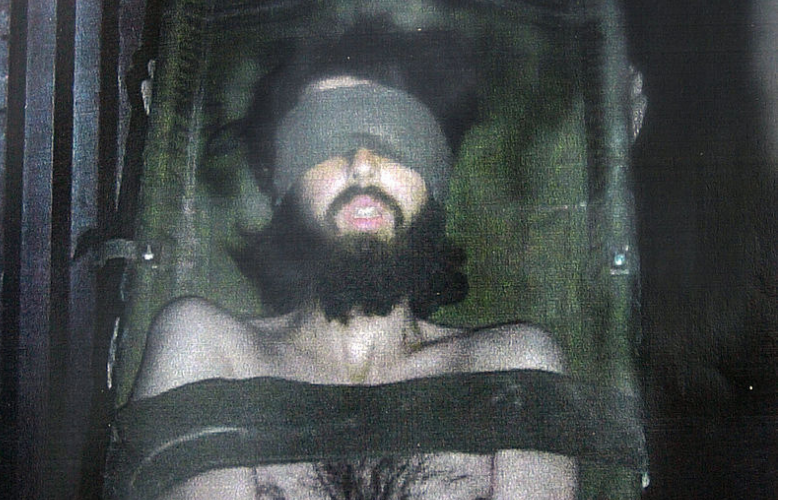 2
The case of Walker Lindh is one of the most infamous in America's fight against terrorism due to his American citizenship. The California native converted from Catholicism to Islam at the age of 16, before moving to Yemen just a year later, three years before the attacks on September 11.
He moved to Pakistan in the year 2000 where he trained as a Taliban volunteer prior to his capture in Afghanistan a year later at the age of 20.
Upon his capture in 2001, Walker Lindh claimed that he was Irish in order to avoid further problems with the CIA.
Read more: ISIS sympathizers used to meet in the Wicklow Mountains
He was the "American Taliban" captured during the invasion of Afghanistan in 2001. On Thursday, John Walker Lindh is scheduled to leave federal prison, released on probation after serving 17 years of a 20-year sentence for providing support to the Taliban. https://t.co/WqGcIS5P1t

— The New York Times (@nytimes) May 22, 2019
While detained in Afghanistan, Walker Lindh was involved in a vicious and violent prison uprising, which claimed the first American casualty of the invasion of Afghanistan. CIA officer Johnny Spann was killed along with scores of foreign fighters at Qala-i-Jangi; only 86 prisoners survived the uprising and more than 300 prisoners were killed.
Walker Lindh was then transported to the US, where he was sentenced to 20 years in US Penitentiary Victorville in California. It has been alleged that he has not denounced radical Islam ideology and that he has made inherently pro-ISIS comments to reporters.
I wrote this letter to @POTUS asking that the early release of John Walker Lindh be stopped. He's going to be released on May 23, despite reports that he has continued to "advocate for global jihad." This is not a reformed prisoner... pic.twitter.com/HVOryefVIE

— Alison Spann (@newsgirlalison) May 21, 2019
A document released in early 2017 by the National Counterterrorism Center also claimed that Walker Lindh was as radicalized as he was back in 2001, while a Federal Bureau of Prisons intelligence assessment released in the same year claimed that he made supportive statements about the Islamic State.
It is unknown what Walker Lindh's plans are after he and his family refused to comment at his release earlier today.
Do you think Walker Lindh should be allowed to live in Donegal? Let us know in the comments section, below.