"Overtourism" in Dublin is reaching breaking point, it's time to address the congestion in Ireland's capital and look west to the wonderful sights, traditions, and products we should be supporting
The picture that went viral a few months ago of hundreds of climbers queuing to reach the summit at Mount Everest said it all.  Tourism is helping to kill the planet and is spoiling the most precious and unique places on earth.
If it's happening to somewhere as remote, inaccessible and dangerous as the highest mountain in the world, nowhere can be immune from the plague.
So-called "overtourism" has become a major problem everywhere, and Ireland is no exception. The explosion in tourist numbers internationally often makes the experience of visiting the most popular international destinations a mind-numbing ordeal rather than an uplifting pleasure.
Endless shuffling crowds overwhelm the key places everyone wants to see before they die.  And it's definitely happening here.
For many tourists, it's a sort of box-ticking exercise, whether it's seeing the Mona Lisa in Paris or the Book of Kells in Dublin.  They queue for ages, eventually get in for 10 minutes and take the selfie for their Instagram, before being ushered out to make space for the next group.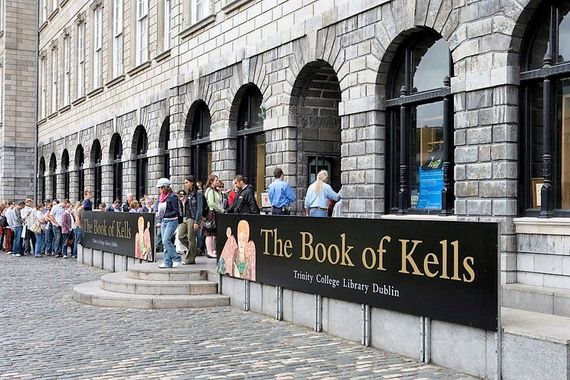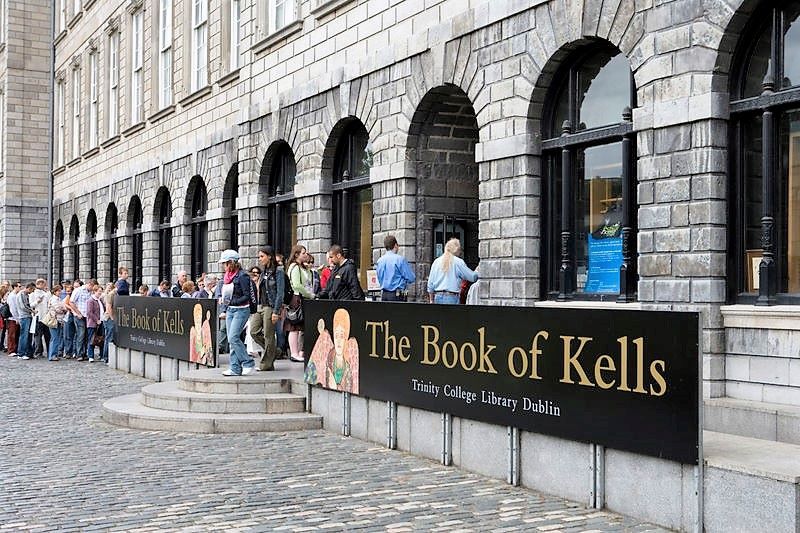 7
How much they understand and absorb of what they are seeing is anyone's guess.  And this is made worse by the necessity to package and manage the experience so that it is possible to cope with the huge numbers.  As well as selling them loads of themed merchandise on the way out, of course.
Nor is it just individual attractions like the Book of Kells where this happens.  Temple Bar in Dublin is a prime example of how a whole area can be turned into a sort of theme park and swamped.
7
The tourists buy their pints of the black stuff and wander around the bars, all of which are packed by other tourists in search of the elusive craic.  The streets are slippy with spilled drink and food litter.  Traditional music of doubtful quality and clichéd rebel ballads fill the air.  It's like a Celtic Disneyland.
The historic main avenue in the center of Dublin, O'Connell Street, is now tourist bus central.  Even the General Post Office, where the Easter Rising began, has been turned partly into a tourist attraction.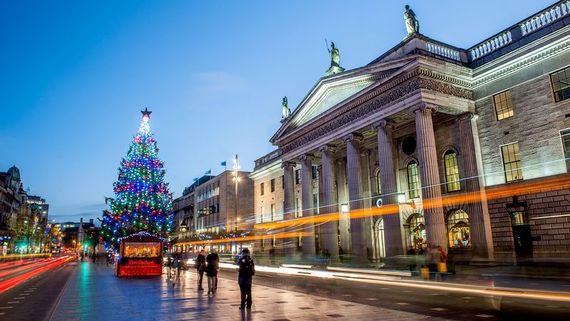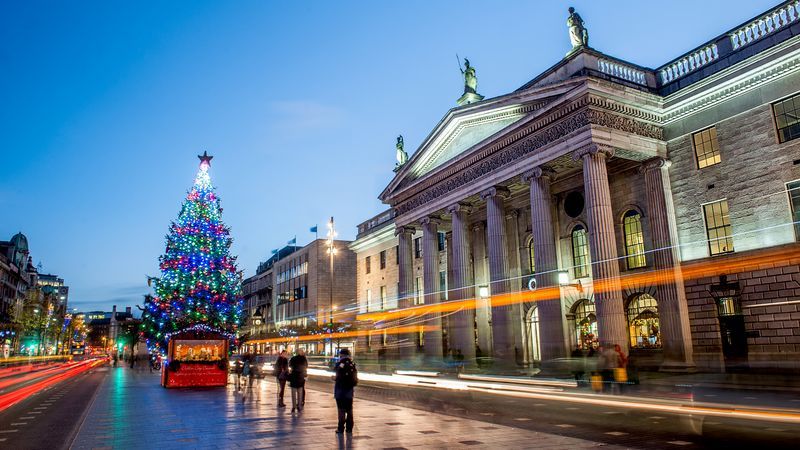 7
Nor is much respect shown by some tourists, like those who climb up historic monuments or drape themselves around the statue of James Joyce for pictures.  The number of visitors and foreign accents in the city center at the height of the season can be suffocating, making locals feel like extras in a movie.
Drastic steps have been taken in some cities in other countries to cope with overtourism.  Barcelona and Venice, where life has become difficult for many locals, have now introduced measures to reduce and manage tourist numbers.
Part of this has been restrictions on Airbnb, extra entry charges at peak times, spreading tourists into wider areas and across the year, and so on.
Paris has banned coach tours from the city center.  Dubrovnik is turning away cruise ships and Dublin Port is set to limit them.  Other cities are imposing extra peak season hotel taxes.  Even somewhere as remote as the Cliffs of Moher in Co. Clare has been forced to take this kind of action, doubling charges for coaches arriving at peak times.
The numbers involved in this global tourism explosion are extraordinary -- and that's before the new Chinese middle class, hundreds of millions of them, really get going.
The Guinness Storehouse, showing the history of the famous brewery as well as spectacular views over Dublin, last year had 1.7 million visitors.  The Cliffs of Moher, even though they are at the far end of the country, had 1.5 million visitors.  Last year we had 9.5 million tourists in Ireland and the number keeps going up every year.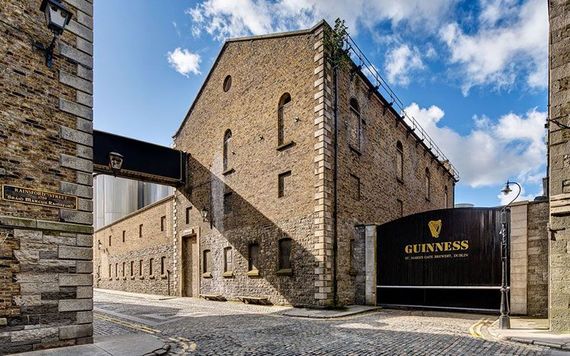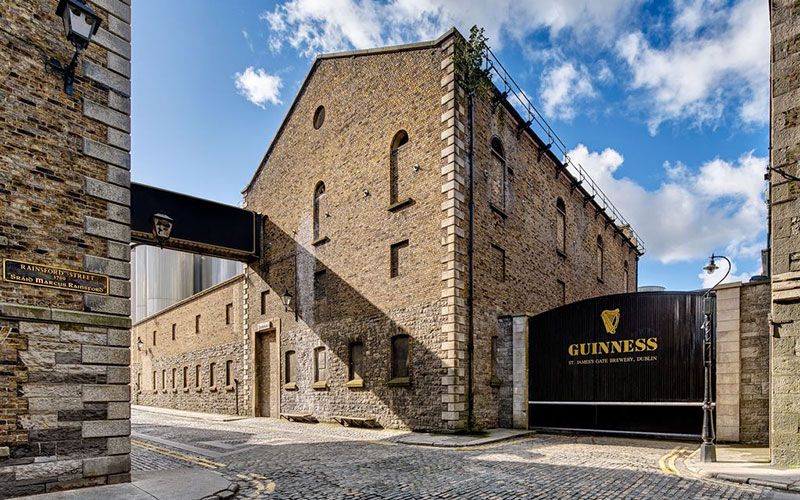 7
All of this represents huge business, of course, and is an important part of our economy.  Tourism revenue here last year was close to €5 billion and we don't want to kill the golden goose, particularly with dark Brexit clouds hanging over us.  
But all this comes at a cost.  How much tourism is too much?  And can we really manage to spread tourism out across the country so that we avoid turning the main attractions into no-go areas with overcrowding and endless lines? 
This is easier said than done.  The fact is that many tourists have a list they want to cover when they are here and would not appreciate being diverted elsewhere. 
High on the list will be Trinity College and the Book of Kells, the Guinness Storehouse, Temple Bar, the Lakes of Killarney, the Cliffs of Moher, Kerry, Dingle and Fungie the dolphin, music in Galway, the scenery in Connemara and so on.  Plus the obligatory visit to a pub, hopefully, to have a pint with the locals (although this can be difficult if most of the other customers are tourists as well).
Certainly in Dublin much more needs to be done to lessen tourist congestion, even if this is opposed by local business.  People who live here don't want to be permanently caught in a situation where footpaths in the city center are teeming with tourists all the time, where beggars congregate and buskers fill pedestrianized areas. 
The main answer is to spread tourism out across the country and raise the profile of less well-known places.  The Cliffs of Moher are spectacular, but so too are places in Donegal and elsewhere around the coast.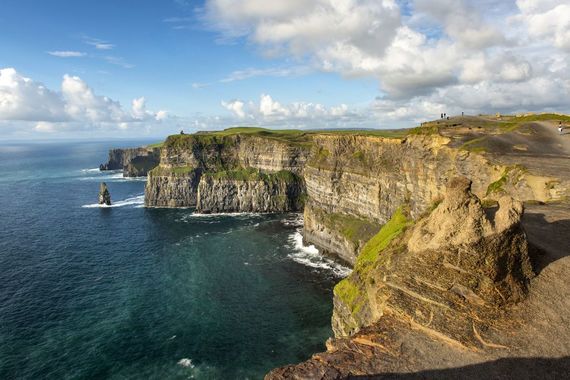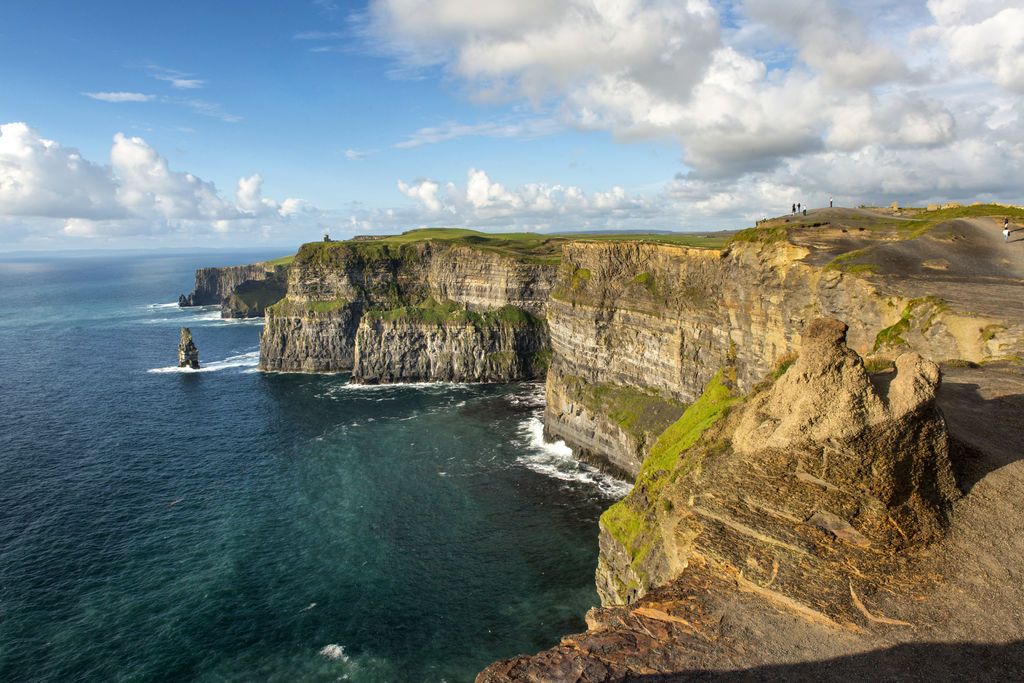 7
The success of the Wild Atlantic Way marketing campaign shows what can be done.  But we need to be doing much more of this, especially related to the Shannon, the Midlands, our bogs and wildlife, eco-tourism and farm stays.
There are sleepy villages all over the center of Ireland with quiet pubs where you can still have a pint with the locals and maybe even catch an impromptu traditional music session.
But there will have to be a stick as well as a carrot if this is to work.  That will involve restricting coach access to some of the top sites in Dublin and elsewhere, raising prices dramatically at peak times, and other measures.  It won't be popular with those who are doing very well out of tourism at some of the biggest attractions at the moment, but it will help ordinary people who have to live here.
Another aspect of the tourism business which is a source of annoyance and even embarrassment to people who live here is the amount of tat and rubbish that is sold to visitors in the "gift shops" which are all over Dublin city center and other top tourist destinations.
Made in China... no really!
There will always be a market for shillelaghs, leprechauns, and t-shirts with drunken messages; the trouble is most of it comes from China.  They often put the Made in China labeling in Irish -- sa tSin tir a dheanta!  Top marks to them for ingenuity, but it does nothing for jobs here.
Some of this stuff includes the traditional Aran cable knit sweaters beloved by the Clancy Brothers back in the day. Originally they were made in the Aran Islands and along the west coast.  These days many of the cheaper ones don't even come from Ireland. 
But it is still possible to get really good Irish knitwear that is made here, some of it even in the Aran Islands.  Last summer we spent a few days on Inishmeain, the middle island, which as well as being one of the most beautiful places on earth is also home to the small Inish Meain knitwear factory. 
7
With authentic yarns and designs inspired by the past, these are real fisherman style sweaters that are much in demand among fashion leaders around the world.  The prices are to match, of course, but these are lifetime investments (see the video on their website).
If your finances don't stretch that far, another name to watch for is IrelandsEye knitwear which makes similar pieces but at more affordable prices.  Again, all of the items are designed and made in Ireland in a family business on the north coast of Dublin.
Quite how they can produce such quality at their prices is a secret they keep to themselves. Again, worth checking out online.
These are just two examples of gift items that show the best side of Ireland and what we can produce.  And there are many others, although you won't find most of them in the "Irish gift shops" which prefer to bring in tat from an tSin.
The real answer to both overtourism and trashy Irish gifts is to make this country a premium destination at the top end of the market.  We have huge opportunities in this area as people everywhere become more environmentally conscious.
A holiday on a small working Irish farm can be an unforgettable experience, for example, particularly for families with young kids (and with the challenges agriculture here is facing over Brexit this could be important in the future).  
For all sorts of reasons that target should be our desired destination.  
If not to Dublin where would you send prospective tourists planning a trip to Ireland? Let us know in the comments section below.
Read more: Irish farmers living on the edge