A Dingle tourist favorite, the playful bottlenose dolphin has broken a historic record as the longest living solitary dolphin in world history
Fungie is officially the longest living solitary dolphin on the planet, according to a new marine study.
Fungie the dolphin, who has resided off the coast of Dingle, in County Kerry, for over 35 years is now middle-aged. The celebrity dolphin is a massive draw for tourist in the region as the friendly dolphin seems to relish putting on a show for visiting boats in the bay.
The Marine Connection Study, first launched in 2008, released the second edition of its Lone Rangers report, which lists 114 solitary whales and dolphins which interact with humans. The oldest record dates back to 109AD when a pair of dolphins in Tunisia befriended a young boy. While cases of whales and dolphins interacting with humans happen all over the world Fungie is the longest known solitary animal of his type, the Irish Examiner reports.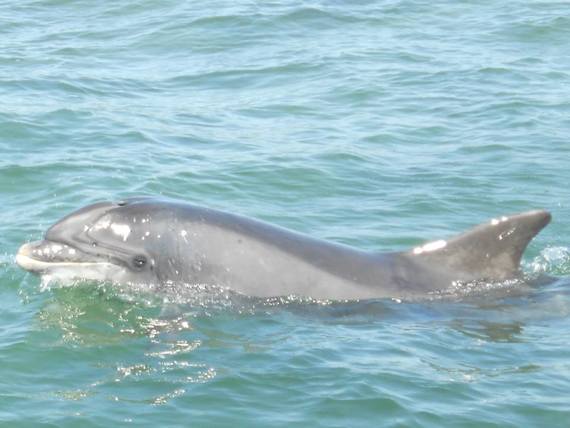 3
The Lone Ranger arrived to Dingle in 1984 and while he has been known to have fellow-dolphin visitors for some months and is often seen playing with passing pods of dolphins he always returns to interact with boats of tourists who come to visit or local fishermen who regularly check in on him.
Read more: Meet Ireland's most famous dolphin Fungie 
Marine Connection director Margaux Dodds said, "Fungie is a very engaging dolphin who has become an international phenomenon with people traveling from near and far just to catch a sight of this enigmatic marine mammal."
Below watch, a news report on Fungie where a local man describes the fact that while the Kerry dolphin often has fellow dolphin visitors he always returns to put on a show for tourists:
Fungie the Dolphin in Dingle
Fungie is surely one of best-known residents of County Kerry and an entire tourism industry has built up around the friendly dolphin.
He was first noticed in the area by the lighthouse keeper, in 1984, who noticed a bottle-nosed dolphin guiding fishing boats into the harbor. Less than a year later the dolphin was interacting more and more with people – whether at the harbor, in fishing boats or those swimming and paddling.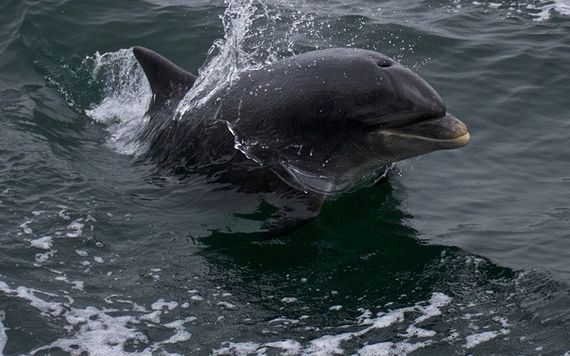 3
What's much-discussed is the playful animal's age. While the median lifespan for a bottlenose dolphin is between 8.3 and 17.4 years one has also been observed to live for at least 67 years. By local's estimations and given that when Fungie arrived to Ireland's shores he is at least 35 years old and could likely be headed to old age.
Truly one of a kind the there has never been recorded cases of Fungie interacting aggressively with the humans he chooses to interact with those he does seem to favor ladies. He's also the first and only dolphin who's been recorded interacting positively with humans in the wild in Ireland. Long may it last!
Have you had the pleasure of seeing Fungie in Dingle? Let us know your memories in the comments section below.
Read more: Spectacular shot of Fungie the dolphin leaping out of Dingle waters