New visitor figures reveal United States' enduring love affair with the Irish ancient manuscript with increasing celebrity visitors acting as a beacon for bookings.
Visitor numbers for the Book of Kells exhibition, located on the iconic Trinity College Dublin campus are increasing, and are expected to reach and exceed a million this year.
The worlds' fascination with Ireland's most ancient manuscript is no more evident than in the US, where visitor figures have been increasing over the past three years, making it the number one source of non-domestic visitors for the exhibition.  Figures have increased from 273,000 in 2016, to 306,000 in 2017.  2018 is already well on track to exceed that number.
Read more: Seven secret spots you missed at Trinity College Dublin
Veep visits
A number of factors are influencing this growth but the increase in the number of American VIP visitors and the fact that non-flash photography is now allowed in the nonpareil Long Room space has seen exponential growth in influential people sharing images and promoting the exhibition on their social feeds.
Most recently Veep, Seinfeld and Saturday Night Live star Julia Louis Dreyfus visited the Book of Kells sharing an image of the Long Room on her Instagram story with her 1.1 million followers.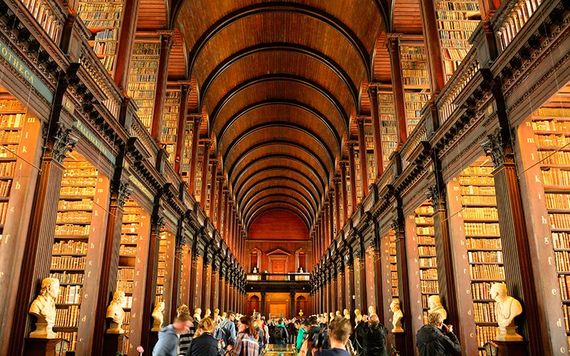 5
Just weeks before Prince Harry and his new bride, Meghan Markle, visited the Book of Kells during their first trip abroad as a married couple.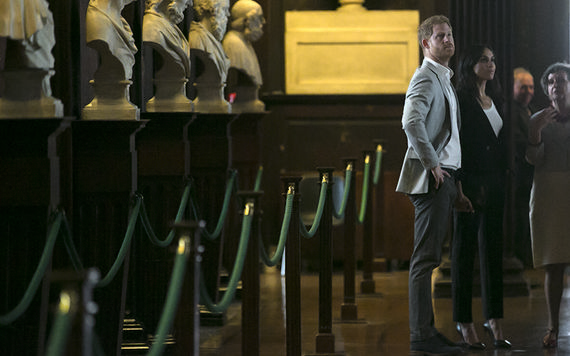 5
Read more: Three tours to take on your next vacation in Ireland
Americans are intrigued by the book 
Numerous other influential Americans have visited including former Vice President Joe Biden in 2017, President Jimmy Carter, Michelle Obama and Hilary Clinton.  
Other Book of Kells admirers have included Alanis Morissette, Marisa Tomei, Al Pacino, Bruce Springsteen, Johnny Cash, members of Fleetwood Mac, Jerry Hall, Mia Farrow, Julia Roberts, and Andie McDowall. 
5
A must-visit attraction
An insight into some of these VIP visits as seen through their own social media has helped to captivate the American audience and invoke increased interest in the Book of Kells as a must-visit cultural attraction when in Ireland.
Commenting on VIP Visits to the Book of Kells, Anne-Marie Diffley, Visitor Services Manager: "Over the years I met some extraordinary people visiting the Book of Kells, including the Emperor and Empress of Japan in 2005, a personal highlight was the Queen's visit in 2011 as it was such an historic moment.
"I always do my research and try to make each experience unique, when Mel Gibson visited we highlighted the unique blue pigment in the manuscript given his Brave Heart experience and the historical connection. 
Read more: Dublin and surrounding areas tours
5
"The Long Room is always a highlight for any visitor as it appeals to all the senses, you can always hear the intake of breath when people first see it. Since we have started allowing photography in the Long Room these images have become iconic all over the world. We have seen an increase in celebrities and VIP visitors taking selfies in the Long Room and posting them on social media which in turn is encouraging their followers to come and experience the exhibition for themselves."
Read more: Inside Trinity's Long Room library - more magical than Hogwarts
Here's a short documentary on visiting the Book of Kells at Trinity College Dublin:
Read more: Enjoy St. Patrick's Day 2019 in Dublin with CIE tours