Partner of murdered journalist Lyra McKee said Northern Ireland community remains too afraid to speak up about the crimes carried out by the IRA
Murdered journalist Lyra McKee's partner said she understands why people are afraid to speak out about the 29-year-old's killing.
Read more: Bomb intended to kill police found near to Fermanagh border
In an amazing acknowledgment of fear that still exists in some Northern Ireland communities, Sara Canning said people must understand the hold some groups have.
She told BBC Radio Foyle, "People can be afraid sometimes to speak up, and I understand that."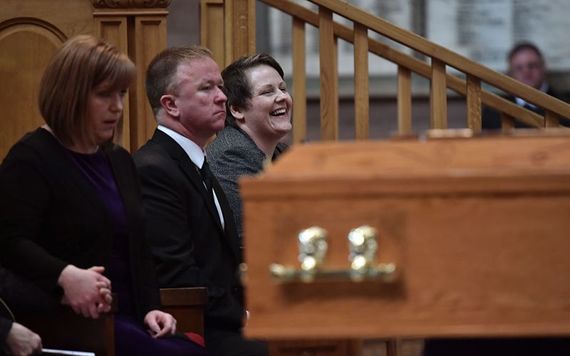 3
Dissident republican group the New IRA has admitted responsibility for the killing last April when McKee was shot dead by a bullet intended for a police officer in a nearby cordon during street rioting.
The murder in the Creggan area of Derry, where the freelance journalist had recently moved with the intention of proposing to her girlfriend Sara, was followed by a moving funeral attended by leading politicians from all communities and British and Irish government leaders Theresa May and Leo Varadkar.
Nine people have since been arrested and released in connection with the murder.
The suspected teenage gunman is believed to be in hiding, perhaps in the Republic.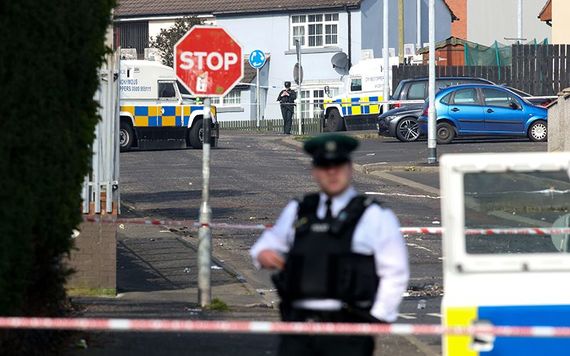 3
Canning said she is comfortable with the pace of the police investigation if it means the right person is imprisoned for the murder.
She said, "We live in Northern Ireland, we have seen how many miscarriages of justice there have been.  That's not something I want. I want the right person behind bars for the crime they committed."
PSNI Detective Superintendent Jason Murphy, who is heading up the investigation into the murder, said an intensive inquiry was continuing with excellent community support.
He added, "I recognize people living in Creggan may feel it's difficult to come forward to speak to police. I want to provide a personal reassurance that we are able to deal with these concerns sensitively."
Read more: British government expect violence to return to North with no-deal Brexit