The British government is set to create a hard border between Ireland North and South and expects violence may follow a top-secret document has revealed.
The dossier put together within the last month by the cabinet office warns of dire consequences with a no-deal Brexit and a three-month meltdown with food and medical shortages, and business chaos.
The London Sunday Times first reported the existence of the document and said the dossier issued under the codename "Operation Yellowhammer" was marked "official-sensitive" requiring security clearance on a "need to know" basis.
A senior Whitehall source said: "This is not Project Fear — this is the most realistic assessment of what the public face with no deal. These are likely, basic, reasonable scenarios — not the worst case."
5
The revelations include that the government expects the return of a hard border in Ireland as current plans to avoid widespread checks will prove "unsustainable"; this may spark protests, road blockages, and "direct action".
By direct action they plainly mean violence returning to Northern Ireland border areas if the hard border goes ahead.
Keep up-to-date with Brexit news on IrishCentral here
Sinn Fein's Northern leader Michelle O'Neill slammed the British position.
"The consequences of a no-deal Brexit will result in a hard border which threatens our hard-won peace and undermines the political and economic progress of the past 21 years enjoyed across the whole island, but particularly in border communities which have been transformed.
"It will have devastating effects for the island of Ireland and our people, businesses, farmers, workers, and communities.
"The British Government is dealing with the North of Ireland and the peace process as though it's a commodity and it is a reckless, dangerous approach to take and one which must be opposed by the EU27, US Congress and those who value the progress of the past 21 years in Ireland."
5
Fianna Fáil spokeswoman Lisa Chambers said: "This leaked document merely backs up all of the warnings that Ireland has been outlining about the fallout from a no-deal Brexit.
"Let me be clear, a no-deal Brexit would be catastrophic for the island of Ireland - this document catalogs a sector-by-sector impact on the UK, but there will also be huge implications for these areas in Ireland.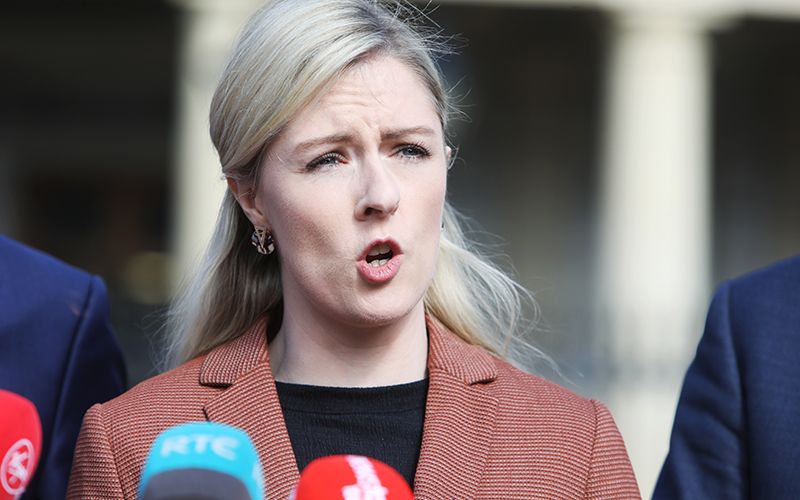 5
SDLP Leader Colum Eastwood stated, "Boris Johnson and his plans for a no-deal Brexit on October 31st are a threat to stability and prosperity on this island," he said.
"Following our meeting earlier this month, SDLP concerns that Johnson does not fully understand the complexities and fragilities of relationships in Ireland were confirmed.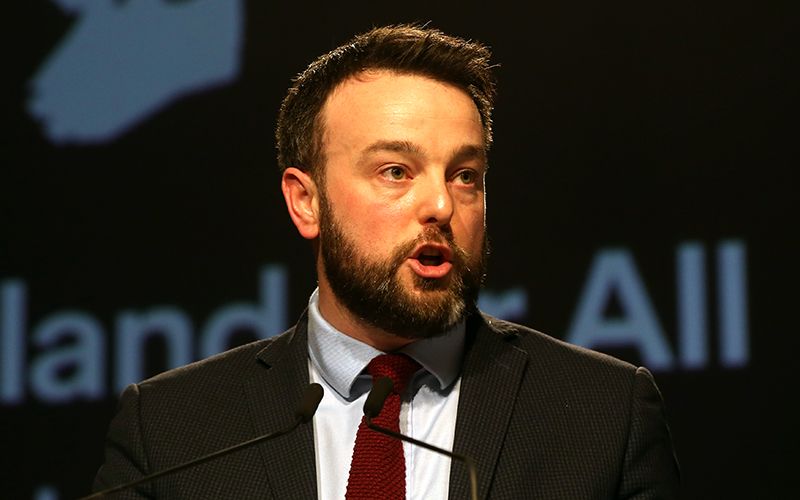 5
"The details in this leaked document now confirm that he doesn't care either. We know that a no-deal Brexit will result in food and medicine shortages. Now, by the British Government's own admission, we know that trade across the border will grind to a halt.
"This British Government, far from sending a clear message to Brussels, is sending a clear message to people and businesses in Northern Ireland - they are willing to sacrifice our economic, political and social wellbeing to please rabid nativists in their own ranks.
"This British Government has no mandate for a no-deal Brexit. If they refuse to reverse position, then they should call a general election and put it to the people."
Read more: Brexit Brits have gone quite mad