There has been no official reaction by Irish politicians to the exposure of a domestic dispute involving Tory Party leadership candidate Boris Johnson – but sources say Dublin ministers are re-evaluating just who they will be dealing with when British Prime Minister Theresa May is replaced next month
Until last Thursday evening 55-year-old Johnson was a hot favorite of the only two remaining candidates for the Tory leadership and May's job as premier.
But following a well-publicized argument between Johnson and 31-year-old girlfriend Carrie Symonds at her London apartment in the early hours of Friday morning, underdog Jeremy Hunt's campaign has made rapid improvement.
A Mail on Sunday poll of the general public showed Johnson was eight points ahead of Hunt last Thursday but three points behind him on Saturday.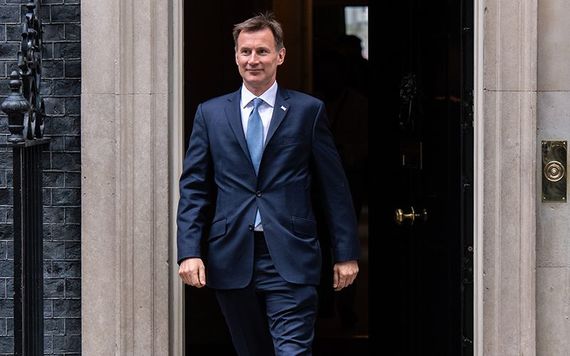 2
Read more: Tories would surrender control of Northern Ireland, poll shows
Johnson remained ahead among Conservative party members – the only people who will vote for the next British prime minister -- but his lead shrunk from 27 percent to 11 percent between Thursday and Saturday.
That's why Irish and European Union leaders are giving more time to studying the prospects of negotiations with 52-year-old Hunt. They already have some knowledge of dealing with him as he has been the foreign secretary for the past year in May's government.
Hunt began to whittle at Johnson's lead within hours of the bust-up with his girlfriend.
Neighbors Tom Penn and wife Eve Leigh, a New York-born playwright, both reported to be Tory haters and pro-Europeans, taped the dispute on a mobile phone and then passed the contents on to The Guardian newspaper.
They also called the police who arrived within minutes and made no arrests, reporting that calm had been restored in the apartment.
Read more: Historian says new Prime Minister must work to keep Northern Ireland in the UK
Their tape is reported to have recorded Johnson and Symonds shouting loudly with a background of plate-bashing and banging. Johnson was heard refusing to leave the flat. He used an expletive when he told his girlfriend to get off his laptop.
There was a claim from Symonds that Johnson, who was supposed to be on an alcohol-free diet, had ruined the sofa with red wine.
Johnson has refused to discuss the incident and Hunt accused him of being a coward and avoiding facing public scrutiny.
Hunt said Johnson was being "incredibly disrespectful" to party members by ducking live head-to-head television debates or one-to-one media interviews.
The two remain in the race following initial contests involving 10 candidates.  The winner will be elected by 160,000 members of the Tory Party in the final vote next month.
The newspaper to which Johnson contributes on a freelance basis, The Daily Telegraph, has reported that he plans to move Symonds into Downing Street with him. She is a PR guru who played a huge role in his campaign.
The paper also reports that Johnson plans to marry Symonds when his divorce to his second wife Marina Wheeler is finalized.
Who would you like to see take over as PM? Let us know your thoughts in the comments section below.
Read more: Irish language road sign ordered to be removed from home in Northern Ireland