Nearly three in every five Tories voting to elect a new prime minister are prepared to surrender control over Northern Ireland to ensure Britain leaves the European Union
In a YouGov poll of conservative and unionist party members released on Tuesday afternoon, 59 percent would prioritize leaving the EU even if it meant Northern Ireland breaking away from the rest of the U.K.
Fifty-four percent would accept the Tory Party "being destroyed" in order to secure Brexit, the process of departure by Britain from the EU.
Read more: Bill Clinton concerned about Brexit's impact on Northern Ireland
The survey found that 63 percent of members would be prepared to see Brexit take place even if it meant Scotland leaving the U.K.
YouGov, a British-based international Internet-based market research and data analytics firm, also found in its survey that 46 percent of Tories would be happy to see the Brexit Party's Nigel Farage as their new leader, although he is not a contender.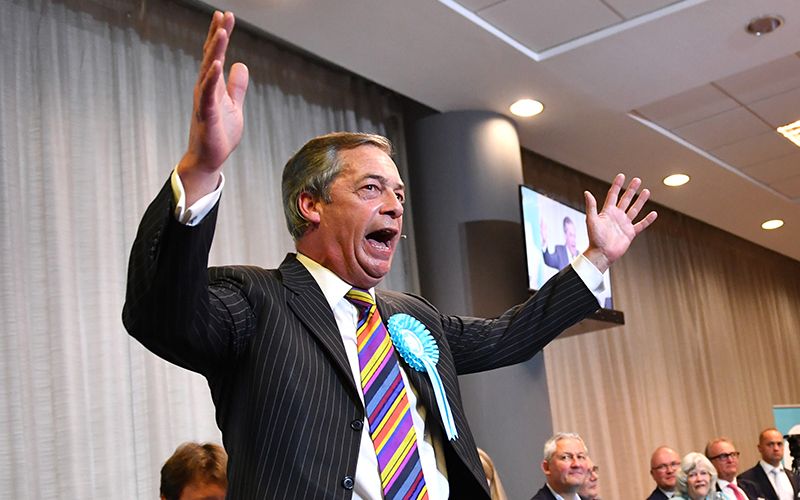 3
Meanwhile, the backstop in Brexit, the agreed deal to prevent a hard border in Ireland when Britain leaves the EU, faces uncertainty following a claim that at least two prominent EU leaders are prepared to renegotiate its existence.
Tory leadership candidate Jeremy Hunt claimed on Sunday that French President Emmanuel Macron and German Chancellor Angela Merkel have made "private" pledges they would reopen talks on a Brexit deal if he became prime minister.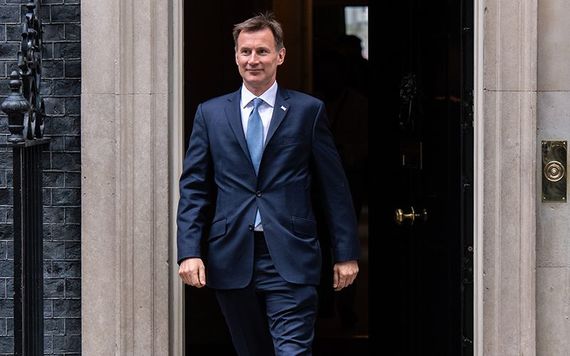 3
Hunt, who is foreign secretary under a British government now run on a temporary basis by Theresa May while her successor as prime minister is being chosen, is number three with the bookies behind the hot favorite, former Foreign Secretary Boris Johnson, to take over leadership.
Hunt confidently claimed on Sunday that both Macron and Merkel made private remarks to reopen the Brexit withdrawal agreement.  He claimed they were prepared to renegotiate deal that didn't need a backstop.
The agreement was struck last year between the EU and May but, despite EU leaders publicly declaring there can be no renegotiation, it three times failed to get the approval of the House of Commons.
That led to May's notice of resignation as Tory leader and prime minister and prompted the leadership battle which opened last week with 10 candidates.
The number was reduced to six after early voting and was due to drop further with voting on Tuesday, Wednesday, and Thursday of this week until it is down to the final two, with the overall winner expected next month.
Read more: Bloody Sunday soldier faces two charges of murder in August trial
Hunt's comments of private assurances from Macron and Merkel directly contrast with their recent public positions, where they insisted the agreement was not up for renegotiation.
"When you talk to European leaders, as I have as foreign minister, they want to solve this problem," Hunt told the BBC's Andrew Marr.
"If they would be approached by someone they would be willing to deal with, who has new ideas, they would be willing to renegotiate the package.
"They told me they are prepared to look at whether you could get much more detail on the future relationship. Potentially that could be legally binding so that you don't need a backstop."
He added, "I would never pretend that this is going to be easy but nor is it impossible."
Johnson, who refused to join the other five candidates in a Channel 4 debate on Sunday, but did appear in a debate on the BBC on Tuesday, said he was committed to Britain leaving the EU by the October 31 new deadline. He said the controversial Irish backstop problems could be solved by having checks away from the border.
Read more: Journalists describe traumatic aftermath after arrest for making N.I. massacre documentary