Soldier F will be charged with the murder of two men on Bloody Sunday
Old wounds from one of the most notorious atrocities of 'The Troubles' in Northern Ireland are set to be reopened in August when a former British soldier will be charged with the murders of two men and the attempted murders of four more on what became known as Bloody Sunday.
The families of the victims learned via letter on Monday that the man known as Soldier F, a former member of the Parachute Regiment, will be charged with the murders of James Wray and William McKinney in January 1972.
He will also be charged with the attempted murders of four other men during an attack by British soldiers on a peaceful civil rights march in Derry City which saw 14 unarmed nationalists lose their lives.
Inspired by television images of the Civil Rights protests in the United States in the 1960s, the Catholics had been marching for equal rights in a sectarian state at the time.
Read more: Bloody Sunday results in the death of 14 peaceful protestors on this day in 1972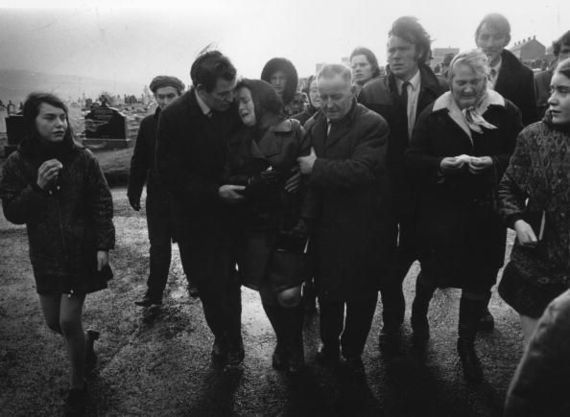 5
Families of the victims and survivors of the atrocity, which devastated the Bogside area of the city for years and hugely boosted recruitment to the Irish Republican Army (IRA), have welcomed the decision to hold the trial in Derry.
They believe that their 47-year campaign for justice has been vindicated by the news that Soldier F will face prosecution, although there were protests in support of Soldier F in London and Belfast when it was confirmed that he would face prosecution in April of this year.
At the same time, outrage was expressed in Derry that many of those responsible for one of the worst atrocities of 'The Troubles' will never be held accountable for what happened on January 30, 1972. Far more than one soldier was involved in the massacre of 14 innocent, unarmed people on a peaceful march.
Solicitor Ciaran Shiels, of Madden and Finucane Solicitors, confirmed the latest development in relation to the prosecution of Lance Corporal F on Monday afternoon. He represents the majority of the relatives of those killed and wounded on Bloody Sunday.
He said that the families had received correspondence from the Public Prosecution Service (PPS) of Northern Ireland, who confirmed that the court appearance will take place in Derry in August.
Read more: Bloody Sunday soldier charged with murder, Theresa May vows to defend him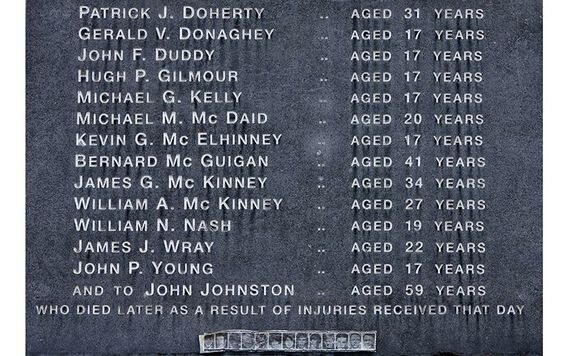 5
"Today the PPS have confirmed, in writing, to our client Mickey McKinney (brother of William McKinney) that additional material which had been outstanding from the PSNI was now timetabled to be provided to the Public Prosecution Service very soon," said Shiels.
"We have requested a timetable in relation to the prosecutions and we had previously made submissions that Soldier F should face criminal proceedings in Derry as it was in this city where the crimes we say he committed took place.
"We can now confirm that the Committal Papers for Soldier F's Preliminary Enquiry will be served on him and his lawyers in the next month, and further, that he will be summonsed to appear in Derry District Judges Court at a date to be fixed in August 2019."
Relatives and survivors had feared that pressure from military campaigners and Unionist politicians would result in the trial taking place outside Derry, perhaps in Britain.
In April, the Director of Public Prosecutions (DPP) announced that a person known only as Soldier F will face charges for the murder of two men, James Wray and William McKinney, and for the attempted murders of Joseph Friel, Michael Quinn, Joe Mahon and Patrick O'Donnell.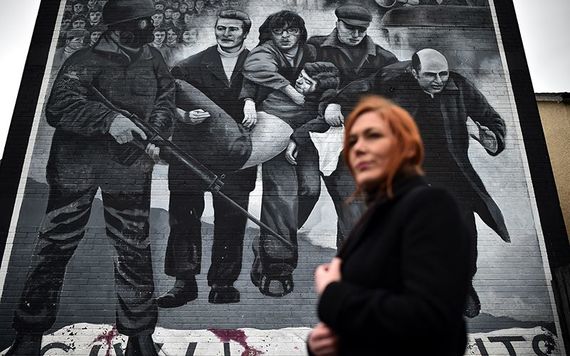 5
After it was confirmed that just one soldier would face prosecution for the massacre, bikers staged rallies in both Belfast and London to express their support for the former soldier, who is now in his 70s.
Parachute Regiment flags flew at the rallies, as supporters of the British Army were outraged that an ordinary soldier could face prosecution 47 years after the atrocity took place.
Campaigners also began an 'I Stand With Soldier F' campaign on social media, which added to the hurt of the Bloody Sunday families.
The shooting dead of innocent civilians on a Civil Rights march is widely accepted to have prolonged the conflict which claimed more than 3,500 lives in Northern Ireland.
Family members, who have campaigned together since forming the Bloody Sunday Justice Campaign 27 years ago, are still upset that only one former British soldier is set to face charges. There were 18 other suspects, including 16 former soldiers and two alleged members of the Official IRA.
Derry, the second city of Northern Ireland, had a Catholic majority and became a hotbed of resistance to British rule as the massacre of Bloody Sunday created a deep sense of hurt and injustice across the city.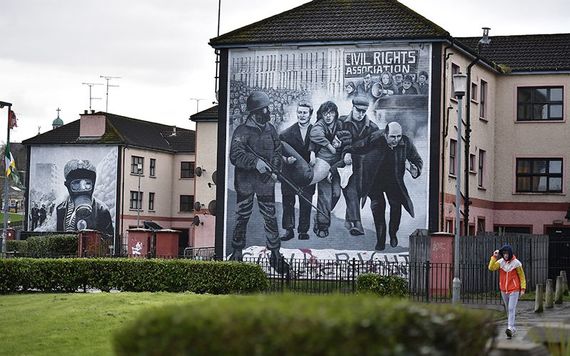 5
That hurt was compounded by a tribunal which attempted to explain away the actions of the British soldiers in 1972. Lord Widgery's now disgraced report, described by the victims as a "whitewash," found that the soldiers were fired on first and that some of those killed had been armed.
His findings were completely repudiated by Lord Saville's 2010 report, which found that those killed in Derry were innocent, the killings were unjustified, and the victims posed no threat to the soldiers.
The then British Prime Minister, David Cameron, described the deaths as "unjustified and unjustifiable" when he issued an emotional apology on behalf of the British people to the families and survivors in 2010.
"Bloody Sunday was not just a wanton act carried out by a trained army against defenceless civil rights activists. It also created a deep legacy of hurt and injustice and deepened and prolonged a bloody conflict unimaginable even in those dark winter days of 1972," he told the victims and survivors.
"Everyone deserves justice, including those whose loved ones were murdered by the British state. There can be no statute of limitations used to deny justice, no new laws to protect state killers."
The people of Derry will now feel that, at last, they will see some sign of justice for the victims and survivors when Soldier F finally appears before Derry District Judges Court in August.
Journalist Ciaran Tierney won the Irish Current Affairs and Politics Blog of the Year award at the Tramline, Dublin, in October 2018. Find him on Facebook or Twitter here. Visit his website here - CiaranTierney.com. A former newspaper journalist, he is seeking new opportunities in a digital world.
This article was submitted to the IrishCentral contributors network by a member of the global Irish community. To become an IrishCentral contributor click here.