Former British Parachute Regiment soldiers, now elderly, could face murder charges over the 1972 Bloody Sunday killings in Derry.
On March 14, Northern Ireland's Public Prosecution Service (PPS) will announce whether any of the former soldiers will face charges in connection with the January 1972 shooting of 14 men at a protest march, the Belfast Telegraph reports.
The soldiers, now in their 60s and 70s, could spend the rest of their lives in prison.
Read More: Bloody Sunday results in the death of 14 peaceful protestors on this day in 1972
In 2010, the Saville Inquiry determined that all those killed or injured that day were innocent.
Prime minister David Cameron issued an official apology in the House of Commons, calling the shootings "unjustified and unjustifiable."
In 2012, the PSNI launched a murder investigation, passing the files to the PPS in 2016.
The police concluded that charges could be brought against 18 former soldiers.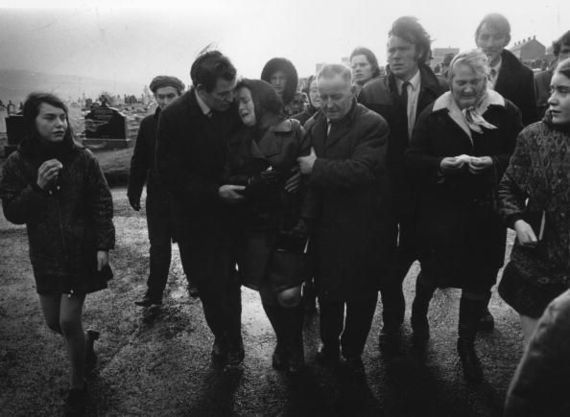 2
Johnny Mercer, a Conservative MP and former Army captain, said it was "outrageous" that veterans could be charged so many years after the event.
"What is the point in prosecuting soldiers almost half a century after the events who have been through an investigation on these events already?" he said.
"I think the British public will take a dim view of a decision taken to charge veterans some 47 years after the event."
Regina McLaughlin, whose father Gerry McKinney was killed on Bloody Sunday, said: "What's the point in putting them in jail? Their children and grandchildren are going to lose them, just as I lost my daddy.
Read More: What does Bloody Sunday Derry stand for today?
"I do want them to be prosecuted just to show that they didn't get away with it. These soldiers are old men now. They are dying, and some of them are dead already."
A PPS spokesperson said: "This is a wholly speculative article which is likely to cause significant and undue distress to the Bloody Sunday families.
"The PPS is currently making arrangements for the communication of its decisions to all parties on March 14 2019. We will not be providing any information in relation to prosecutorial matters in the intervening period."