Tanaiste Simon Coveney said that Ireland will work with Boris Johnson or whoever wins the Conservative Party leadership contest in Britain – including a contender who has admitted taking cocaine – to deliver the best Brexit outcome
Coveney was speaking in Cork, where former U.S. Secretary of State John Kerry was the keynote speaker at a vital climate conference on Monday.
Coveney warned that Ireland could not get involved in the Tory leadership battle launched with 10 contestants on Monday after Theresa May formally resigned on Friday.  She will continue as caretaker prime minister of Britain until her successor is chosen in late July.
Read more: Next Tory leader, Brexit and what it means for Ireland
Coveney also warned that the next head of the British government will find the Brexit deal hammered out last year between May and the European Union is not open for renegotiation, no matter what some leadership contenders may claim.
Former British Foreign Secretary Johnson, who has kept an unusually quiet profile as contenders launched their campaign, remains the favorite to win the post.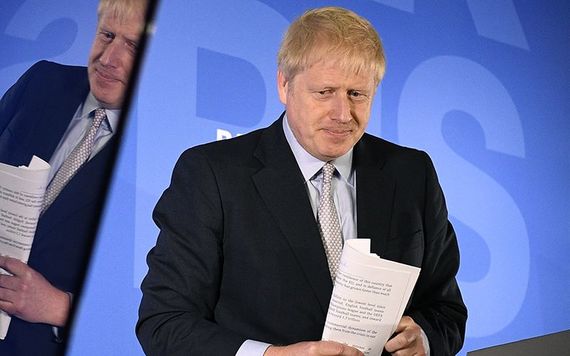 5
The first round of voting takes place on Thursday in a series that will eventually leave only two candidates in the final voting contest.
Environment Secretary Michael Gove was one of the principal contenders before his campaign was hit in recent days by revelations that he used cocaine before entering politics.
Read more: Thank you Trump! The Irish border is not like the US Mexican border
He admitted on The Andrew Marr Show on BBC television that he took cocaine "several times" around 20 years ago when he was a journalist.
He said he didn't think it became a habit and added he was fortunate not to go to prison over his drug use. He said, "Yes, it was a crime, it was a mistake. I deeply regret it."
Gove, who served as justice secretary in 2015 and 2016, said that if he was elected prime minister he believed he would be able to travel to the U.S.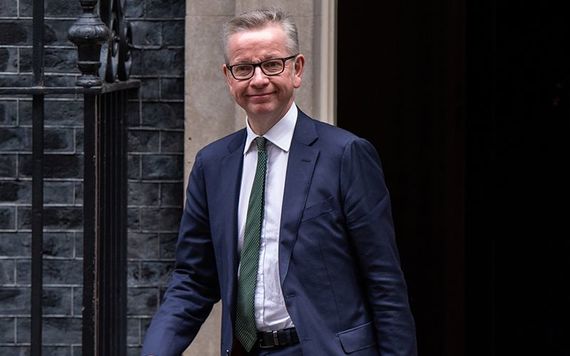 5
Johnson admitted in a TV appearance 14 years ago being offered cocaine but suggested he had not actually taken it. He said, "I think I was once given cocaine but I sneezed and so it did not go up my nose. In fact, I may have been doing icing sugar."
The Irish Independent has reported how the 10 contenders for the Tory leadership propose to deal with the backstop, the controversial deal intended to guarantee the Irish border remains invisible.
Keep up-to-date with Brexit news here
Gove said a dedicated minister would be appointed to search for alternative arrangements for the Irish border.
Matt Hancock, British health secretary, wants to set up an Irish border council to investigate how technology can help solve the issue.
Mark Harper, the former chief whip, will seek another Brexit extension to negotiate changes to the backstop.
Jeremy Hunt, the foreign secretary, believes there is a chance to renegotiate the backstop but is prepared for no deal.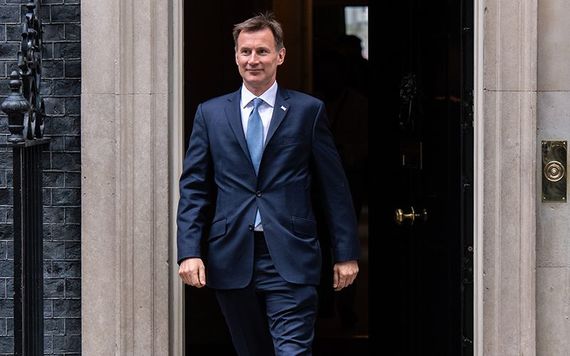 5
Sajid Javid, home secretary, would prefer a deal if possible.
 Johnson, a long-time critic of the backstop, has said he would replace it with "alternative arrangements."
Andrea Leadsom, ex-leader of the House of Commons, has a plan that includes a "no deal" deal to be agreed at a summit in Dublin and Belfast in September.
Esther McVey, former work and pensions secretary who is a hardline Brexiteer, has argued that if faced with no deal the EU would move away from its fixed position and remove the backstop and negotiate a free-trade deal.
Dominic Raab, former Brexit Secretary, wants the EU to ditch the backstop. If the EU doesn't give in he is prepared to walk away with no deal by the October 31 deadline.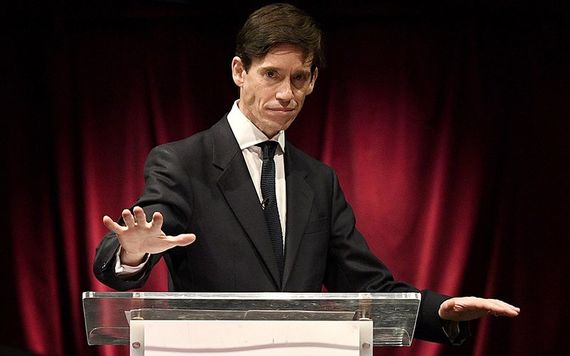 5
Rory Stewart, international development secretary, says the border cannot be ignored and accepts there is no evidence the EU will agree to alternatives to the backstop.