Top athletes and actors, as well as leading personalities in other careers, have asked the Irish government to defend the rights of citizens north of the border and to attempt to end the uncertainty of Brexit and the deadlocked power-sharing agreement.
Derry-born soccer international James McClean, who this week continued to reject pressure from football fans in England to wear a poppy remembering the military dead in world wars -- proclaiming "I'm a proud Fenian" -- was on a list of more than 1,000 names from across Ireland who have sent a letter to Taoiseach Leo Varadkar.
So, too, were film star Adrian Dunbar from Enniskillen and Dublin-based film director Jim Sheridan, nominated in the past for six Oscars.
Actor Ciaran McMenamin and Sands family folk musicians Tommy and Colum also signed the letter, a copy of which was published in a two-page advert in the Irish News on Monday.
Exclusive: Irish people want a United Ireland, see a referendum in the next 10 years
It's the third letter from leading figures to the taoiseach in the last 12 months.  Two earlier letters were sent by people describing themselves as nationalTaoiseachhe North and in the Republic.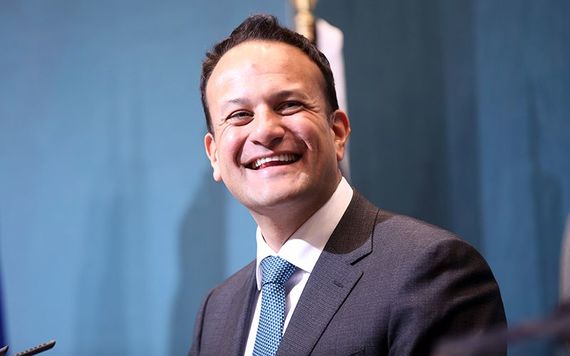 3
The latest letter, an all-island endeavor, welcomes Varadkar's pledge to defend the interests of Irish citizens living in Northern Ireland through the Brexit process but blames the Stormont power-sharing impasse, which has seen the absence of devolved government for almost two years, for "denying" certain "rights" to people north of the border.
It highlights Democratic Unionist Party (DUP)opposition to same-sex marriage and an Irish Language Act as two key issues of concern.
The letter adds, "As you know these rights are now taken for granted by citizens in other parts of these islands.
"The British Conservative government has rendered itself unable to effect any progress on these rights issues due to its dependence on the DUP.
 "Brexit threatens to deepen the rights crisis and there is a real danger of serious erosion of current guarantees."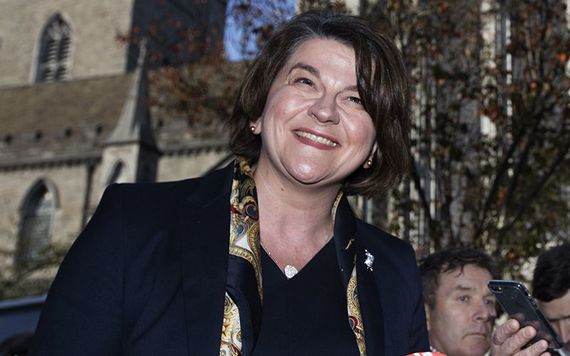 3
On Brexit, the letter raises concerns about access to free healthcare in EU countries, a potential hike to the cost of attending university in the Irish Republic, and the fact that Irish citizens living in Northern Ireland will no longer be represented in the European Parliament.
The letter continues, "There is a very real potential that partition could be reinforced, and our country and our people further divided.  This is a source of grave concern to all of us.
"We, as Irish citizens, urge you to adhere to your commitment that we would 'never again be left behind by an Irish government' and to redouble your efforts, and the efforts of your government, to ensure that our rights are protected."
Meanwhile, as EU sources said, an imminent deal was unlikely because of divisions within the British Cabinet.  Varadkar told British Prime Minister Theresa May that Ireland cannot allow Britain to decide on its own if there will be an end to the controversial backstop plan at the heart of the Brexit talks impasse.
The backstop is a position of last resort, to protect an open border on the island of Ireland in the event that the U.K. leaves the EU without securing an all-encompassing deal.
In a hastily arranged phone-call between Varadkar and May, he told her Ireland was prepared to consider "a review mechanism" for the backstop but that he couldn't allow the U.K. to unilaterally decide when to terminate the backstop.
An Irish government statement said, "He recalled the prior commitments made that the backstop must apply 'unless and until' alternative arrangements are agreed.
"They both expressed the hope that the negotiations could conclude in a satisfactory manner as soon as possible."
Earlier, Varadkar said a three-month time limit on the backstop "isn't worth the paper it's written on" and that the U.K. is in many ways "a divided kingdom."
Varadkar was responding to a report that Britain's Brexit secretary Dominic Raabhas privately demanded the right to pull Britain out of the EU's proposed Irish backstop after just three months.
Read more: New Irish doc "A Mother Brings Her Son To Be Shot" confronts paramilitary shootings