A former top British diplomat has claimed that Prime Minister Boris Johnson is building an "English national party" which could win a snap general election, after which he would abandon Northern Ireland's Democratic Unionist Party (DUP)
The DUP's 10 MPs at Westminster currently prop up Johnson's Tories with a wafer-thin majority in government.
The ex-diplomat, Jonathan Powell, Britain's chief negotiator in the talks that led to the Good Friday Agreement, told the Marian Finucane Show on RTE Radio that after a general election win Johnson will abandon the DUP and there could be a border in the Irish Sea.
Read more: Why Britain still can't treat Ireland as an equal
Powell, who was former British Prime Minister Tony Blair's Downing Street chief of staff for 10 years, told Finucane that he believes Johnson is pursuing a Canada-style free trade agreement with the European Union after leaving the bloc.
That would mean Britain being outside the Single Market and the Customs Union, with Northern Ireland as a separate entity reverting to the backstop.
The backstop is the deal to maintain a soft Irish border after Brexit which was agreed between former British Prime Minister Theresa May and the EU but which several times failed to win the approval of MPs at Westminster.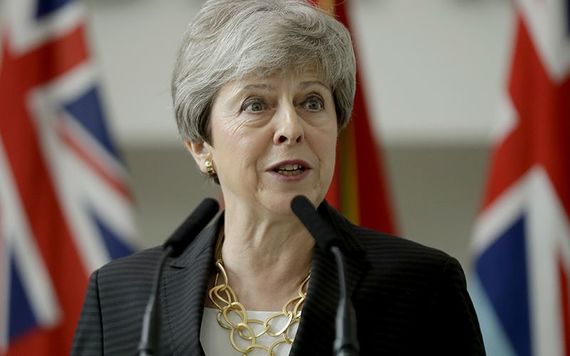 4
It prompted May's resignation and Johnson's declaration on arrival in Downing Street two weeks ago that Britain will exit the EU by Halloween without a divorce deal.
Concerns of a no-deal Brexit and the growing probability of a general election after the October Brexit deadline kept the pound sterling subdued this week.
Johnson's spokesperson repeated on Monday, "The U.K. will be leaving the EU on October 31, whatever the circumstances. There are no ifs or buts."
Powell, in his interview, assessed that Johnson has only two options – for the EU to back down and scrap the backstop or to call a general election to shore up his own mandate.
Keep up-to-date with Brexit news on IrishCentral here
As the EU was unlikely to back down, Johnson had a "good chance" of winning a majority in Westminster if the U.K. goes to the polls, unless opposition parties came together to form a pact.
He would be no longer be reliant on the DUP for support and he would seek a Canada-style trade agreement.
Powell said, "There would definitely have to be special measures for Northern Ireland in that case and there would definitely be a border down the Irish Sea."
Powell's reflection on Johnson's plan to abandon the DUP came as right-wing elements of the British Press stepped up a campaign to blame Taoiseach Leo Varadkar for supporting the backstop -- they ignored the reality it was introduced by May -- and the hold-up to Britain's exit from the EU.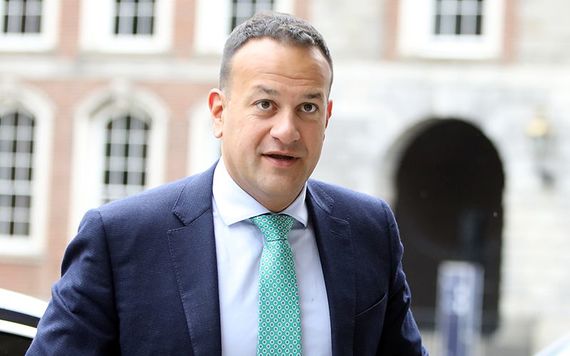 4
 The reflection was also partly echoed by Sinn Fein Member of the European Parliament Martina Anderson at a national hunger strike rally in Strabane, Co. Tyrone, on Sunday.
Anderson told several thousand people commemorating republicans who died on hunger strike that she had some advice for the DUP.
She said, "Britain has no friends - it only has interests. It is currently indulging you because you serve Brexiteer interests in the life of this British Parliament.
"But do not get carried away. If circumstances change, if it suits the British government, it will ditch you. You can be sure of that."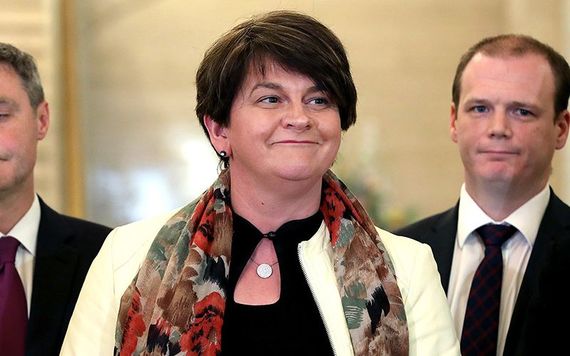 4
Former IRA member Anderson used a well-known IRA slogan during her speech, "tiocfaidh ar la" (our day will come).  Her declaration drew angry reaction from unionists.
DUP deputy leader Nigel Dodds, one of the MPs propping up Johnson's government said, "Sinn Fein sends a mixed message to the next generation.  From one side of their mouth they say 'bombers in 2019 are bad' but at the same time speak from the other side to say 'bombers in 1972 were good.
"Their eulogies of people who believed in, and in some cases were convicted of, terrorism stands in stark contrast to the dignity of innocent victims who lost loved ones as a result of bombs and bullets."
Read more: 45 GOP senators pledge to support British over Irish if no-deal Brexit