Senator Tom Cotton and 44 US Senators have made clear they will support Britain over Ireland on a no-deal Brexit if it happens.
Senator Tom Cotton (R-Arkansas), who blocked an Irish visa bill, has written a strong letter of support signed off on by 44 other Republican senators to new British Prime Minister Boris Johnson pledging to do all they can to help if a no-deal Brexit goes ahead.
"If Britain leaves the EU with no deal, we will work with our administration, your government and our friends in the EU to minimize disruptions in critical matters such as international air travel, financial transactions, and the shipment of medicine, food and other vital supplies," Cotton wrote.
Read More: These pictures highlight just how difficult a Brexit hard border would be
His pro British stance in the event of a no-deal Brexit will put him and the GOP senators in direct opposition with the Irish government supporters in the Congress. Speaker Nancy Pelosi and Ways and Means Chair Ritchie Neal have vowed to block a trade deal if there is a no-deal Brexit and an attempt to restore the border. Cotton does not even mention the Irish border issue.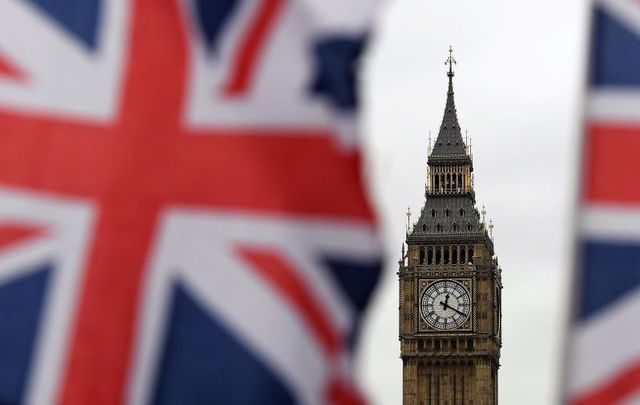 2
Cotton has adopted a hostile approach to Irish issues, refusing to meet with Irish leaders when they are in Washington and single-handedly blocking an E3 visa bill which would have given 5,000 visas a year to Ireland.
The London Sunday Times notes that "The senate intervention is a boost for Johnson, who has faced warnings from Nancy Pelosi, the Democratic Speaker of the House of Representatives, that the lower house of Congress would block a trade deal if Britain left the EU in a way that left a hard border between Northern Ireland and the republic."
Read More: Direct rule would be imposed on Northern Ireland in no-deal Brexit
Both houses of Congress would have to agree a trade deal for it to be ratified.
Churchill fan Cotton said the wartime British leader had the heart of a lion, and he 'had the luck to be called upon to give the roar' during their finest hour.
"Best wishes in the days ahead for every success in giving the roar for what we're confident will be another very fine hour in the long history of your lion-hearted people."