New Tory leader in for rude awakening as Brexit deadline looms and the British government heads towards disaster.
"Bollocks to Brexit" is the slogan of the Liberal Democratic Party in Britain to which we can ad bollocks to Boris too.
Britain has a new leader, a fabulist once fired from a journalism job for making up quotes.  He may still be in a fantasy world with his little Englander rhetoric.
Boris Johnson may well be the last British prime minister if he goes for a no-deal Brexit as he has threatened.
His solution appears to be to bring back the Irish border, despite the fact that the European Union will never agree to that, nor will the Irish government.
Johnson is Trump written small, a political opportunist with no credo other than what's good for Boris. He is clueless on policy.
Sir Alan Duncan, his deputy minister when Johnson was foreign minister, resigned on Monday, saying Johnson was "the last person on Earth who would make any progress in negotiating with the EU at the moment."
That's from someone who worked next to Johnson and realized he's an empty suit.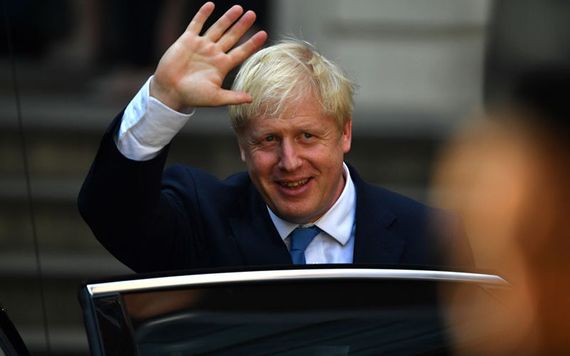 4
When it comes to Brexit, Johnson has no real conviction.  He infamously had two columns ready -- one for and one against -- as the 2016 Brexit vote came close.  He decided opposing Britain's membership in the EU would be the better career move.
Scottish nationalists and Irish nationalists know that both their countries voted handsomely to stay in Europe. The only way they can possibly stay in Europe is if they separate from England.
Scottish leader Nicola Sturgeon has already made clear that she will seek a new referendum on leaving the U.K. if Johnson does a no-deal Brexit when the deadline comes on October 31.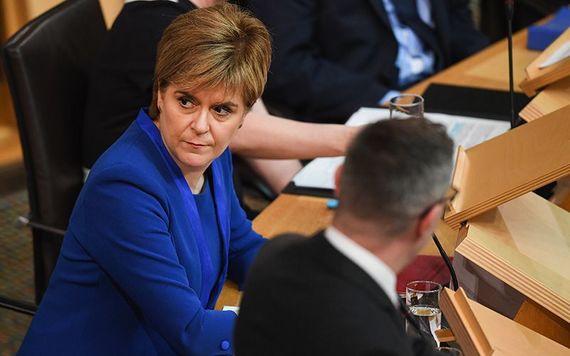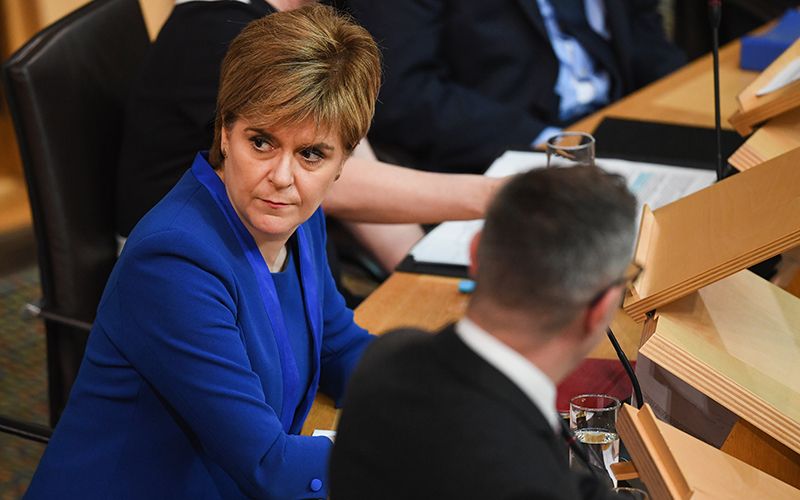 4
Scotland voted to stay in the U.K. in a referendum in 2014 after emotional pleas to remain by the English. The ink on that deal was hardly dry before the English demanded they go their own way on Brexit and ignore Scottish sensibilities.  A six-point swing from 2014 would do it.
In Ireland, sometime in the next decade, a referendum on Irish unity is likely to take place. If Johnson does the dirty on the Irish, expect a very strong united Ireland vote.
4
Demographics are destiny in the North, and there will be a growing nationalist majority and increasing numbers of moderate unionists perhaps ready to consider uniting.
Johnson inherits the prime minister's job from Theresa May, the worst British prime minister of the modern era (Johnson may soon claim that title, though.)
By pressing the start button on leaving Europe, something that she demonstrably should not have done until a deal was sorted out, she doomed her term in office.
Now there is an impossible deadline of October 31 that Johnson has vowed to keep which will never be met.
Already over 40 Tory MPs have vowed to not support a no-deal on Brexit -- enough to bring the Johnson government down.
Johnson may or may not understand the stakes, but as an Eton and Oxford boy, he has that insufferable arrogance of the British ruling class.  But can he deal with what is coming down the track which could well destroy the United Kingdom?
As for Johnson, as like Trump, everything is about him.
He is about to get a rude awakening. He is walking into the greatest crisis since the prologue to the Second World War in Britain. Back then the British produced a great war prime minister in Winston Churchill.
Johnson apparently fancies himself as a modern-day Churchill.  He's more like a yapping dog, capable of lots of noise but with no idea what he's barking about.