New YouGov survey "exposes" the weak link between Northern Ireland and the United Kingdom, analyst says
About forty percent of British people say they don't care about Northern Ireland, a recent survey from YouGov has revealed.
Read More: 65 percent in North believe united Ireland will happen because of Brexit
Matthew Smith, a lead data journalist for YouGov, analyzed the results which surveyed 1,641 adults in Great Britain between October 23 and 24 about their attitudes towards Northern Ireland, especially in the face of Brexit.
Smith writes that the results "expose the extent of the weaknesses in the link between Northern Ireland and the rest of the UK."
Overall, 51 percent of those surveyed say they care about the things that happen in Northern Ireland, while 41 percent say they do not.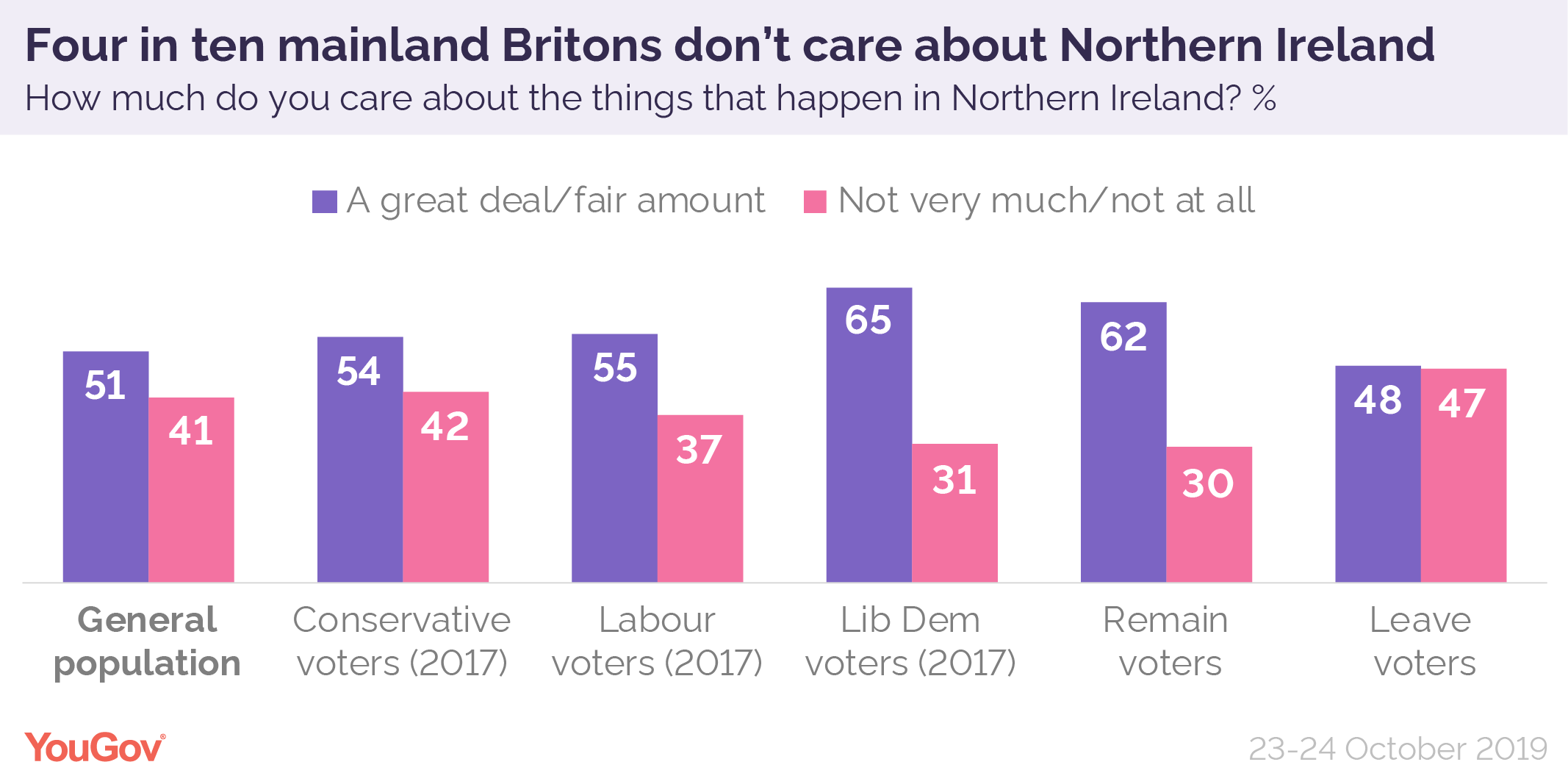 3
Perhaps not surprisingly, more of those who voted to "Remain" in the EU during the 2016 referendum indicated that they care about Northern Ireland, while "Leave" votes showed an almost even split between caring and not caring.
Read More: Brexit Britain should ditch the Royals and stop blaming everything on the EU
Northern Ireland as part of the United Kingdom
Another question in the survey asked whether or not respondents would be bothered if Northern Ireland left the United Kingdom. The overall breakdown showed that equal parts - 41 percent each - said it would not bother them either way or that they would be mildly / very upset, while the remaining 9 percent said they would be very / mildly pleased if Northern Ireland exited the UK.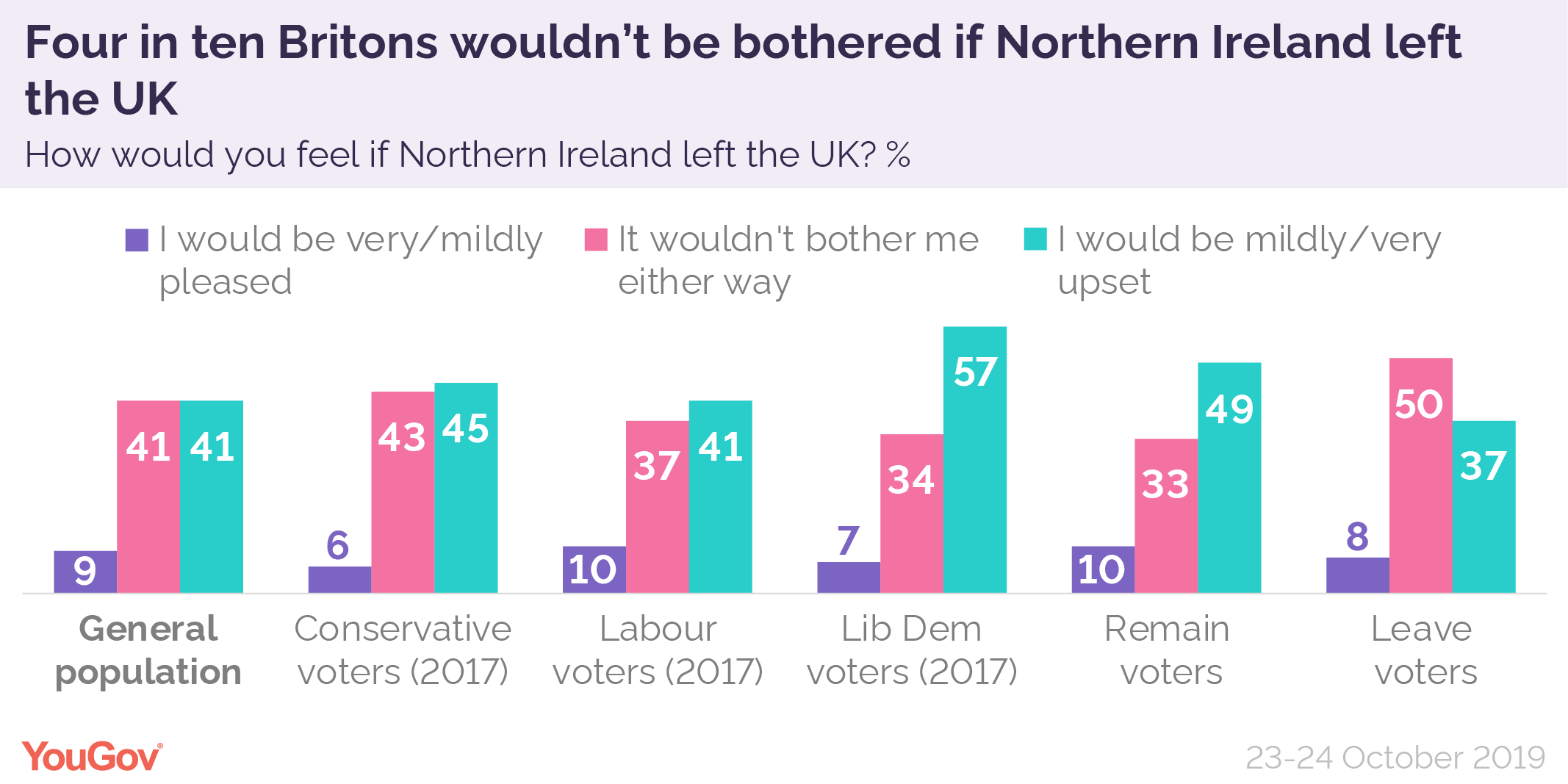 3
When asked what they would like to happen with Northern Ireland, 43 percent said they don't have a strong view, saying that it is ultimately up to the Northern Irish. A further third (35 percent) want Northern Ireland to remain in the UK, while 15 percent think it should join together with the rest of Ireland.
Regarding Brexit, Smith determined: "The referendum divide does not make a difference, with 58 percent of Remain voters and 64 percent of Leave voters saying they'd rather have their way on Brexit than see the Union preserved."
Read More: Paddy bashing back in fashion in London over Brexit woes
Northern Ireland and the British people's commonalities
Smith also points out: "A quarter of mainland Britons (26 percent) consider themselves as having little to nothing in common with people from the region [Northern Ireland].
"This isn't a necessarily uncommon attitude, however: this figure is also as high as 20 percent when responding about Scottish and Welsh people, and is smaller than the 37 percent who feel they don't much or anything in common with people from London)."
You can see the full YouGov results here.
Are you surprised by any of these results? Let us know in the comments