The five people who were charged today, June 14, in relation to the murder investigation of Ashling Murphy were arrested in Dublin yesterday, June 13.
Marek Puska, 34, Lubomir Puska, 35, and Lucia Istokova, 34, have been charged with withholding information relating to the murder investigation on a date unknown between January 12 and January 27 last year at Tullamore garda station. The offense is contrary to Section 9 of the Offences Against the State (Amendment) Act 1998.
Jozefina Grundzova, 33, and Viera Gazoiva, 38, are accused of impeding the apprehension or prosecution of an alleged offender relating to the murder of Ashling Murphy. The offense allegedly occurred on a date unknown between January 12 and 14 last year at a location in Tullamore and is contrary to Section 7(2) and (4) of the Criminal Law Act, 1997.
The five were arrested in Dublin on June 13 and appeared before Tullamore District Court in Co Offaly on June 14.
The court imposed reporting restrictions on publishing the addresses of the five accused, who were provided legal aid and interpreters.
Judge Michele Finan remanded the five accused on bail with a number of conditions including that they all surrender their passports, they reside at the addresses provided to the court, and notify gardai of any change. 
The five accused are due to appear before Tullamore District Court again on July 26.
Meanwhile, Jozef Puska, 32, who has been charged with the murder of Ashling Murphy, remains in custody. His trial is due to begin this autumn.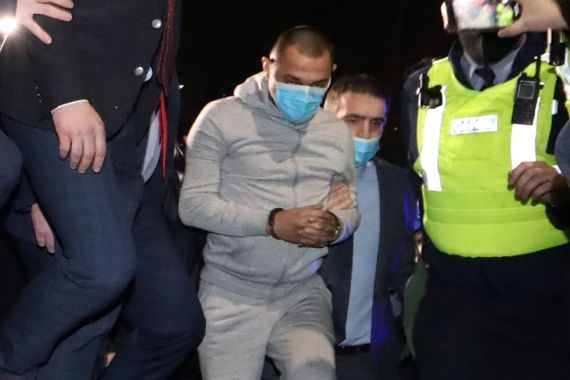 2
The murder of Ashling Murphy
23-year-old Ashling Murphy, a teacher and noted traditional musician, was fatally attacked while she was out for a jog along the canal in Tullamore, Co Offaly at around 4 pm on January 12, 2022.
The shocking incident sent shockwaves not only through Ireland but also the global Irish community.
Jozef Puska, 31, with an address listed as Lynally Grove, Mucklagh, Co Offaly, was arrested on January 18, 2022, and was charged on the following day, the day of Murphy's funeral in Co Offaly.
The day he was charged, Puska appeared before a special sitting of the Tullamore District Court where Detective Sergeant David Scahill gave evidence of arrest, charge, and caution.
Puska was sent forward for trial to the Central Criminal Court on April 6, 2022, after being served with a book of evidence. Later that month, Justice Paul McDermott set a trial date of June 6, 2023. That date has since been postponed until autumn.
Puska has been granted free legal aid, including representation of junior and senior counsel at the trial.