Irish leader Leo Varadkar claims that the new armed police unit for the Irish border region would have happened "Brexit or no Brexit."
The Irish Garda Commissioner is soon to roll out a third armed support unit along the Irish border.
According to Taoiseach (Prime Minister) Leo Varadkar, the unit is to be based in Co Cavan but the Irish leader claims that it would have been established Brexit or no Brexit and is not a direct response to fears of a no-deal Brexit and disruption of peace on the Irish border. 
It had been reported by the Irish Independent that the armed unit rollout (armed police officers are not the norm in Ireland) was part of a plan by Garda (Irish police) chiefs to ensure 24-hour watch in the border region to deal with the Brexit fallout. 
Want to know more on Brexit? Follow our coverage here.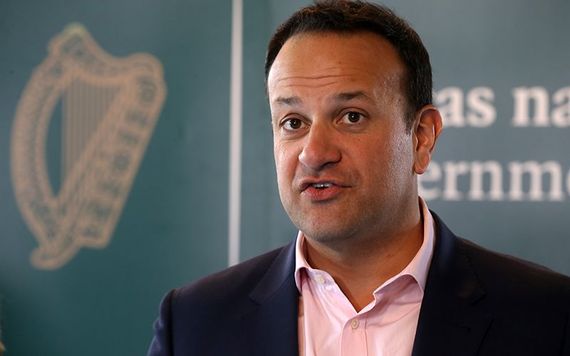 3
Varadkar claims, however, that the additional unit would be "happening Brexit or no Brexit."
He added that the extra unit came as a result of joint work between the Police Service of Northern Ireland (PSNI) and the Gardaí, which finds that 43% of organized crime on the island has a cross-border aspect.
"The position is we are improving garda resources all over the country," the Taoiseach said, stating that it should come as no surprise that counties close to the border would also benefit from extra resources. 
It was reported by the Irish Independent that more than one-third of all probationary Irish police officers graduating this week would be allocated to the divisions along the Irish border.
The report added that senior officers were concerned that the newest batch from Garda College would not have the experience needed to deal with the extra pressures Brexit would bring, such as the threat of renewed violence from dissidents and a potential increase in the flow of asylum seekers into the country. 
Read more: Support for united Ireland jumps as no-deal Brexit risk draws near
3
The Garda Representative Association (GRA) backed Varadkar in claiming that there was no connection between Brexit and the extra forces, however. 
"At the GRA conference as far back as 2016 delegates based in the border divisions called for the lack of 24 hr Armed support units in those divisions to be addressed immediately and indeed at the GRA conference in 2018 we called for an effective geographical spread of such units in the border region," James Morrisroe, GRA representative for the Cavan Monaghan Division told TheJournal.ie. 
"One would hope that the armed unit in Cavan is set up without delay and training commenced as soon as possible given the current Brexit impasse."
What are your thoughts on Brexit? Let us know in the comments section, below. 
Want to know more on Brexit? Follow our coverage here. 
Read more: The Brexit crisis - a major IrishCentral conference in New York this March