The inaugural Aer Lingus Dublin to Philadelphia flight took off on Sunday, just weeks before a new direct route to Seattle will also be established.
The very first Aer Lingus flight from Ireland to Philadelphia took off on Sunday, March 25, marking the beginning of a new transatlantic route for the Irish airline. The Emerald Isle is now just six hours from Philadelphia International Airport, with flights between Philly and Dublin starting from $419.
Saint Columbanus took flight at 1:40 pm Sunday as the first of two new transatlantic routes to be offered by the airline for summer 2018. The Philadelphia to Dublin route will fly four times a week before becoming a daily service from May 18, 2018, onward.
May 2018 will also see Aer Lingus begin Ireland's first direct service to Seattle, the airline's 15th direct route out of Ireland to North America.
4
"We are delighted to commence our brand new service to Philadelphia which marks the beginning of our Summer 2018 programme," said Mike Rutter, Chief Operating Officer for Aer Lingus.
"We remain focused on growing our transatlantic network and further strengthening our Dublin base as a leading gateway to North America. Aer Lingus' transatlantic offering not only leads the way in our home market but our connecting options via Dublin also continue to gain pace in the UK and Europe as the smartest route to North America."
"We are happy to welcome Aer Lingus as our newest foreign flag carrier," added Philadelphia International Airport Chief Executive Officer Chellie Cameron.
Read more: Aer Lingus to fly from ten new cities in US to Ireland says CEO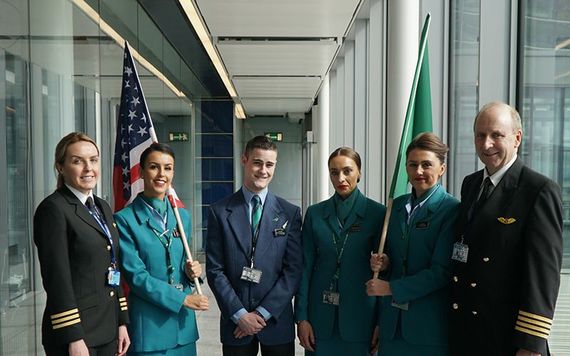 4
"Our goal is to provide passengers with flight options and we're proud that our new airline, Aer Lingus, provides people with a competitive flight to Dublin. We are excited to welcome both leisure and business travelers to our city that is home to some of the nation's top universities, businesses and tourism sites."
The new route is also welcomed by Tourism Ireland who spoke of the increased potential for travelers from the Philadelphia area to now visit Ireland.
"The new Aer Lingus service between Philadelphia and Dublin is good news for tourism to the island of Ireland," said Alison Metcalfe, Tourism Ireland's Head of North America.
Read more: Aer Lingus ranked one of the top 10 airlines in the world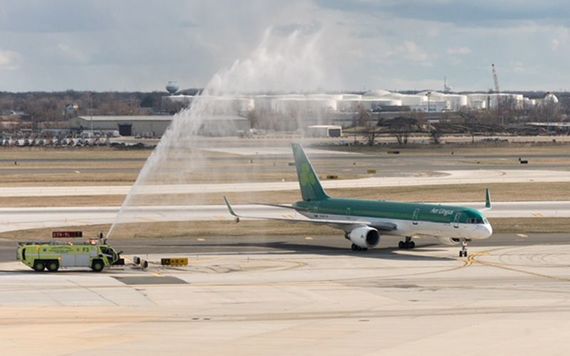 4
"We already work very closely with Aer Lingus and we look forward to cooperating with them to maximize the promotion of this new service from Philadelphia. As an island, the importance of convenient, direct, non-stop flights cannot be overstated – they are absolutely critical to achieving growth in inbound tourism.
"In 2017, we welcomed a record 1.83 million North American visitors to the island of Ireland. In 2018, we are confident that our strategy – combined with more airline seats than ever before from the US, as well as the strength and competitiveness of the vacation experience right around the island of Ireland – will deliver further growth. Our aim is to deliver a +5% increase in visitor numbers and +7% increase in revenue from North America in 2018."