An extract from Michael Scanlon's book on his life growing up in Irish America, "Rolling Up the Rug: An American Irish Story."
"They were ever so happy, they were ever so sad,

To grow old in a new world, through good times and bad.

All the parties and weddings, the Ceilis and Wakes,

When New York was Irish, full of joy and heartbreaks."

~ Terence Winch
A bright summer's afternoon in 1948. Our Irish parents took us kids to the Feis – the Gaelic dance and music festival – at Fordham University in the Bronx. As we followed the lilting sound of Irish music to a stage filled with step dancers, a group of distinguished men passed by.
A well-built man in a tan suit walked in the middle of the group. My father called out to him with gusto, "How're doin' Bill?" The man, not recognizing my father, gave a little wave and a smile and continued on his way.
"Who was that, Dad?" I asked.
"That was the Mayor of New York City, Bill O'Dwyer!" my father beamed. "He's from the west of Ireland just like me. God bless him!"
William O'Dwyer, the 100th mayor of the New York City, born in Bohola, County Mayo, had immigrated to the United States in 1910 after abandoning studies for the priesthood. He worked as a laborer, a New York City police officer, Brooklyn District Attorney, and in 1941 he joined the United States Army and achieved the rank of brigadier general. O'Dwyer was elected Mayor in 1945 and at his inauguration, he celebrated with the song, "It's a Great Day for the Irish!"
His victory was emblematic of Irish power in New York City at that time. Nobody doubted it was Irish voters in parishes all over the city who handed O'Dwyer his rousing victory.
My family lived in one of those parishes in the Bronx. Our neighborhood, Highbridge, was named after a footbridge high over the Harlem River. Built in 1848, it is the oldest bridge in New York City and was considered a wonder of the world at the time. Modeled after ancient Roman aqueducts, it carried water from the upstate Croton reservoir to the people of the city. The men who built it were mostly Irish immigrants, many of whom settled nearby and were the first to give the neighborhood its Irish character.
I recall many a summer's afternoons standing on that bridge and looking down the river into the hazy distance where skyscrapers rose in Manhattan. At such a sight it was easy enough to believe what our Irish parents never ceased to tell us: "We live in the greatest city in the world."
Highbridge was set high on a bluff with streets called Summit and Woodycrest reflecting its elevated location. Our neighborhood was friendly and working class in those days, with Irish and Jewish families and a sprinkling of Italian and German Americans. Men like my father went off to work in the transit, called the "railroad," while others worked in the construction trades, the garment district or as policemen and firemen.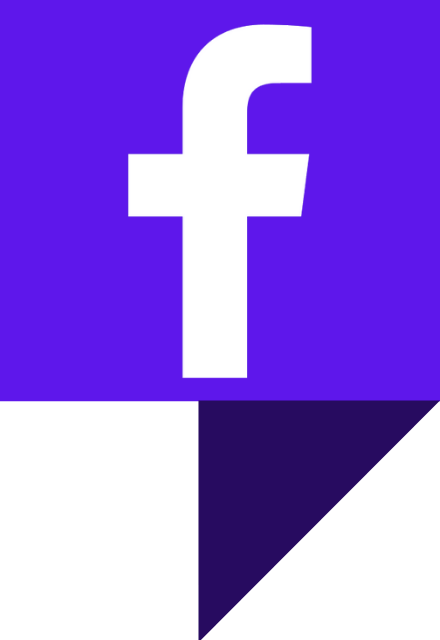 IrishCentral Book Club
Looking for Irish book recommendations or to meet with others who share your love for Irish literature? Join IrishCentral's Book Club on Facebook and enjoy our book-loving community.
Most families lived in five- or six-story apartment houses built in the 1930s teeming with children of all ages. Catholic children attended Sacred Heart School – the boys educated by the De La Salle Brothers and the girls by the Sisters of Mercy. We were a thriving school in a thriving parish. "Red and white, Fight! Fight! Fight!" was our rallying cry at basketball games and at track meets that we won more often than not.
Catholic school was free in those days because the prosperous parish supported the school. On Sundays, Sacred Heart Church fairly burst at the seams with hourly Masses beginning at 6 a.m. and not ending until the early afternoon. The hard-working men and women who filled these Sunday Masses felt pride in their parish and gave generously with their dimes, quarters and dollars which poured into the collection baskets every week.
Sacred Heart Church was a mighty fortress with its large blue, red, and green stained glass windows, the shining golden altar, and two side altars dedicated to the Blessed Mother and to St. Joseph. A huge, wooden crucifix hung from the high ceiling with Jesus, his hands nailed to the cross, a crown of thorns piercing his head.
Our flourishing parish became the envy of neighboring pastors who referred to Sacred Heart Church as "Humphrey's Hilton" – after the grand hotel and our elderly and sometimes testy pastor, Monsignor William Humphrey, a convert to Catholicism.
In those days we identified ourselves by the parish we lived in. When meeting a new Catholic boy or girl we never asked, "Where do you live?" But rather, "What parish are you from?" St. Nicholas of Tolentine? Incarnation? Good Shepherd? Christ the King? Ascension? St. Jerome's? Holy Name? Our Lady of Perpetual Help? This was probably no different than when our Irish parents met another Irish person for the first time and asked, "And what county in Ireland are you from?"
When I grew up in the1940s and 50s, Highbridge was a safe and predictable neighborhood where daily life held few surprises. The path awaiting a child as he entered Sacred Heart School was well-trodden by older brothers, sisters, cousins or neighbors who all blazed the trail showing us the way.
Our teachers declared that the United States of America was a Protestant country, but the only Protestants I knew was just one family of Glaswegian Presbyterians. In cosmopolitan New York we lived in our own separate Catholic world with Catholic men's lodges such as The Holy Name Society and The Knights of Columbus.
Every summer my father got a few weeks vacation from the IRT and we took the Long Island railroad from the old Penn Station to "The Irish Riviera" –Rockaway Beach. Like many other Irish-American families from the neighborhoods of Inwood or Washington Heights in Manhattan, or Woodside and Sunnyside in Queens, or Bay Ridge in Brooklyn, the Scanlon family trekked down from the Bronx to spend a couple of weeks at Frain's boarding house at Beach 113th street.
At that time the most rollicking and lively block in Rockaway was Beach 103rd Street called "Irish Town." One Irish bar after another lined this sprawling street. Fiddle and accordion music – with a mixture of America's top hits – spilled out from the bars onto the cheery and carefree streets. Men and women, freshly sunburned from the day at the beach, strolled from one bar to the other with drinks in hand. It reminded me of the Wild West saloons I saw in movies. I most vividly recall The Sligo House and The Leitrim Hotel, the two home counties of my parents which faced one another across the street.
One sweltering evening in the late 1940s Mom and Pop took me along with them as we entered a big noisy pub with a huge circular bar with a stage inside it, "Ah, look at them, Gus!" my mother smiled as she poked my father, "Up on the stage, it's the McNulty family!" And here was Mrs.McNulty, an older woman all powdery and shining, sitting on a chair playing the accordion, while her grown daughter and son in top hats and tails sang and tap danced to the song:
Johnny get up from the fire, get up

and give the man a seat

Don't you see it's Mr. McGuire and

he's courtin' your sister Kate

You know very well he owns a farm a

wee bit out of the town

So get up out of there and be takin' the

air and let Mr. McGuire sit down!
Irish Town provided a great and enjoyable summer refuge from the hot apartments of pre-air-conditioned New York City. And if spending nights taking in the sights and sounds of Irish town wasn't enough, Playland was nearby on 98th street, an amusement park like Coney Island with the sweet smell of cotton candy, hot dogs with relish, the penny arcade, a shooting gallery, a roller coaster, and most especially the bumper cars.
As teenagers, we rode the ocean waves, played "dog ball" on the beach. Some afternoons we stopped by Beach 108th street playground to watch local Rockaway boys, the brothers Dick and Al McGuire – both players for the New York Knicks – play basketball. At night we went to Mamey's ice cream parlor, which was straight out of a Norman Rockwell painting and a far cry from the tiny candy stores we had back in the Bronx.
We held parties among the boys and girls. For a boy educated in classrooms filled only with boys, it was a great treat to meet girls my age. And so it happened in the summer of 1955 that I became utterly smitten and hopelessly besotted with one Patty Cassidy – a golden blond, freckled-faced, pony-tailed Bronx Irish Catholic goddess.
At the ripe old age of 15, I wanted nothing more than to marry her. I listened endlessly to the popular song at the time, "They tried to tell us we're too young, too young to really fall in love …"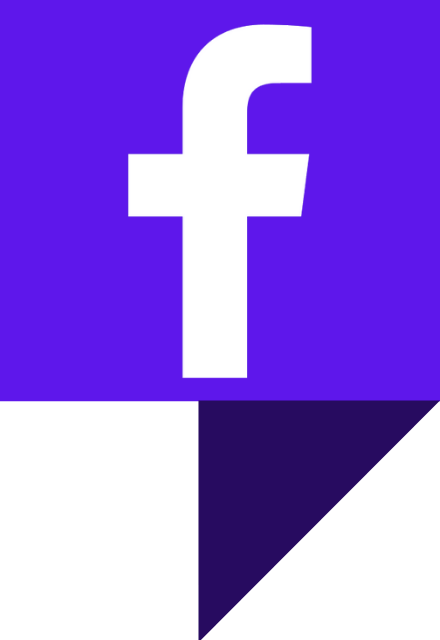 IrishCentral Book Club
Looking for Irish book recommendations or to meet with others who share your love for Irish literature? Join IrishCentral's Book Club on Facebook and enjoy our book-loving community.
Over twenty years would pass before we happened to meet again after that golden summer. By that time we had each come to live in different worlds. As Patty walked away after our brief encounter that day, I reflected on how much we both had changed, and how little we had to say to one another beyond the pleasantries.
It called to mind the old saying, "The only thing constant about life is change." That truth was brought home most dramatically when I visited my old neighborhood of Highbridge twenty years after I left, and I came away with a heavy heart. The sense of village had vanished. Apartment houses on Woodycrest Avenue that used to sing with the life of bustling Irish families had become burnt-out tombs. The library on Shakespeare Avenue was sealed over like a war-torn bunker with protective fences. And, although our church of Sacred Heart still stood like a mighty fortress in faded white splendor, it was now locked shut after the morning Mass.
Most of the sons and daughters of the Irish who settled in Highbridge before and after World War II had abandoned the neighborhood by the 1970s. We Highbridge kids recognized — even as early as first grade when reading about "Dick and Jane" with their cozy little homes with a green lawn and picket fence, a car, and a big, fluffy dog — that a better world awaited us beyond the borders of the Bronx. As we grew older, the urge to move out and move up followed. In 1962, at age 23, I left to become an officer in the United States Navy and never came back.
As the Irish departed, the new immigrants from the Dominican Republic, Puerto Rico, Africa, the West Indies, and Blacks from the South came seeking the same passage to America that our parents sought a generation before. By the late 1960s, an epidemic of drugs took root and infested neighborhoods all over the city. Highbridge was hit especially hard by the scourge of heroin and crack.
As dismaying as this was, the old neighborhood still owned a part of me I could not fully explain. An urge to somehow reclaim my early years stirred quietly within me. And so – after a 35-year absence – I did come back. I became an English teacher at Bronx Community College on the old New York University campus, blocks away from where I once had lived.
I left the community as a son of immigrants and came full circle to return as an older teacher to the new immigrants. Along the way, I discovered the hard truth of the adage: You can never really go home again. But I also learned that in spite of the passage of time, some things did remain the same.
On a visit to Sacred Heart Grammar School, I found it as clean and orderly as the day I left. It had survived as a community sanctuary – the single shining example of constancy and stability amid the blight and decay of the surrounding neighborhood. Inside, the walls were unmarked, the brightly-colored classrooms as organized as I remembered them. The smiling, alert boys and girls were dressed in neat maroon and white uniforms. Many of these young students were not Catholic, most of them Hispanic or African American, and yet I saw myself in them.
New York had changed greatly from the days of my youth when "the boy from Bohola" Bill O'Dwyer ruled City Hall. But during the ten years I taught at Bronx Community College I also came to realize that my little corner of the Bronx was just another example of the long and changing and ever-unfolding story of America itself.
Leocadia Rodriguez, a student of mine, age 28, lives on the same block where I was born and raised. She writes an essay about the day she arrived alone in America from the Dominican Republic, a 16-year-old girl, hopeful one day to become a nurse but fearful about her prospects. As I read this, I see my own mother who left her home in County Leitrim Ireland in 1927 at age 16, never to see her parents again. Mom arrived in New York with the same hope of becoming a nurse in America. During the depression, she struggled just to survive and sent whatever meager money she made back home to Ireland to help bring over her brother and sister to join her. In the years to come, she went on to live a long and triumphant life in New York City. She never did finish those courses to become a nurse.
Maybe Leocadia Rodriguez will.
* Michael Scanlon, an English lecturer, is the son of Irish immigrants and grew up in the Bronx. Now aged 84 he has published a book on his life growing up in Irish America. "Rolling Up the Rug: An American Irish Story" is available on Amazon.
* Originally published in June 2015, updated in Aug 2023.